Bar Business Magazine recently spoke with John Barrett, chief commercial officer at Pernod Ricard USA. In the wide-ranging interview, we cover RTDs, premiumization, summer trends, the post-pandemic experience at bars, and more.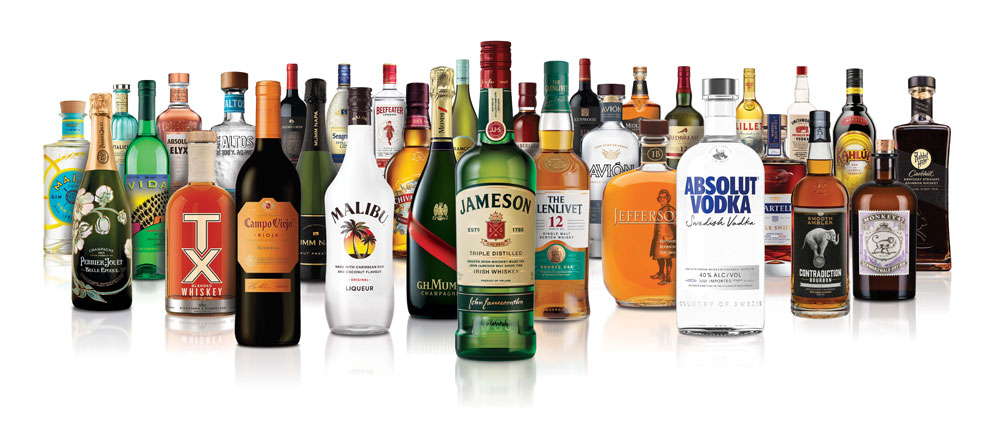 Read on for the full interview!
Bar Business Media (BBM): What do you think the post-pandemic experience will look like at bars this spring/summer?
John Barrett (JB): We saw increased on-premise consumption last summer, and we foresee this continuing now that bars and restaurants have fully re-opened. Consumers are ready to come together again, and we anticipate this summer to be filled with social gatherings and moments of true human connection to celebrate conviviality with friends and family. We're confident in the resiliency of bars and other establishments during the pandemic, and the strength in consumers' desire to return to the nightlife scene.
At the start of the pandemic, consumers began to experiment with mixology – becoming more skilled cocktail makers and recreating the bar experience at home while gravitating toward more premium options. This year, we've seen a continuation of this trend. We expect consumers to continue reaching for higher quality liquors such as our premium offerings like Avion Cristalino, in addition to their favorites including Jameson and Absolut both at home and even as they head back to on-premise.
As the next few years unfold, consumers will discover a new balance of both the on- and off-premise, and Pernod Ricard will be there for their moments of conviviality in both environments as well as continuing to bring consumers new innovations and support bar owners in the process.
BBM: Consumers' demand for premium products skyrocketed during the pandemic. How will this translate into the on-premise world?
JB: Premiumization has been essential in driving U.S. spirits for years, but COVID has certainly amplified the demand. Conscious consumption is a key overall consumer trend, and more than ever, consumers see the value in paying for more high-end and high-quality spirits to enhance their experiences. Throughout the pandemic, consumers were willing to choose premium options, appreciating the value of that choice and enjoying the experience of recreating the "restaurant" experiences at-home, such as making cocktails. Consumers' search for premium products has also led to discovering new and exploding categories from American whiskey to Cognac and Tequila. The on-premise world is welcoming this exploration and enhancing their offerings to meet consumers' palettes.
As bar directors and restaurant owners look to stock their bars for the summer, we're supporting the on-premise professionals with the premium brands in our portfolio like Avion Reserva 44, Jefferson's Ocean, Monkey 47 Gin, and more. We're looking forward to consumers returning to bars and not sacrificing the comforts they've enjoyed at home because of the innovations we've brought to on-premise experiences.
BBM: The popularity of RTDs continues to grow. What role will RTDs play in the on-premise? Are they a convenient option for labor-strapped bars? A good option for takeout cocktails?
JB: I can't say it enough – consumers want convenience! Ready-to-drink cocktails are the result of this desire, and as a company, we want to continue to engage with our consumers with products that meet their needs, grow our brand trademarks, and stand out within the crowded canned beverage market across the portfolio.
An innovation we are very excited about is our latest Jameson Lime & Ginger Cocktail in a Can launch. It's the first-ever RTD for Jameson and first Irish Whiskey RTD in the U.S. and is made to be enjoyed by a wide range of whiskey fans, including whiskey-curious consumers. We've also introduced Absolut and Malibu Cocktail RTDs made with our original Absolut Vodka, Malibu Rum and natural flavors for our consumers to enjoy when the moment strikes.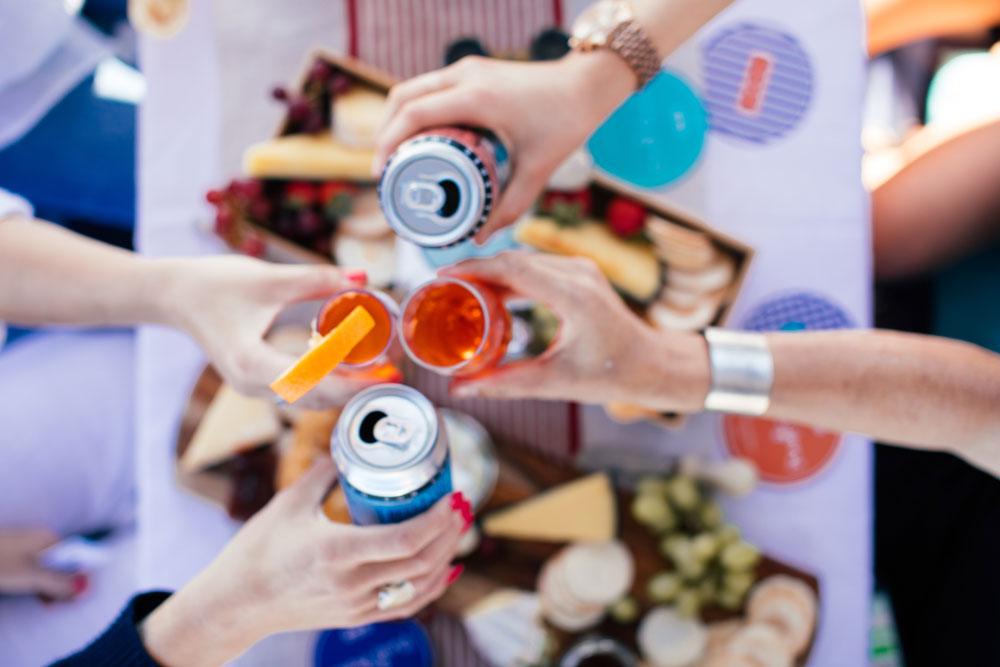 Consumers are truly embracing RTDs, and it is one of the fastest growing spirits category within the BevAlc space. As of 2021 year-to-date, there are over 450 RTD brands on Drizly — a 45 percent increase over the previous year, and a whopping 170 percent increase over 2019.
As consumers return to the on-premise, we do expect to see bars, restaurants, and clubs selectively offering these convenient and enjoyable options that not only taste delicious, but make a great option especially for drinks-to-go, where state laws permit. Many restaurants and bars are struggling to find enough staff, so we are continuing to work closely with bartenders to serve our spirits with speed and convenience. Our innovation pipeline is exploring how we can make ready-to-drink and ready-to-serve cocktails faster and more convenient for bartenders to serve great drinks and enhance their work. We expect the RTD category to double in size by 2025 (IWSR) and we're excited by the consumers who are still on the journey of discovering this emerging trend.
BBM: What cocktail trends do you expect to see this spring/summer?
JB: We see continued growth in cocktails with consumers seeking elevated cocktail experiences and convenience. Our bartenders and mixologists are always seeking out new cocktail trends at bars, and this comes through in the cocktail recipes we share with consumers to recreate at-home. Some of the trends they predict this summer are the continued interest in exploring flavored whiskey, particularly our newly released Jameson Orange. Consumers are also taking a more adventurous approach to product selection, exploring new innovations such as our Jefferson's Ocean Rye.
Additionally, we've learned that the pandemic impacted attitudes towards personal wellbeing and self-care. With this, they're also changing their alcohol consumption habits, being more mindful of what they consume. The "sessionability" trend and the emergence of low-ABV, low-carb, and low-calorie alcoholic beverages are part of this broader cultural shift.
Many of our brands are exploring and bringing to market lower ABV / RTD expressions of their beloved cocktails. Absolut Cocktails (ABV 7-10%) and Malibu Cocktails (ABV 7%) are just some of the low-ABV options Pernod Ricard offers. Our bartenders and mixologists are even seeing bars reversing the pours of vermouth and base spirit to lower ABV in a classic Martini or Manhattan.
And of course, as the weather heats up, long drinks, frozen drinks, and RTDs are going to be everywhere this spring and summer – cooling us down and bringing us together to celebrate moments of conviviality.
BBM: Ranch water cocktails seem to be everywhere. Will this be a popular cocktail this season? What do you think is driving the demand?
JB: Tequila has been steadily gaining popularity and consumers are looking for fun and delightful ways to enjoy it. According to our mixologists at Pernod Ricard, the simple combination of tequila (or mezcal), lime juice, and mineral water is possibly the most refreshing thing you can drink in the summer heat.
We've seen our tequila and agave brands such as Avion, Altos, and Del Maguey, continue to grow, and in turn, we expect tequila drinks will be a popular request at bars and restaurants this summer.
BBM: As the pandemic has waned, bars now face new challenges: labor shortages, supply chain issues, and rising costs. Do you have any advice for bar owners/operators on how to combat these challenges?
JB: While we don't feel it's our place to give advice, we do want to offer our support. If this pandemic has taught us one thing, it is how resilient our community is. We all took note of how quickly and successfully bars and restaurants pivoted to outdoor dining, providing warmth during the winter with heated lamps and patio enclosures, and were met with consumers lining up to enjoy moments of true human connection with their friends and family.
At Pernod Ricard, we've managed to safely reinvent how we offer these moments of connection despite every obstacle thrown our way. It's important for us to always support bar owners and operators as they offer these moments and navigate the post-pandemic landscape themselves. We know bar owners are continuing to face challenges as they reopen including labor shortages, supply chain constraints, and inflation. It's why we've donated $200,000 to the Restaurant Workers' Community Foundation two years in a row.
Additionally, Absolut is continuing its 40-plus year allyship to the LGBTQ+ community with a commitment to supporting LGBTQ+ restaurants and bars through a new, on-going initiative, Out & Open. The program celebrates the safe spaces created by LGBTQ+ bars and restaurants and raises awareness as well as funds to help protect these community pillars that are facing rising closure rates and in partnership with the National LGBT Chamber of Commerce (NGLCC), they're helping to ensure the future of LGBTQ+ bars and restaurants.
As we look to the future, we remain optimistic that our industry can and will get through this and that is because of the resilience of bar and restaurant owners. We'll continue to stand with them and support them, and I know that we will be back stronger than ever before.