When the pandemic hit last spring and ravaged the hospitality industry (along with so many others), to-go alcohol and cocktails were one of the tactics that helped to bolster bars and restaurants and get them through an uncertain and scary time.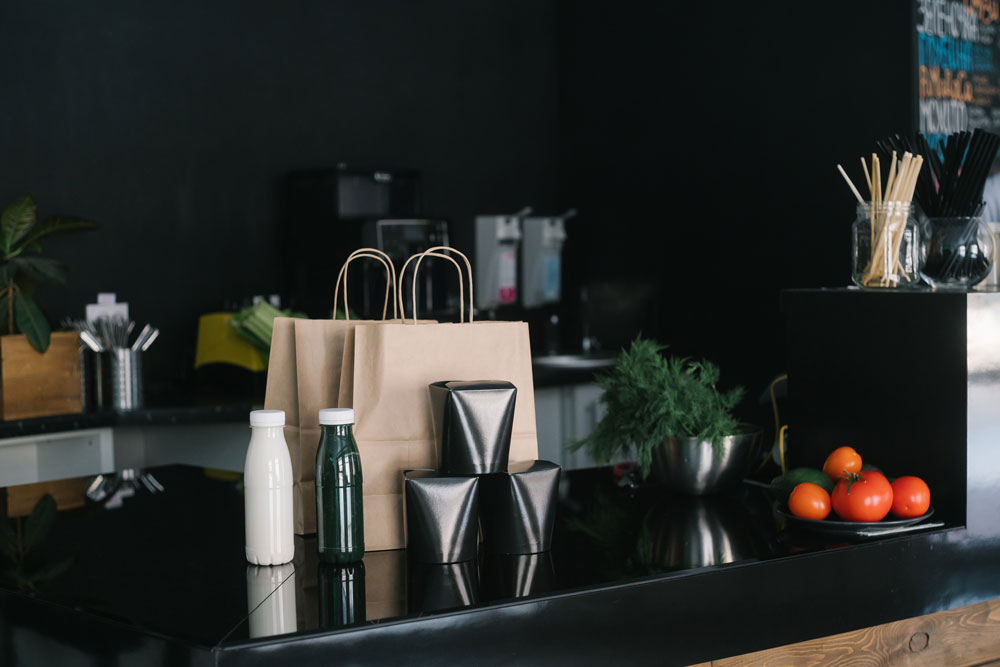 Fast forward a year and a half, three vaccines, and the loosening of seating and capacity restrictions, and to-go cocktails are still on the menu in many states. In fact, many of these states have even made the option permanent.
"Drinks-to-go may have been an early fad of the pandemic but are now an established part of the business model in many states and are here to stay. The normalization of drinks-to-go continues to spread with new states joining the initiative almost daily," says Andrew Levy, head of Strategic Partnerships at Provi, the fastest growing e-commerce marketplace for buyers and sellers within the beverage industry. "What started as an emerging trend to help bars and restaurants stay afloat in the early pandemic days has now become a important and necessary component of many to-go menus."
As of press time, these states (along with Washington, DC) have permanently legalized to-go alcohol:
Arizona
Arkansas
DC
Florida
Georgia
Iowa
Kansas
Kentucky
Montana
Nebraska
West Virginia
Ohio
Oklahoma
Texas
Wisconsin
This is in addition to many other states that have extended the law allowing to-go alcohol out months and even years.
"Bars/restaurants have been hit hard, with estimates of more than 100,000 eateries not surviving COVID-19. To-go drinks were and still are essential to the survival of many local establishments," says Levy. "To-go drinks have allowed bars and restaurants the flexibility to expand their reach and cater to a wider population. It also gives patrons flexibility and options to experience the craft of a restaurant or bar beyond the brick and mortar. If done creatively, to-go drinks will attract new customers to a business and quickly increase revenue."
That revenue increase can be significant given that alcohol is one of the highest margin items on a menu. "Since liquor sales give the highest profit margins for bars and restaurants, they are wisely embracing to-go drinks," says Levy. "According to the National Restaurant Association, this added revenue represents an average of 10% of a restaurant's off-premises sales, which is enough to cover the salaries of one to two staffers.
"In most cases, having the ability to offer craft cocktails with a to-go dinner order more than doubles the order cost, and to-go orders (including alcohol) now make up about 75% of a restaurant's total revenue. Given this success, we think more states will most definitely push to keep these laws in place."
Aside from effects on revenue, to-go alcohol has also changed the way bars buy and sell. On the sales side, to-go alcohol has increased the reach of establishments. "Bars/restaurants have extended their reach through e-commerce beyond the four walls of their establishment," says Levy. "These cocktail-to-go measures enable owners to align their food and beverage revenue strategies. The fact is that people enjoy having their favorite beverage pairing while enjoying food from local businesses."
The trend has also changed what bars/restaurants are ordering from their suppliers. "I think that restaurants may well adjust their buying habits based on the current to-go trends," says Levy. "They may start to consider purchasing more single-serve drinks like hard seltzers and ready-to-drink cocktails, which easily transition to a to-go format. We may also see establishments purchase more top-shelf spirits to maintain the specialness of their beverage offerings in a world with less control over presentation."
While Levy believes to-go alcohol has and will continue to impact consumer behavior and where and when they decide to visit a bar versus order takeout, he doesn't anticipate the trend completing eliminating consumers' desire to gather together in bars/restaurants. "Bars and restaurants connect people and culture. People go to bars and restaurants to experience their cities and to socialize with their community. We as humans have a natural instinct to want to be together, and I don't think that to-go drinks are going to change that," says Levy. "But if selling to-go drinks allows bars and restaurants to be more flexible, cater to a larger group of patrons, and add additional revenue streams, then permanently allowing them makes sense for everyone."
– By Ashley Bray