Home
Authors
Posts by Ashley Bray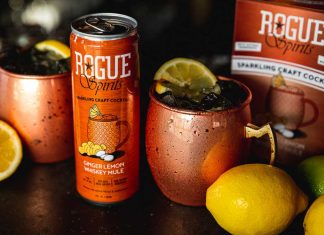 Rogue Ales & Spirits, one of the original craft breweries and distilleries in Oregon, is launching its first-ever whiskey canned cocktail just in time for the holiday season. The Ginger Lemon Whiskey Mule canned...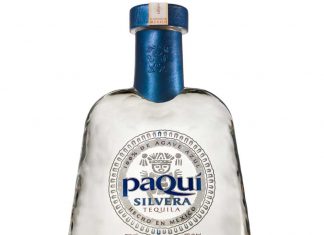 PaQuí Tequila is officially launching to the trade in six states, including NY, CA, FL, GA, SC and TN. PaQuí is an exciting addition to the Tequila category because it was specially created to...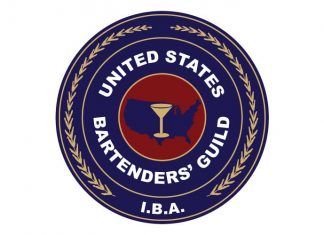 The United States Bartenders' Guild (USBG) announces that voting for positions on its National Board will open on Tuesday, October 20. Elected candidates will serve on the USBG National Board of Directors for three...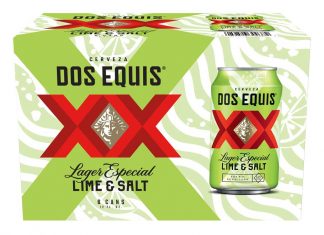 While Dos Equis® has long been enjoyed with lime and salt, the brand is putting this combination into a can. The new product, inspired by the on-premise drinking ritual, is Dos Equis® Lager with...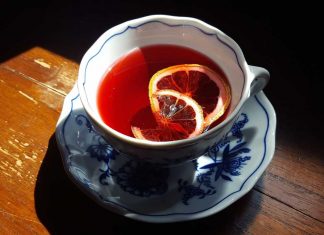 Ingredients: 1 oz Benedictine Liqueur 1/2 oz The Perfect Purée Blood Orange Concentrate, thawed Lemon Clove Star anise Ginger Cinnamon Cream Directions: In a tea pot, infuse lemon peels, ginger, star anise, ginger, cinnamon with hot water. Once infused, pour tea into a coffee...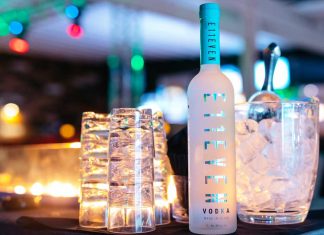 Nikki Simkins (CEO & Chairwoman) is thrilled to announce the official launch of E11EVEN Vodka. E11EVEN Vodka represents the "Miami Spirit," a celebration of unsurpassed excellence that provokes a sense of pure curiosity and...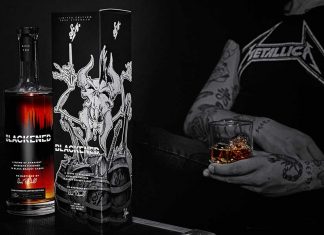 Sweet Amber Distilling Co. announces the launch of BLACKENED American Whiskey's Cask Strength program, debuting with Batch 106. Under the direction of the brand's Master Distiller and Blender Rob Dietrich, the limited edition Batch...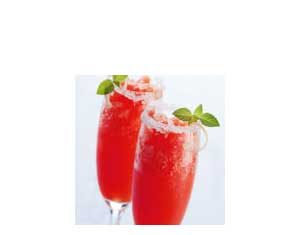 Ingredients: 1 cup sugar 2 cups water 15 oz The Perfect Purée Pomegranate Concentrate, thawed 1 cup vodka Directions: 1. Combine sugar and water in a saucepan and bring to a boil. When sugar has completely dissolved, remove pan from...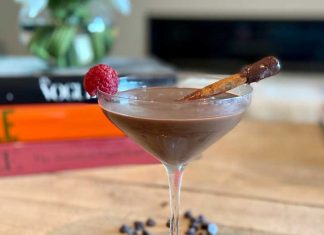 Ingredients: 1 oz. Vegas Baby Vodka .5 oz. Dark chocolate liqueur .75 oz. Raspberry syrup 1 oz. Chilled espresso Cinnamon stick, for garnish Raspberry, for garnish Directions: Combine ingredients into a cocktail shaker. Shake with ice and strain into a martini glass....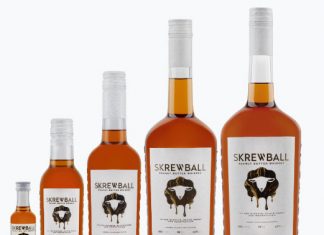 Skrewball Peanut Butter Whiskey, the original peanut butter whiskey brand, announced that it was named Best New Product at 2020's Market Watch Leaders Awards. Voted on by over 200 active leaders in the alcoholic...