Home
Authors
Posts by Ashley Bray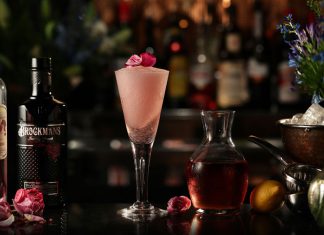 Ingredients: 2 oz Brockmans Gin 1 oz Rose liqueur ¼ oz Freshly squeezed lemon juice 4 oz Sweet rosé wine 2 X small scoops crushed ice Directions: Combine Brockmans Gin, rose liqueur, lemon juice and rosé wine in a shaker with...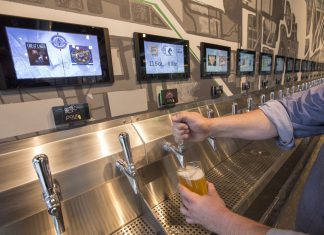 PourMyBeer, the industry leader in self-serve beverage systems, announces today a partnership with Toast, the popular restaurant POS provider that just closed a $115M Series D to fuel its continued growth. With the integration,...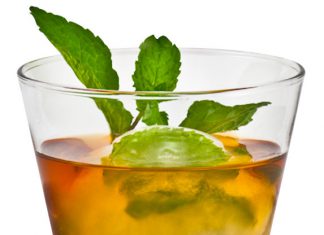 Ingredients: 1 oz gin 1 oz sweet vermouth 1 oz bitter/herbal aperitif 6 mL Monin Basil Concentrated Flavor 1⁄2 oz lime juice ice splash club soda Directions: Combine ingredients, except sparkling beverage in serving glass. Stir well to combine. Top with sparkling beverage....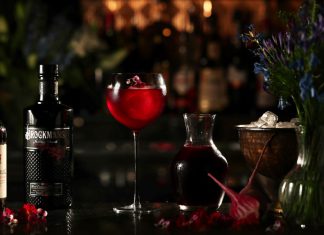 Ingredients: 2 oz Brockmans Gin 2 oz Beetroot juice 4 oz Wild Berry Cider Directions: Add Brockmans and beetroot juice to a shaker with ice. Shake and strain into a stemmed Copa glass (bowl glass) filled with ice. Top...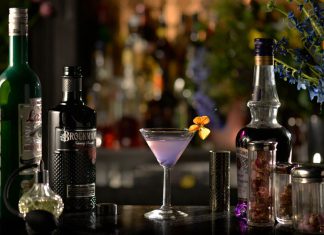 Ingredients: 2 oz Brockmans Gin ¾ oz Absinthe ¾ oz Crème de Violette ¼ oz Dry Vermouth Directions: Combine all the ingredients with ice and stir for 5 -6 seconds. Strain into a chilled martini or coupe glass and garnish...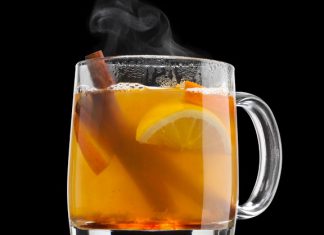 Ingredients: 1 ½ oz Knob Creek® Kentucky Straight Bourbon Whiskey Orange Slice Lemon wedge 3 - 5 whole cloves Hot water Dollop of honey Directions: In a pre-warmed coffee mug, muddle cloves first then orange and lemon. Add Knob Creek and top...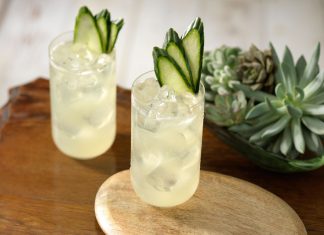 1 oz Patrón Silver 2 oz Coconut water .5 oz Fresh lime juice .5 oz Simple syrup 7 Thin slices of cucumber, 3 for garnish Method: Combine all ingredients except garnish in a cocktail shaker and shake vigorously with...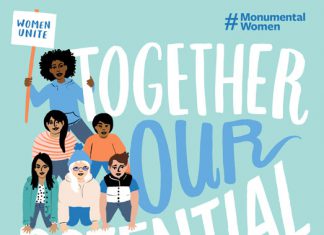 The #WomensWave is coming. Jane Walker is showing up at the 2019 Women's March on Saturday, January 19th in Washington D.C. to celebrate the many messages of optimism and empowerment that come to life...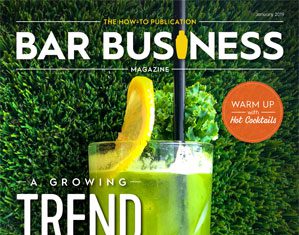 This issue features stories on blenders, marketing, low-ABV drinks, hot cocktails, leasing, and more!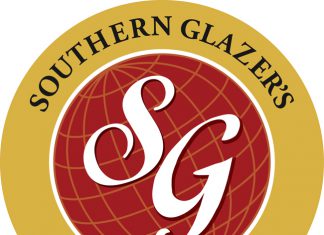 Southern Glazer's Wine & Spirits ("Southern Glazer's")— the world's pre-eminent distributor of beverage alcohol—today announced several changes in its East Region executive team, effective immediately. Walter Cowell, most recently the Vice President of Commercial Operations...