By Megan Prevost
Summer is a time for vacation and celebration. For some customers, that means long, lazy days full of time to kill; for others, it means looking for as much fun as they can cram into limited vacation time. Either way, summer is the perfect time of year for special events!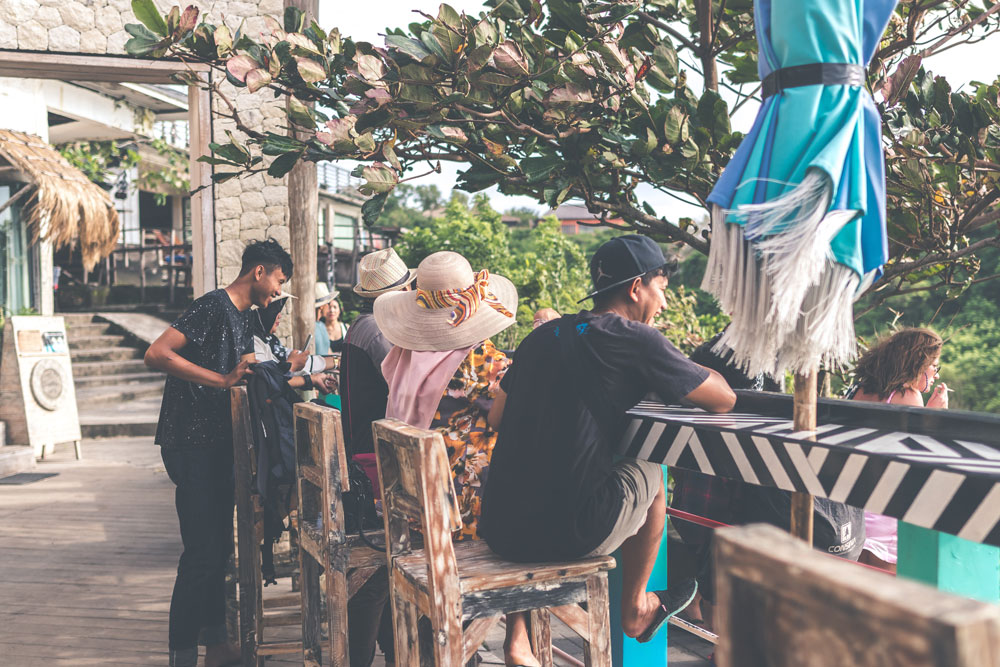 Check out the list below for some creative occasions and fun festivities to jazz up your summer schedule.
1. A Cocktail (or Mocktail!) Showcase
Specialty drinks are one of the easiest ways to make customers feel like they've stepped out of the ordinary, and seasonal cocktails are a summer staple. Go one step further and turn a special drink menu into its own event!
Offer flights so customers can taste-test a variety of flavors. If your menu already includes signature drinks, consider giving them a special summer spin. And don't feel limited to alcoholic beverages—nonalcoholic liquors have rapidly grown in popularity in recent years, and mocktails are an under-explored option for customers who can't drink or choose not to. Sometimes designated drivers want drinks with little umbrellas in them, too! For added fun, use this event as a chance to test out new recipes and let customers vote on which ones to keep.
2. Summer Socials
Make your bar/restaurant the place to be by hosting meetups for people looking to make friends for the summer—college students on summer break, singles on vacation, or even people looking for new hobbies.
Connect with your community and offer discounts for local groups to host their own events, or create a social environment with games and icebreakers that make it easy for strangers to connect. Even just supplying some board games and setting a designated time for play can encourage shyer patrons to participate and make solo travelers feel welcome.
Meet-and-greets like this can make for successful recurring events that customers can look forward to, and they're especially well-suited to places like bars and juice bars—anywhere patrons might linger, nursing a drink.
3. Wacky Holiday Parties
Conventional holidays always draw a crowd, but the abundance of silly and unusual holidays you can find online year-round proves that people will jump at any chance to celebrate. Look up what off-beat holidays might fall into your summer schedule and consider turning them into theme events.
Offer two-for-one specials on Best Friends Day, or turn Chocolate Ice Cream Day into a week-long dessert extravaganza! Put up flyers and fun decorations to get customers in the holiday spirit. You might just find you've created a new yearly tradition!
4. An Un-birthday Bash
This is possibly the easiest excuse for a party—celebrate any day that's not your restaurant's anniversary! Enjoy all of the trappings of a birthday party, including cake, ice cream, streamers, and balloons, all on any day you choose. An un-birthday party can be as big or small as you want it to be and can fall whenever you want to drum up some excitement. If your restaurant's half-birthday happens to fall during the summer months, even better! Play party games, send customers home with goody bags, or host a cake-decorating contest. Your celebration can be tailored to suit your bar/restaurant's atmosphere, but everyone loves a good birthday party.

5. A Summer Celebration
Celebrate all that summer has to offer. Create a special menu and host a feast for the occasion, or hang flower garlands from the ceiling and around doorways. Play folk songs or invite live musicians. You can take advantage of extra daylight with extended hours and outdoor entertainment—or offer customers cool respite inside, away from the heat.
Take a Vacation from the Everyday
Whatever you do this summer, don't just let it go by—use it as a chance to spice things up for your regulars, draw in new customers, and have a little fun for yourself! Customers love to buy experiences, and a good experience with you is one that might end up on their social media feeds or in stories they tell their friends. Make their summer memorable and give them new reasons to keep coming back.
Megan Prevost is a marketing content writer for MustHaveMenus. Her work has appeared in App Institute, FanSided, FSR, Modern Restaurant Management, PMQ, RestoBiz, Small Business Currents, and The Daily Fandom.