By Elyse Glickman
As we tiptoe toward the morning after the pandemic, bar/restaurant owners and managers now face additional challenges. Safety is just the tip of the proverbial iceberg, and they now need to rethink their course to avoid hitting it.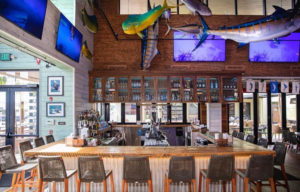 "Covid can't be predicted, and human behavior, which impacts the restaurant and bar labor/guest pool, can be just as fickle," says Colin Geoffroy of G Hospitality, a hospitality management and development company with venues in the greater Boston/Metro Providence area. Amid this storm of activity and uncertainty, Geoffroy believes that COVID simply exacerbated these issues. Even as new practices are taught to employees, rules are being accepted by many loyal customers, and his team has become more cohesive, the way back is unclear and something he and his employees strategize about daily.
He is hardly alone.
Ivan Vasquez, owner of Madre Oaxacan Restaurant & Mezcaleria in Los Angeles, agrees, and says that in the last two years, inflation, compliance with local ordinances, and economic issues like minimum wage increases as well as extra expenses on PPE, propane, and outdoor dining equipment, have all added further strain. The recent spike in Omicron cases made consumers feel insecure and unsafe, tempering enthusiasm for going out. "All we can do is hope for better sales and Covid cases to go down," he says. "We will keep focusing on service and food so we can continue doing what we know how to do: run restaurants and bars."
While frustration is understandable on both sides of the bar, the good news is that swift and smart rethinking on the part of a bar/restaurant's leaders can ensure customers' and workers' spirits can make a comeback, even in the face of intense economic and social change in the U.S.
"We have been trying to climb a slippery hill with buckets of water being dumped on us for the last two years," says New York City-based Consultant Christopher Bidmead, whose Bar Methods handles everything from programming nightclubs facing constant supply chain issues to smaller bars and restaurants struggling to find qualified employees.
"As a consultant and educator in the bar industry for the last 15 years, this is the hardest we've been hit since Prohibition," says Bidmead. "This is something plaguing several programs I'm working with now, and I find myself having to reengineer our beverage program to be able to operate with one or two leaders simplifying the execution side of things so that I can work with less skilled labor and work to educate them as we evolve the program."
(Shelf) Life Support
Bidmead's recent consulting experience underscores the reality that supply chain glitches can be a particularly thorny problem in some areas.
"We have been putting a lot of time into modifying the menu and overall programming," says Bidmead. "We don't want to depart from what we are offering guests, but we also want to make sure they are getting a quality experience. The focus has been on simplifying the execution of the cocktails taking advantage of batching, bottled and draft cocktails, and other prep techniques and products. This gives us the opportunity to run service with fewer staff members and train up new staff."
Barry Prescott, general manager at The Landsby Hotel in Solvang, California, says some managers don't possess enough knowledge on costs of wine and spirits to make calculated managerial decisions, and that most bars should pivot by, "revising cocktail-making and teaching standards and putting the right-priced spirits into those cocktails to keep production cost-effective and prices down."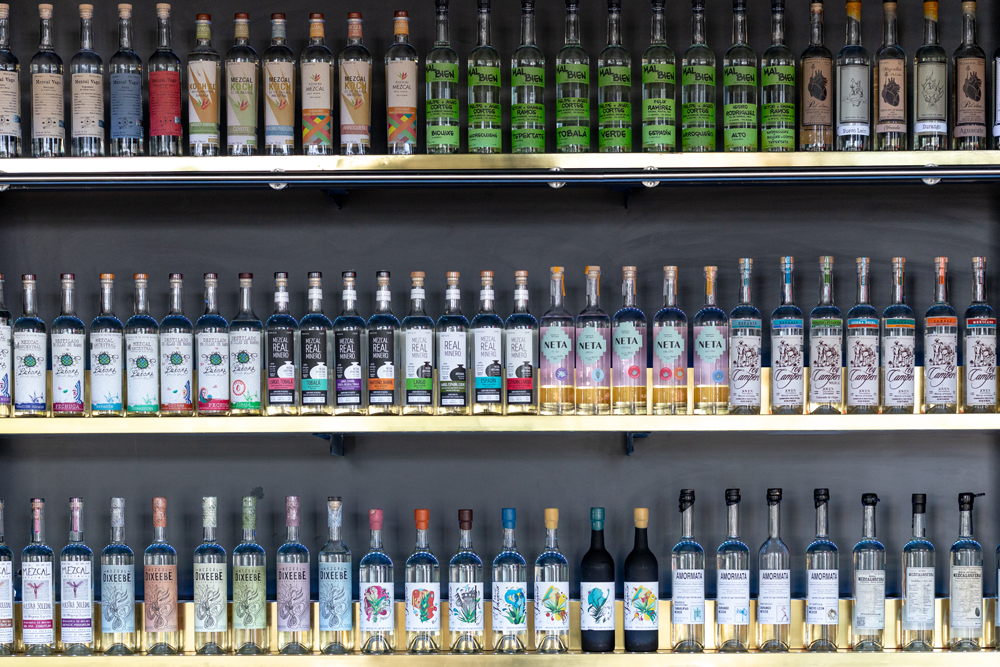 "I think that the world is getting back to normal, but as new variants emerge, the uncertainty continues to grow," says James Flanigan, CFO of Old School Hospitality (including Quarterdeck Restaurants, nautical-themed sports bars around South Florida). He points out that his venues' management decided to remove lobster from the menus entirely because it became prohibitively expensive to sell. He had to make similar adjustments to their drink menus as well as leverage supplier relationships to ensure things came in a little more quickly and frequently.
On the other hand, bars in some regions, like those operated by Geoffroy's company, have rolled with the supply chain punches, underscoring the importance of continuous education and conversation in anticipating what adjustments will be needed, finding good substitute products, and educating staff. "While there have been slight differences in product availability, the situation posed nothing significant enough to impede our business," says Geoffroy. "We are grateful to have healthy lines of communication within our restaurants to make effective change less challenging."
To deal with supply chain issues affecting Nella Kitchen & Bar at the Fess Parker Wine Country Inn in Los Olivos, California, Bartender Chris Hewes has looked to local wine and spirits producers as well as farmers to fill in some of the gaps. Benefits of this strategy include giving staff practice on introducing customers to new products, helping to support regional businesses, and a more sustainable approach resulting in a smaller carbon footprint.
"There will be times when I order thousands of dollars in wine and alcohol, and then, when I receive the order, there's only one case of something because everything else is out of stock," he says. "I have leveraged this situation to encourage the staff to apply their customer service skills by encouraging customers to try other comparable varietal wines, spirits, or cocktails with slightly different combinations of ingredients with a unique local spin."
"Team Building" has New Meaning
Of course, you need to have all hands on deck to have those conversations and recalibrate. Just ask Old School Hospitality's Flanigan, who argues his biggest challenges at press time were related to labor shortages as well as inflationary pressures from both the supply chain and the labor force.
"It is very difficult to find qualified people,'' agrees The Landsby Hotel's Prescott. "I believe many senior bartenders, and staff in general, retired when the pandemic started. Many of them never rejoined the workforce. There are some qualified bartenders to hire, but unfortunately, they are looking for the highest hourly wage, have very little loyalty, and jump ship as soon as someone offers them a dollar more."
Prescott recently started hiring younger, less experienced people who are willing to learn. While he notes that it is hard on payroll at the present, it will be a good investment in the future.
"We're basically looking for that kind of all-around [employee]; somebody who will be able to bartend or take on managerial tasks in a pinch but also can be a food runner or wash dishes if needed," says Hewes of Nella Kitchen & Bar. "In this situation, super versatile people are learning first-hand how to run a restaurant from back [of the house] to front. Once an employee masters certain tasks in the kitchen, opportunities open up for him or her to jump up to higher positions with greater responsibility. There are people who, with fair pay, will be willing to work that much harder if they can earn valuable work experience as well as money."
Hewes adds that this allows him to tap into employees' strengths and function more effectively as a team. For example, there may be an employee who really knows Pinot Noir but not the computer system, while another employee may be good with the computer but not selling wine. "This dynamic creates a better support system for all of the employees when they can help each other with different skills."
Bidmead, in his consultation work for bars in Manhattan, Brooklyn, and Yonkers, reports having a similar experience over the past two years with people leaving the industry, moving away, no longer working at multiple venues, or having overall health and safety concerns.
"The days of simply interviewing an applicant are over," agrees Vasquez. "The labor pool is shrinking exponentially because people seem to be using this time to explore new avenues of employment. We've been working hard at adjusting our recruitment and employee retention efforts to position ourselves as a premier employer."
On the positive side, Vasquez notes existing teams at his Madre restaurants are very cohesive and working extremely hard to keep everything on the menu and to open on time. They are also taking longer shifts to cover sick people and fill the staffing voids, while Madre is working breaks into each employee's schedule.
"Our management team has become very strong and reliable," says Vazquez. "Tighter, more streamlined communication and arming our staff with the tools to properly perform their jobs are paramount to our continued success. We've always been nimble and creative problem solvers. However, COVID has pushed our team exponentially in this area, and we are much better for it."
Nationally Geographic
"While bars and restaurants, by nature, are in the business of managing, identifying, and exceeding customer expectations, one of the biggest and most recent challenges is doing so in the context of COVID-19," says Robert Castellon, general manager for KOJO, a modern Asian concept in downtown Sarasota run by Hi Hospitality Group. He says his restaurants' challenges are rooted in the transient nature of hospitality in places like Florida, where tourists' notions of having a good time during COVID clashes with that of locals.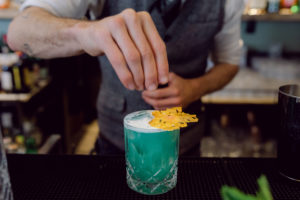 "We are looking at this in the same way we would any other challenge we have faced or will face. We ask ourselves three golden questions when making decisions: Does this do right by our staff? Does this do right by our guests? Does this do right for the company?" says Castellon. "Most times, we will find a solution that checks all boxes. Every once in a while, that decision will still rub a small percentage of our guests the wrong way, at which point our hospitality instincts kick in and we do our best to meet this particular guest's expectations."
In contrast to the hospitality landscape in Florida, Geoffroy says that in the greater Boston/Metro Providence area, most businesses, including hospitality, share a concerted focus on mitigating the risk of COVID spread, even if this region has its fair share of tourists from elsewhere.
"Part of this may be a result of being in an area with many major hospitals and universities devoted to medicine and science," he says. "We're in a much colder environment, so cold and flu season is making people much more cautious."
"After nearly two years of repeat outbreak waves and ever-changing regulations, I would be lying if I said I wasn't waiting for the next shoe to drop," admits Bidwell, back in New York City. "Unfortunately, I think we are still years away from COVID no longer being in our daily lexicon and returning to some version of normal staffing and business. New talent may take more time to gain the experience a seasoned bartender has, especially with the modified service that we are running. However, I think the solutions that we have found are [opening up] more opportunities to be a stronger industry on the other side of this."