Whiskey—especially American Whiskey—is having a moment, and that moment is expanding to drinkers the spirit has not traditionally reached.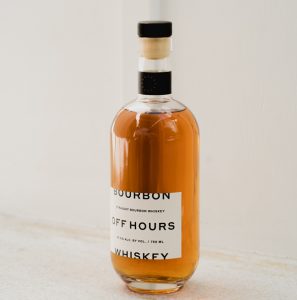 "With Off Hours, we've definitely seen more women enjoying bourbon," says Jake Ireland, founder of Off Hours Bourbon, which offers a bourbon distilled in Indiana, aged in American white oak barrels, and bottled at 95 proof. "The market is expanding generally and we're seeing more people seek it out than just the traditional bourbon drinker."
In fact, Off Hours has made it its purpose to break down the traditional, stuffy notions of what it means to be a bourbon drinker. "The traditional stereotype for bourbon is not authentic to today's consumer. Additionally, many of the brands on the market today have backgrounds that stem from fabricated tales and are generally outdated and not relevant to the modern spirit drinker," says Ireland. "Regardless of background, ethnicity, or what you do for a living or for fun, Off Hours is very much so about who you enjoy it with, the conversations you're having while on you're on your own 'off hours,' and how you make that moment in time a lasting one."
The story behind a brand and the image it projects has helped to propel craft whiskey—and craft spirits in general—to the top of consumers' lists. "Millennials and consumers are looking for whiskies that taste as cool as they look," says Savage & Cooke, a distillery in Vallejo, California offering four different whiskey expressions all defined by "cool," offbeat labels and branding (The Burning Chair Bourbon, Second Glance American Whiskey, Lip Service Rye, and Bad Sweater Whiskey). "[Consumers] demand high quality and crave a relatable story while looking for a trustworthy product."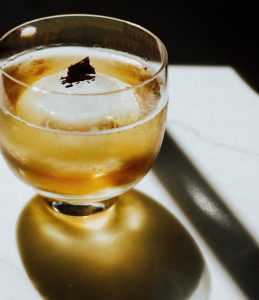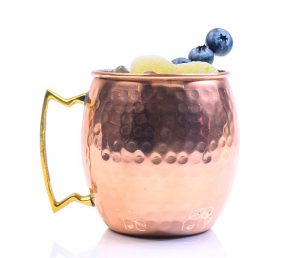 Robert Hall, CEO of Ole Smoky Distillery, which boasts four distillery locations and a variety of moonshine and whiskey expressions, believes whiskey fits in perfectly with this growing demand for quality, genuine products.
And the numbers show it—according to a recent report by SipSource, four of the fastest growing price tiers are Super and Ultra-Premium priced U.S. Straight Whiskey and Tequila, growing between 11.8 percent and 22.7 percent.
"It's the quality and authenticity of American whiskey—people want it," says Hall. "And at a time when many people have a few extra dollars in their pocket, but very importantly, want to bring good experiences into their home, quality whiskey is benefitting."
Consumers characterize these at-home "good experiences" by quality and a fun product, which Hall says Ole Smoky has in spades thanks to its wide selection of unique flavors (i.e., Peach, Salty Caramel, Mango Habanero, Peanut Butter, and more). "Flavored whiskies are becoming more popular and more available. Flavored whiskies tend to attract new people into the category," he says, noting that it's also easier to make an interesting cocktail with flavored whiskies.
Ole Smoky is in an interesting position given it gets so many visitors to its four locations—4.5 million visitors in 2019—many of whom participate in tastings. "[Distillery staff] listens very carefully to what consumers say so we get guidance on product quality. Because of this wonderful tool that we have, we're able to learn and listen from consumers. We're able to put out the very best quality according to what consumers want," says Hall. "Not every flavor works, but fortunately, quite a few do and make it into the regular rotation into our stores by the distilleries. And then we're able to determine which ones have the broadest appeal, and we can introduce them into the wholesale market."
The boom of at-home cocktail making has also helped to propel the sale of whiskey and other craft spirits, but that doesn't mean the on-premise is completely left out of the equation. As Ireland explains, at-home craft cocktail kits for delivery have become very popular given that "convenience is key." Ireland also recommends keeping the cocktails simple and straying away from sugar in favor of fresh, simple ingredients like citrus.
Hall says Ole Smoky's on-premise accounts have had success with the to-go model. "We've done quite a few programs with our minis, our 50 ml sizes of both moonshine and whiskey," he says. "The restaurant can sell the mini along with a cup of ice and a mixer. So the guest can actually make the cocktail at home, but the restaurant gets the benefit of the sale."
Ole Smoky has also had success with its moonshine products in to-go programs thanks to lidded, plastic mason jars (a nod to the moonshine's mason jar packaging) they give to accounts to put takeout cocktails in.
Savage & Cooke sees the future of to-go cocktails continuing to be an important source of revenue, especially as more and more states make strides toward implementing legislation allowing to-go cocktails permanently.
In fact, the Distilled Spirits Council of the United States recently announced that 13 states have filed bills to extend or make cocktails to-go permanent, and many more are expected to follow.
Ireland believes whiskey will have a strong role in to-go cocktails as its popularity continues to grow. "It's becoming much more acceptable for creative cocktails to be whiskey based, especially with an approachable and inclusive spirit like Off Hours," he explains.
Savage & Cooke also thinks whiskey has a special role to play in the to-go cocktail market, "Whiskey is very versatile and has a hand in many of the most famous classic cocktails (Manhattan, Old-Fashioned, Whiskey Sour, etc). It also plays in lemonades, smashes, and sours for summertime, therefore making it a go-to spirit for to-go cocktails."
Due to the growing dependence on the to-go model as well as a surge in ready-to-drink (RTD) cocktails, Savage & Cooke recently released a full-strength bottled craft cocktail called Home School. The product is perfect for on-premise use or to-go/delivery programs. "Home School satisfies the need for a high-quality craft cocktail with supreme convenience," says Savage & Cooke. "Home School is a delicious and authentic blood orange Manhattan featuring a four-year-old Savage & Cooke bourbon blended with house-made vermouth and blood orange bitters."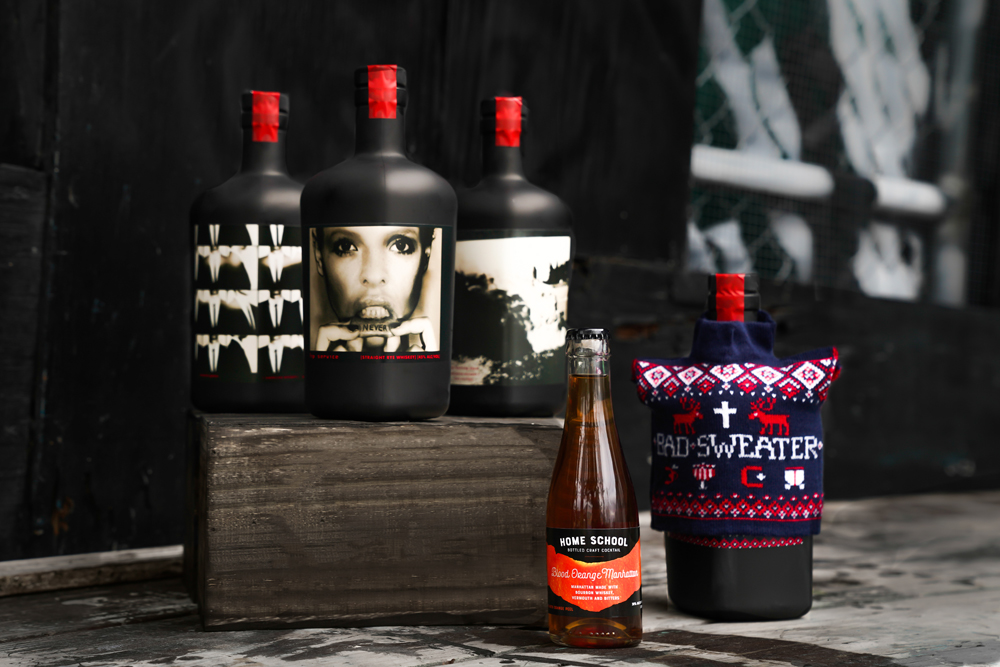 Ole Smoky Distillery has also gotten into the RTD market with moonshine-based Ole Smoky Canned Cocktails in four flavors. "It's another consumer-tested product," says Hall. "We modeled our ready-to-drink canned cocktail line after the successes we've had with cocktails in Nashville." The brand plans to expand distribution of the canned cocktails this year.
Another encouraging note for the future of whiskey in the on-premise market is Savage & Cooke's launch of a 120-seat eatery and bar sometime in 2021 that will be located in the distillery. The menu will be focused on fried chicken and southern sides that will pair well with whiskey-based cocktails served up at the bar.
By Ashley Bray