By Leah Grigsby Collins
Inspired by both a passion for chocolate and a love for bourbon whiskey, Ballotin Chocolate Whiskey was founded in 2015 in Louisville, Kentucky, with the intention of producing delicious chocolate sipping whiskeys that capture the essence of both the best whiskey expressions and richest chocolate flavors.
Ballotin Chocolate Whiskey is blended with all natural ingredients, barrel-aged for three years, and leverages whiskey's naturally occurring flavors. The resulting taste is described as a "whiskey expression" of various chocolate indulgences. With complimentary flavors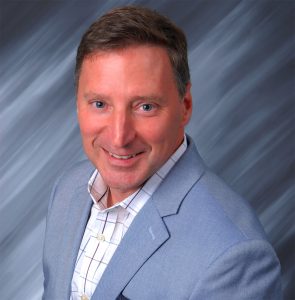 ranging from nuts and caramels to mints and vanillas, as well as several whiskey creams, there is a wide variety of iterations available, with an even greater possibility for adventurous blended cocktails.
Bar Business Media chatted with Paul Tuell, the Founder of Ballotin Chocolate Whiskey, about the unique flavors and cocktail menu possibilities of Ballotin's chocolate whiskeys, whiskey trends, and what's next for Ballotin.
Bar Business Media (BBM): Can you begin by introducing Ballotin, and talk about what inspired the creation of a chocolate whiskey?
Paul Tuell (PT): Ballotin Chocolate Whiskey was created to bring elegant, delicious, approachable sipping whiskeys to flavor-craving friends. We started with the lovely, complex, fulsome flavor-spectrum that bourbon conveys, then we turned up the dial on a few of those specific flavor components we thought would best complement the whiskey-spice and charred-oak notes that our whiskey brings to the union. Always with chocolate, a true love of mine, and our secret sauce, in the forefront of our explorations. All the Ballotin expressions are a beautiful balance of whiskey and flavor, and are the embodiment of our "drink what you love" ethos. At the core of it, my wife Lisa and I set out to craft a beverage that we wanted to drink, something that we loved, and hoped other folks would love it, too.
BBM: Ballotin was founded in Kentucky, the "bourbon capital of the world." How did this setting influence the development of Ballotin whiskeys?
PT: Prior to creating Ballotin Chocolate Whiskey, I spent my career with Brown-Forman – the house that Jack built! (Not to mention Old Forester and Woodford Reserve.) I am an avowed bourbon geek myself. Having said that, I led Southern Comfort and Finlandia Vodka for several years, so even at B-F, I was a "flavor guy." When we started the creative process on Ballotin, I knew we needed to go right at authentic product credibility: barrel-aged whiskey, all natural flavors, and a premium brand look and feel that would convey the confidence we had in Ballotin. Given our specific provenance – Louisville, KY – we needed "bourbon on the rocks" aficionados to be comfortable trying Ballotin (they were) and proud to have it on their whiskey bars at home (they were). We also aspired for Ballotin to be accessible to consumers who weren't participating in the bourbon and whiskey space. We walked on a bit of a tightrope, earning (sometimes grudgingly) credibility with many bourbon purists while at the same time empowering exploration and "democratization" of the category with the many new bourbon-curious folks who were looking for their own way to experience the category.
BBM: There has been a recent rise in the popularity of flavored whiskies. What makes whiskey uniquely suitable for flavor blending, as compared to other liquors?
PT: When I look broadly across the consumer marketplace and the fuller consumption landscape, beyond just beverage alcohol, I see an explosion of flavors across virtually every category. Have you walked down the potato chip aisle at the supermarket lately? Checked the coffee shelf? Bought a package of M&Ms recently? Consumers are asking that brands and creators keep them entertained and interested by bringing compelling, meaningful, and provocative new taste sensations to the marketplace. We are doing that with Ballotin Chocolate Whiskey as are other brands in the flavored whiskey space. In fact, the flavored whiskey segment is driving much of the growth in the broader whiskey category.
That said, I don't think whiskey has a uniquely compatible taste or flavor profile for blending. I just see that there are many consumers exploring the whiskey category right now, which invites innovation and creativity in this particular space. It IS the responsibility of brand and category creators to deliver innovation (products) based on consumer imperatives and desires and not strain the credibility of the movement with just another knock-off flavor or a "solution looking for a problem." That's just lazy, and it invites disdain from distributors, retailers, and consumers.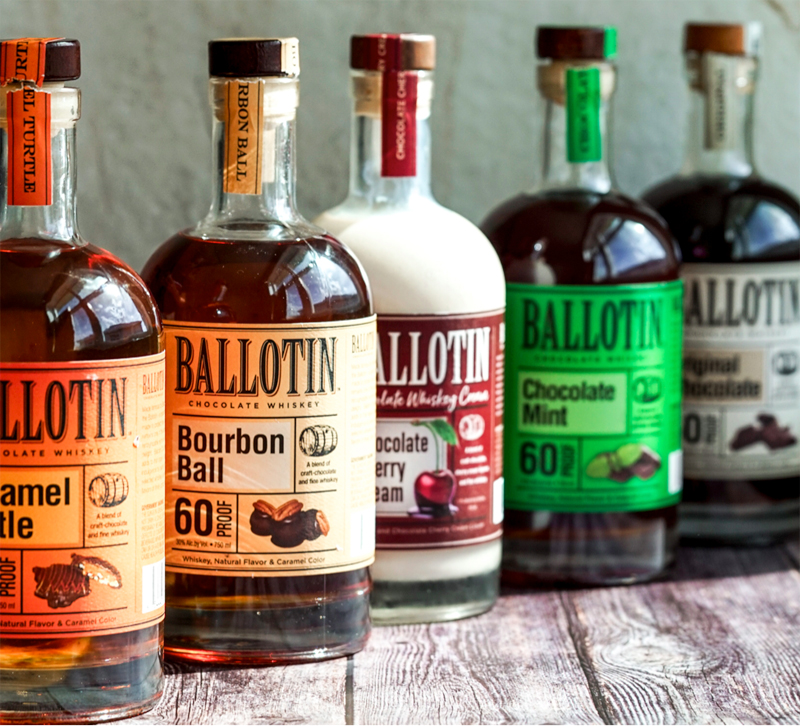 BBM: Have you observed any other trends lately in whiskey more broadly?
PT: I'm seeing "finishing" explorations are of big interest today. Exposing the whiskey or bourbon to additional post-aging techniques, like resting bourbon in a port barrel, that are creating mash-ups across categories, which bring new flavor complexities to whiskeys and bourbons that are exciting to consumers. There's also much innovation being done through creative mash bills or malting grains to bring out different expressive notes of smoke or chocolate. It all goes right back to brand owners recognizing consumers' desire for flavors. These new expressions are broadening the category's reach and approachability to a wider variety of consumers.
BBM: Ballotin offers an array of chocolate-related flavors, from caramel turtle to chocolate mint. Do you have any recommendations for how bartenders could best incorporate these whiskies into their dessert cocktail menus?
PT: I am glad you asked about after-dinner drink menus. Ballotin Chocolate Whiskey is a great way to contemporize the dessert cocktail offering. As much as we all love those "legacy" brands that have been on dessert drink menus for years, I think Ballotin represents a real opportunity to bring craft, whiskey, and relevance to that part of the dining and drinking experience for today's consumers. A couple of the ways I've seen Ballotin best used on dessert and after-dinner drink menus is pairing specific Ballotin flavors with a dessert, like Ballotin Caramel Turtle Whiskey with carrot cake, offering Ballotin Whiskey or Whiskey Creams in a dessert coffee, or the one I like the most and am seeing pop up around the country, a Ballotin flight with a couple of the whiskeys and a cream. Drinking your dessert is the way to go!
BBM: What is your favorite Ballotin cocktail recipe for the fall?
PT: Our range of expressions across the brand offering, including the whiskeys and the creams, accommodate so many different recipes and styles. Anyone can find Ballotin cocktails they love. Consumers and the trade can find great Ballotin recipes on our website ballotinwhiskey.com. My two current favorite fall drink recipes are the Ballotin Chocolate Old-Fashioned, made with Ballotin Original Chocolate Whiskey, a splash of bourbon, bitters, and a nice orange peel & Luxardo Cherry garnish. I also love a Ballotin Caramel Apple Martini, made with Ballotin Caramel Turtle Whiskey, craft apple brandy, and a dash of cinnamon bitters. Grab an outside table near the heater or fire pit and enjoy!
BBM: Speaking of fall, the chocolate, nut, and caramel flavors of Ballotin whiskies are common favorites for Holiday menu palates. What role do you think chocolate whiskey could play in upcoming holiday cocktail menus?
PT: Ballotin Chocolate Whiskey's strength is its great taste. Every time I do an event or tasting, I see consumers being blown-away when they taste Ballotin. They'll say, "These will be great for the holidays!" They're right! All the Ballotin expressions set-up beautifully for fall and winter. The flavor palates can be really warm and cozy and inviting, especially given the chocolate character running throughout the line-up. All of that brings built-in approachability and "familiarity" to Ballotin cocktails. You have many consumers that come into the broader consumption category this time of year—celebrations and holiday parties—who are looking for fun and festive party cocktails. I think one of the most important things about holiday menus is that they must be inclusive and accommodate a wide variety of consumers with variable drinking tastes and experience. Whether your guest is a "bourbon on the rocks" type, or someone who only has a couple cocktails each year during the holidays, Ballotin fits nicely into either comfort zone.

BBM: What's next for Ballotin?
PT: We know we have a fantastic brand that consumers love. We are in over 40 states now, so the word is spreading! We will continue to tell our story, introduce consumers to Ballotin, and support all the work done by our fantastic retailer and distributor partners in the trade. Our brand message is "Live Deliciously," which makes so much sense for Ballotin Chocolate Whiskey. It not only speaks to the lovely, indulgent taste of Ballotin, but winks at the consumer in all the right lifestyle places, too. I cannot think of a better invitation than to Live Deliciously!
Ballotin Chocolate Whiskey Cocktails
Ballotin Chocolate Old Fashioned
Ingredients:
1.5 oz Ballotin Original Chocolate Whiskey
.75 oz bourbon
Dash of Bitters
Directions:
In a rocks or old-fashioned glass, muddle an orange slice and a cherry with a dash of bitters. Pour in the Ballotin Chocolate Whiskey and bourbon. Fill with ice.
Ballotin Caramel Apple-Tini
Ingredients:
2 ounces Ballotin Caramel Turtle Whiskey
1 ounce apple brandy
1 ounce apple cider
Red apple slices
Directions:
Combine ingredients in a cocktail shaker filled with ice. Shake well, then strain into a martini glass. Garnish with red apple slices.