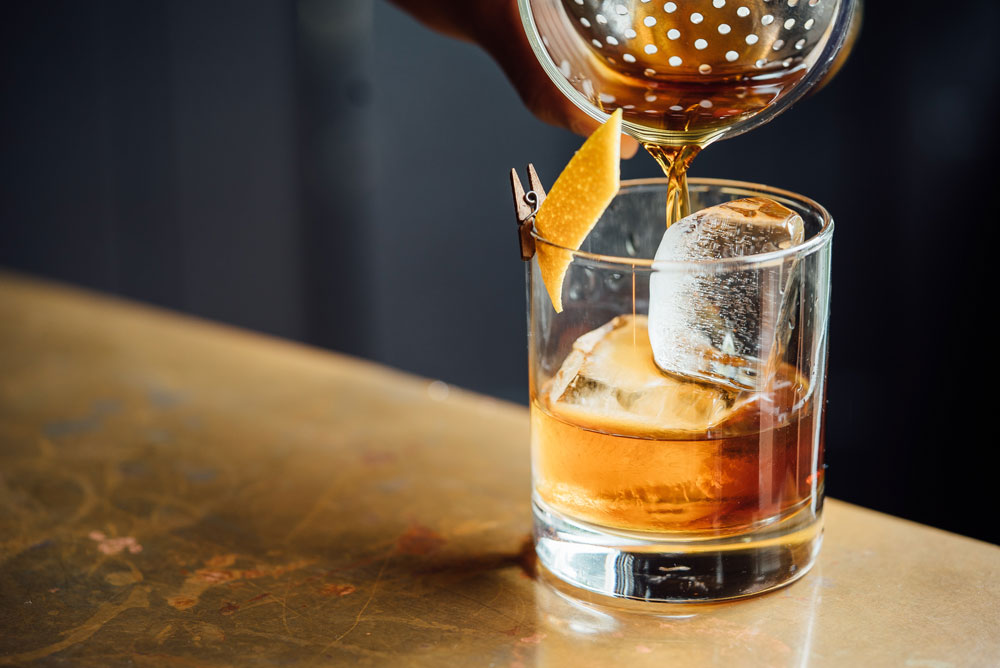 Whiskey is having a moment. According to a recent report by Fact.MR, the whiskey market is set for a compound annual growth rate of 6% through 2029, primarily driven by increased demand from younger LDA consumers like millennials.
"Brown spirits like whiskey have definitely gained popularity with many more demographics. It's not just a drink you associate with older men anymore. I think this is due in large part to the variety of flavored whiskeys that are now in the market. There's a flavor suited for everyone's taste," says Steven Yeng, co-founder of Skrewball Peanut Butter Whiskey. "What we see with Skrewball is that it is appealing to both traditional whiskey drinkers and people who would not otherwise drink whiskey. So, there is an opportunity for products like ours to expand the market for brown spirits even more."
Crater Lake Spirits CEO Alan Dietrich agrees. "I think without the organic increase in popularity of brown spirits that started maybe ten years ago, there would never have been a fertile market for all these new styles," he says. "People are much more interested in experimenting with new styles so that is driving these new products. And because a lot of them are very good, it's bringing even more people into the brown spirits universe."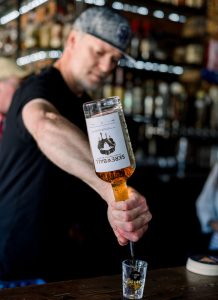 Experimentation in flavors has definitely led the way in recent whiskey trends, and Ole Smoky Distillery, the first legal moonshine distillery in Tennessee and now the number-one moonshine company in the world, couldn't be happier about that. The company started selling moonshine in 2010 and in 2017 added whiskey to its portfolio.
"Whiskey flavors are definitely on trend. I really feel like Ole Smoky helped start this trend," says Mason Engstrom, Vice President, On Premise, Ole Smoky Distillery, who says the company's first original flavor was Apple Pie Moonshine. "I've been very proud of how Ole Smoky has been able to stay ahead of trends and not just follow what the other guys are doing.
"We use authentic old-school methods to distill our products starting with a corn mash and then using copper pot stills," continues Engstrom. "Once we have our 'White Lightnin' Moonshine, we blend it with fruits, juices, and flavors to make a variety of unique moonshines and whiskeys."

Ole Smoky has more than a dozen different moonshine flavors in proofs ranging from 35 to 128, including Mountain Java, Strawberry Mango Margarita, and the on-premise favorite Blackberry. On the whiskey side, Ole Smoky offers just under 20 varieties, ranging in proofs from 35-100, including Peach and the popular Mango Habanero and Salty Caramel.
Engstrom says the brand's wide range of proofs has definitely been a selling point over the years. The recent low-ABV movement has only helped to propel the popularity of its lower-proof offerings. "Many bars are probably more willing to bring in our lower-proof items now for two reasons. They know that there are consumers out there looking for lower-proof options. And, they are more willing to run shot programs or beer and shot combos with a lower-proof spirit as it just makes more sense from a responsibility standpoint."
Ole Smoky continues to innovate and release new flavors. It's set to launch a new Peanut Butter whiskey soon.
Peanut butter whiskey has become an unexpectedly popular and in-demand flavor thanks to the launch of 70-proof Skrewball Peanut Butter Whiskey, which was co-founded in 2018 by Cambodian immigrant and polio survivor Steven Yeng and his wife, chemist, and attorney turned spirits brand owner, Brittany Merrill Yeng. "It all started with a peanut butter-flavored cocktail I created at my restaurant and bar. Over the years, it became our signature drink," says Yeng. "I knew that if we could create something even close to the original we would have a great shot at success. Eventually, we created Skrewball, which we believe is better than the original cocktail."
Since launching, Yeng has not only seen more peanut butter whiskeys popping up, but other unique flavors as well. "I have noticed a lot of demand for unique flavored whiskeys and I think that a lot of brands are starting to look for creative ways to start incorporating flavors into their products to help satisfy the demand," he says. "Flavors can add a fun twist and make it more accessible to people who may not like straight whiskey."
Distilleries making use of unique barrels and aging techniques are also contributing some unique flavors to the world of whiskey. Recently, Oregon-based distiller Crater Lake Spirits, which was founded in 1996, partnered with local Deschutes Brewery to launch Black Butte Whiskey, a 94-proof American malt whiskey distilled from Deschutes' Black Butte Porter beer. Aged three years in #4 char American oak barrels, the resulting whiskey retains the malty, chocolatey notes of Black Butte Porter and woody, earthy flavors from the oak.
Given that all whiskey comes from "beer," commonly known as "distiller's beer," which contains the same malted grain, water, and yeast that all beer has, Dietrich is surprised that more collaboration between distillers and brewers hasn't happened sooner. "It's a natural fit, and I fully expect to see more and more of this in the future from everybody," he says. "We're seeing more and more whiskies being aged in unique barrels. So you're seeing cross-pollination of used wine and beer barrels going to the distillers and they're making whiskies from that. And you're seeing it go the other way—beers and wines that are being aged in used whiskey barrels."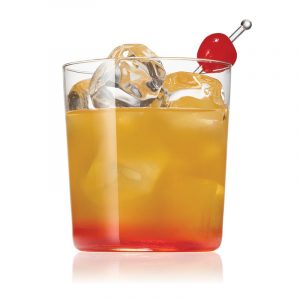 In addition to barrel aging, more attention is being paid to the aging environment itself—similar to a discussion of terroir in the world of wine. "You're seeing whiskey distillers all over the country in all these different aging environments and climates," says Dietrich. "Here in central Oregon where we're based, it's high desert, we have 60-degree temperature swings in a day, no humidity. I can get a product in two or three years tasting like what it takes five to seven years in Kentucky or Tennessee."
Experimentation has also extended into the makeup of a whiskey mash. According to the Fact.MR report referenced earlier, whiskey manufactured from blended grain continues to lead market demand and offers promising growth opportunities—1.4 times growth through 2029.

But unique mashes don't have to mean blends. In fact, Crater Lake Spirits has found success with its Crater Lake Rye—a whiskey unique for being distilled from 100% rye. "I think you're seeing a rapid expansion into what is acceptable in the whiskey world," says Dietrich. "You're seeing all kinds of grains come in. You're seeing a whole new category of American malt whiskies.
"We're opening up the possibilities quite a bit on every level," he continues. "You look at source product, source grains, aging environments, styles being developed—everything is being opened up and redefined."
It's not just the spirit itself that's being redefined—whiskey cocktails are undergoing change as well. "They have become much more approachable over the last few years," says Engstrom. "More recently, with both the introduction of flavored whiskeys and a bar focus on a wider variety of whiskey cocktails, people are more willing to give it a try."
All of the brands we spoke with, however, recommend starting with the classics as a foundation and making adjustments from there. "A great place for any mixologist to start is to just take established, classic drinks and enhance them," says Yeng, who recommends using Skrewball in spirit-forward cocktails like an Old Fashioned, or even adding it to a hot or frozen cocktail.
Dietrich thinks Black Butte lends itself well to traditional Scotch cocktails like a Rob Roy or a Rusty Nail.
Engstrom points to Ole Smoky's Mango Habanero as a great option for a spicy twist on a margarita, or Salty Caramel for a sweat addition to a whiskey sour. "Things like that are easy to execute and consumers love them," he says. "I always say to just have fun with it. There are no rules."
By Ashley Bray
Photos (top to bottom): Adam Jaime on Unsplash; Skrewball Peanut Butter Whiskey, Ole Smoky Distillery.