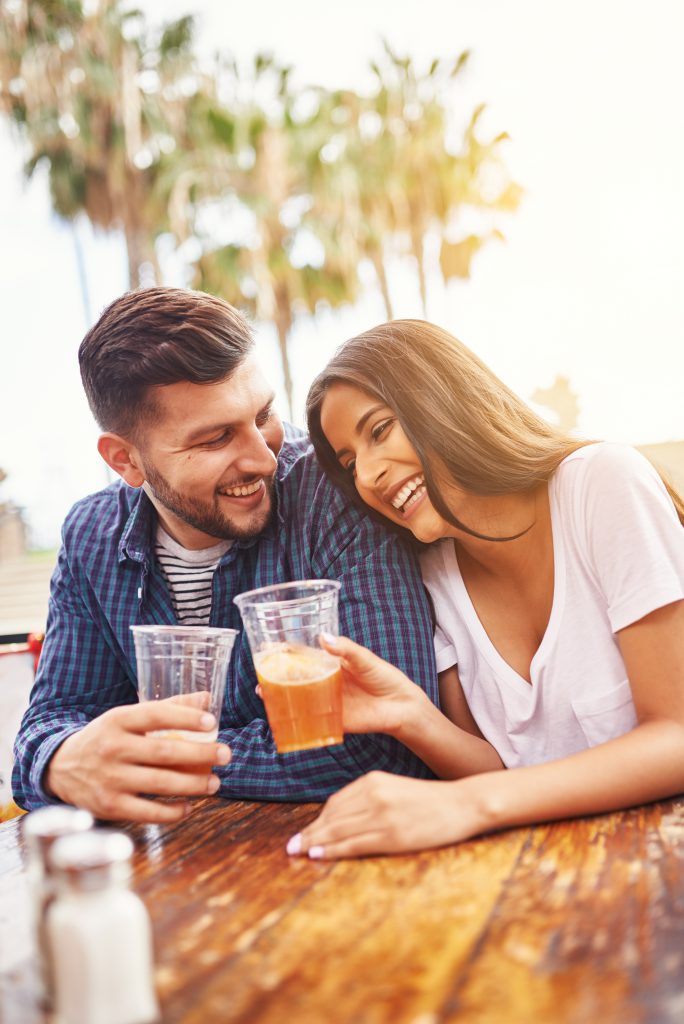 These days, customers sidling up to your bar in search of a beer may be overwhelmed by the number of choices. As an owner, chances are you're even more overwhelmed when deciding which brands and brews to bring into your establishment.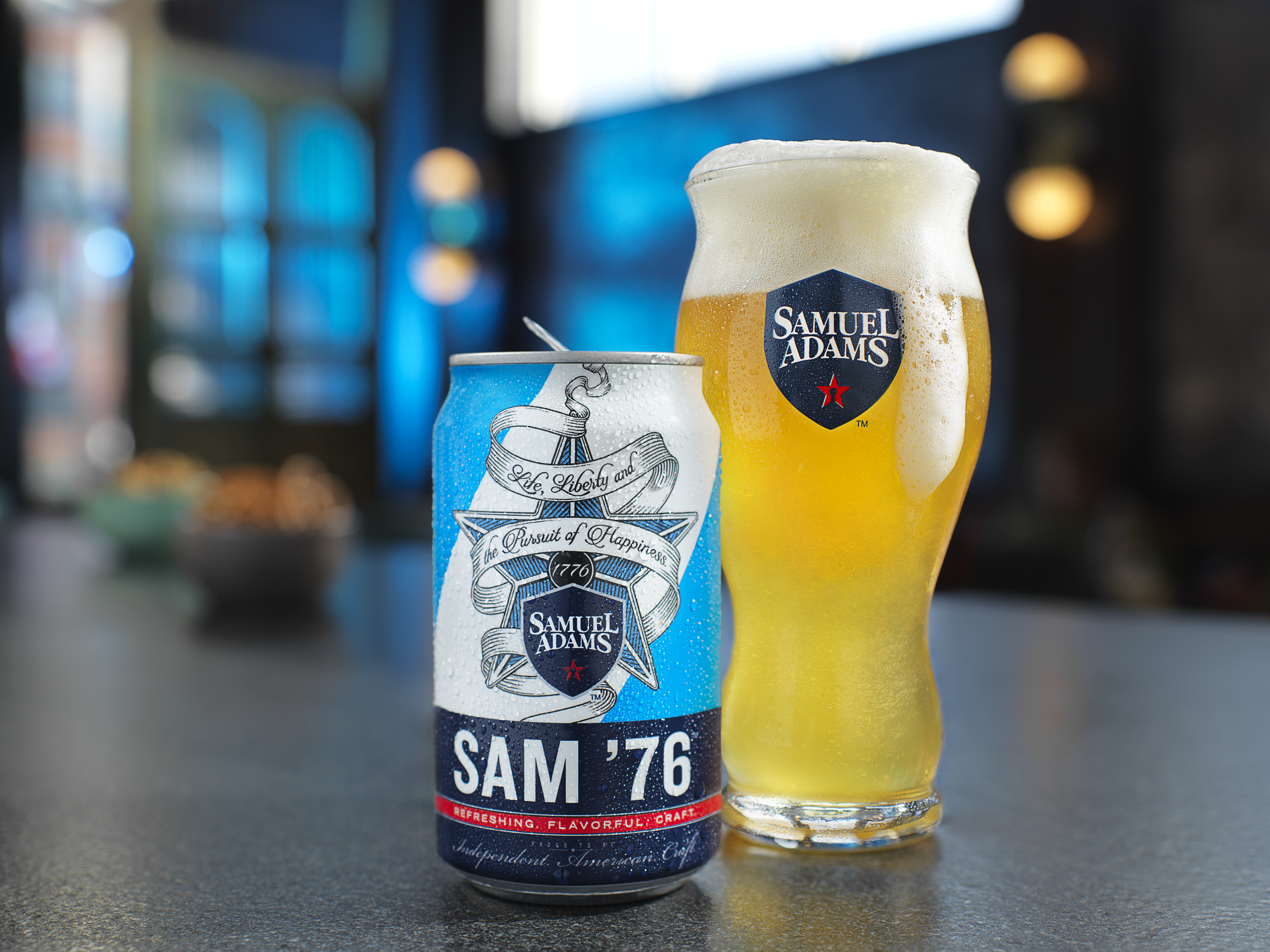 Much of this increase in choice and product is thanks to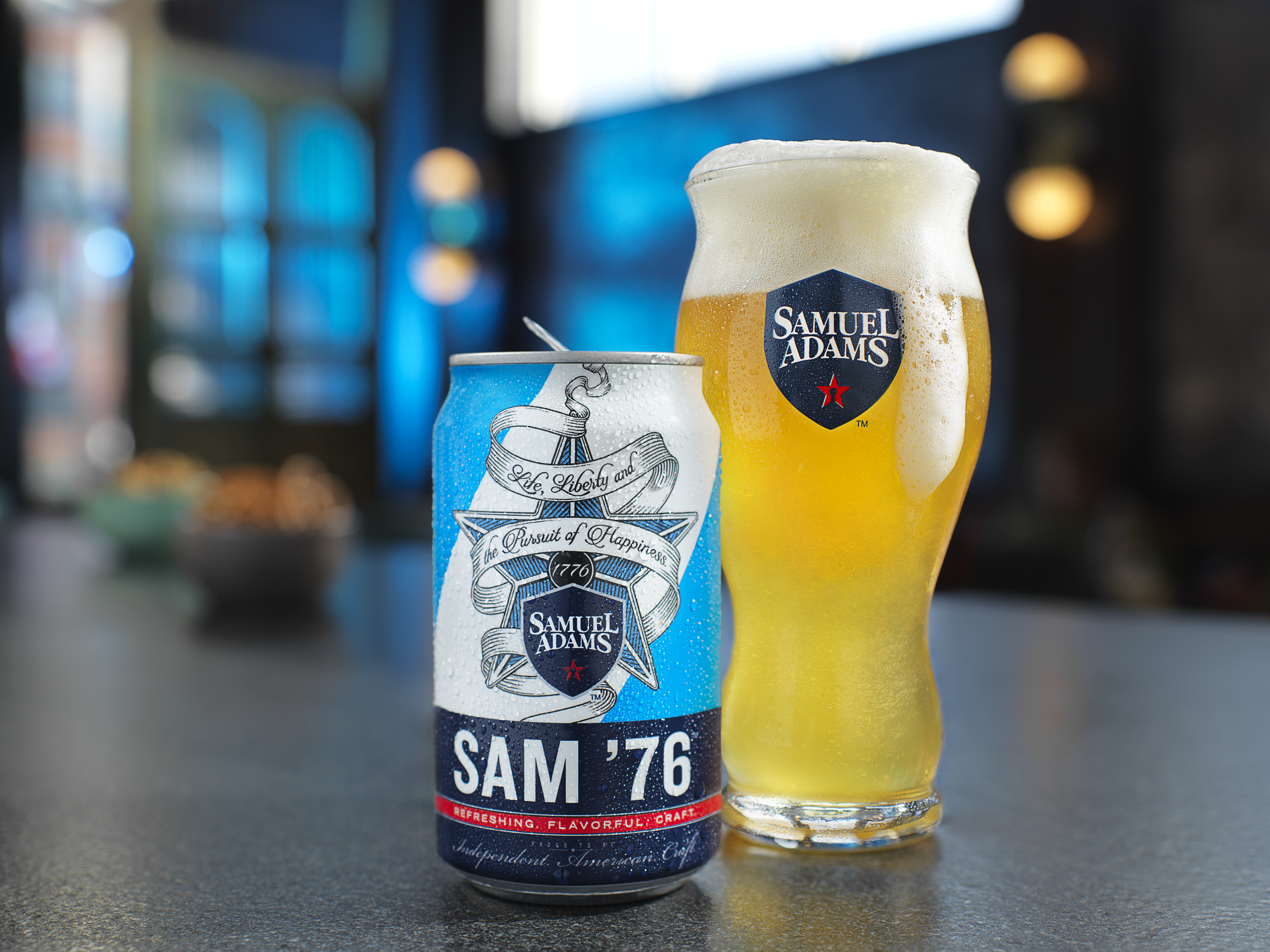 the proliferation of craft beer. "There has been a new 'Gold Rush' of thousands of breweries and bars opening up over the last several years, which indicates that there is a strong desire for new beers and new beer experiences," says Anchor Brewing's Brewmaster Scott Ungermann.
This means the craft beer market has not reached the saturation point. "More than 6,000 independent breweries are innovating and developing beers all across the country, creating new jobs and supporting their local communities," says Scott Hempstead, Director of National On-Premise Accounts, Boston Beer Company. "As of 2016, craft beer is only about 12.3% of the total US beer market, which leaves an enormous amount of room for us all to grow."
But craft beer isn't the only segment responsible for the bevy of choices and flavor innovations. HEINEKEN USA, the leading importer of upscale beers in the US, recently released the first entry in its new Wild Lager series—H41, a limited edition lager created from a rare wild yeast discovered in Patagonia in 2010. This yeast is the "mother yeast" of all the lager yeasts, including the unique Heineken® A-yeast. Heineken expects to explore additional Wild Lager Explorations in the future, with a new offering most likely coming in 2019.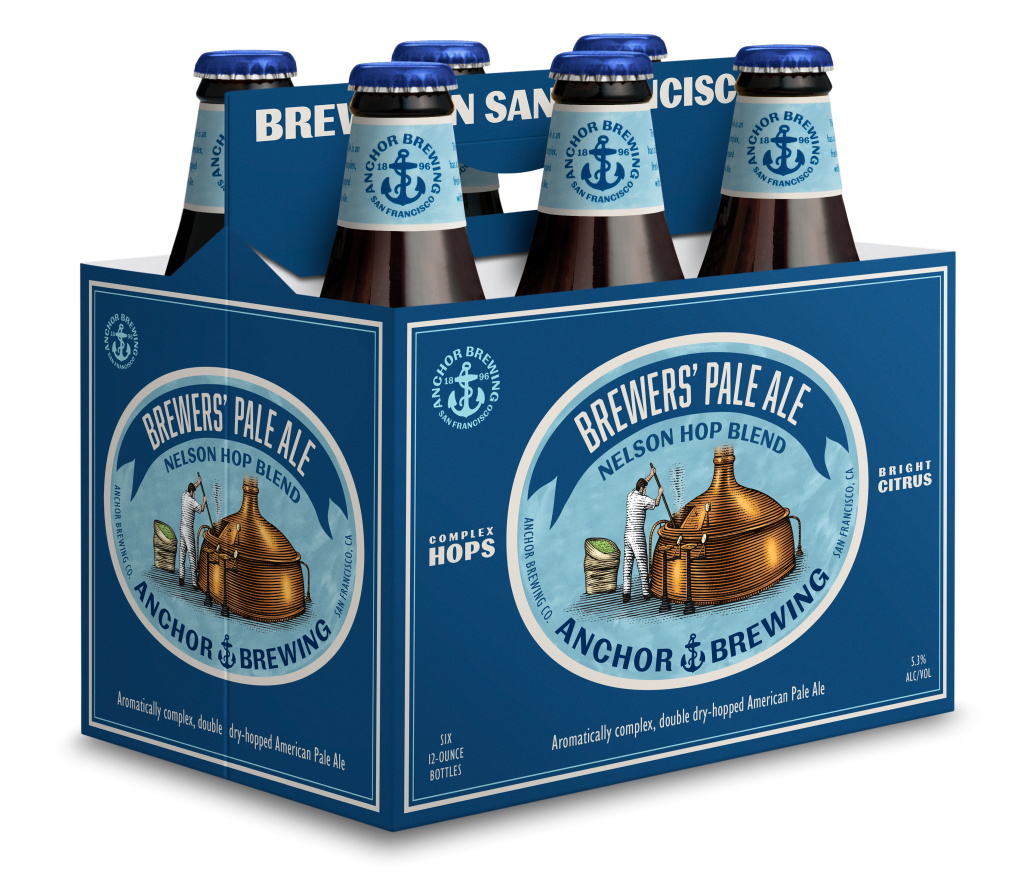 In Its Brewer's Pale Ale line, Anchor brewing Company will continue to experiment with different hop varieties throughout the year
"It seems like in recent years there has been increased interest from many brewers in experimenting with new yeast strains all over the world," says Raul Esquer Lopez, Heineken Brand Team at HEINEKEN USA. "What is different with the Wild Lager series by Heineken is that the yeast used to brew these new lagers was discovered out in the wild versus being created in a laboratory."
Boston Beer Company's Samuel Adams has also been experimenting and recently released Sam '76, a union of lager and ale. To create the beer, Samuel Adams brewers began with two active fermentations—a base lager and a base ale—each with their own respective yeast strains. The base beers were brewed then combined during a final maturation step when both yeasts depend on each other during a tag-team fermentation. The combination of multiple yeast strains and dry-hopping during a late stage of fermentation creates an array of flavors not possible in a typical brewing process.
"Brewers are always looking for ways to push the envelope and using unique ingredients has been a great way to do that. But experimenting with a crucial ingredient like yeast that hasn't really been tampered with before appears to be the next frontier," says Hempstead. "Yeast really affects the flavor of the overall beer so changing that can have a big effect on the end result."
At Anchor, hop experimentation has lead to some interesting creations, like the Brewers' Pale Ale, an aromatically complex, double dry-hopped ale that's crisp, refreshing, and flavorful. The first version of this ale highlights the unique Nelson Sauvin hop from New Zealand, providing a fruity character. Anchor brewers will continue to experiment with different hop varieties to showcase evolved recipes and new hop blends in this Brewers' Pale Ale line throughout the year.
With so many options, how do you choose what to offer at your establishment? Further complicating matters is the trend toward draft versus bottles or cans. "We see a trend in the way consumers prefer to enjoy their beer on-premise; there is a clear preference for draught beer at the expense of bottled beer," says Cormac McCarthy, Project Lead – The Blade at HEINEKEN USA.
In the draft beer world, tap real estate is a commodity. "The on-premise segment is definitely a battleground for tap handles," says Ungermann. "As many venues continue to add additional handles, we see velocity drop per account."
Hempstead agrees. "More taps does not necessarily equate to more sales. It may actually have the opposite effect as freshness becomes an issue, costs increase, and its more complex for your staff and can slow down service," he says. "It's a balancing act. People ask me, 'whats the right number?' My answer is usually, 'as long as every beer is going through at least a keg every two weeks at a minimum, you are in the safe zone.'"
Ungermann also sees many on-premise accounts chasing the latest and greatest. "There is a constant demand for 'new,' and we see the impacts of this constant rotation with the increasing frequency of 'one-and-done' special releases," he says.
Hempstead warns bar owners not to cave to this temptation of constantly rotating out offerings in favor of new launches and brews, "While craft beer-loving guests might seek out variety, if draft lines rotate too frequently, it can be confusing to drinkers and waitstaff alike. We recommend no more than 20-25% of taps should rotate. Rotating beers too often can slow down knowledgeable and quick service."
Hempstead also advises bar owners against letting personal biases dictate what inventory is put on tap and in the coolers. "You can sell more by offering what people like," he says. "It sounds simple, but bars often miss this."
HEINEKEN USA is hoping to help alleviate some of the demand on tap handles with its new countertop draught beer system, Blade. Blade fits on a countertop in a 12-inch square area, requires no cleaning, no installation, little to no maintenance, and weighs only 38 pounds. It uses HEINEKEN USA's proprietary BrewLock® system that pushes air between multiple layers within an 8-liter disposable PET keg, squeezing the inner wall and driving the beer out. This way the beer remains untouched by outside influences and is served only with the natural carbonation that is already in the beer.
"Blade is a way for smaller volume accounts to boost their beer profits with a unique draught system that guarantees brewery-fresh draught for 30 days and, with nearly 100% yield, ensures less waste," says McCarthy. "For larger accounts with multiple handles, Blade can be the incremental handle that can be added with less hassle that eliminates the inevitable decision on which handle to cut when adding other beers."
Blade may also open up new areas that may not be currently producing sales and profits. "Because of its size and simplicity, think patios and parts of the bar where space is limited," says McCarthy. "These could be incremental profit zones."
Once you've got your tap handle mix right and an offering of bottles and cans down, how do you ensure the beer actually sells? There are a few methods to guarantee success.
Cleanliness. On the draft side, it's important to pay attention to the quality of the experience you're providing. "Ensure all kegs are in code and always stored cold, clean your lines every two weeks, use "beer-clean" glassware, and if possible, signature glassware that the brand has available," says Hempstead. "Do all those things, and as a bar owner you will sell more of everything."
Proper pour is also key. "Presentation in the glass is also critical—get your temperatures and pressures right, and teach your bartenders how to pour a proper glass of beer," says Ungermann. "Freshness matters too—make sure your stock is properly rotated and make sure you are presenting the best possible beer drinking experience to all of your customers."
Training. A knowledgeable staff can also go a long way in generating more beer sales. "We find that the best way to help bar owners sell more beer is to help train staff not just about beer itself, but how to properly store, serve, and pair it," says Hempstead.
Menus. Evaluate which draft beers are listed and how they're featured on your menu. Beverages should be at the front since the first thing a guest considers when they sit down is what they're going to drink.
Hempstead also recommends thinking outside the beer list. "Consider pairing craft beer and food. Flavorful beers, like Sam Adams, pair better with most foods than wine," he says.
Presentation & Packaging. Just as a proper pour gets a reaction, so does the packaging of bottles and cans, and many brewers are keeping this in mind when they package their products.
Much of Anchor's eye-catching packaging is created by artists. For example, Anchor's annual Christmas Ale portrays a new label hand-drawn by Bay Area artist James Stitt each year. In April, Anchor will be releasing San Franpsycho IPA, with artwork from longtime collaborators San Franpsycho. "Packaging and branding are always important in selling beer whether it is on- or off-premise," says Ungermann.  "A good-looking tap handle will catch someone's eye and invite them to try the beer. The same can be said for a cool can or an iconic bottle."
Promotions. On-premise drinking is all about the experience, and promotions and events can help cultivate a good time—with increased check sizes.
"Owners and operators can sell more beer by offering their customers differentiated products served up in occasion-based, experiential, and engaging promotions," says McCarthy. "This is the new face of the on-premise. Customers want experiences that go beyond the simple sharing of stories across a table. Give them something memorable; give them a new and different value proposition."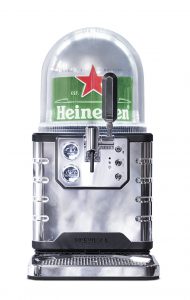 HIENEKEN's Blade is a countertop draught beer system