Having a cocktail menu that blows your customers away is essential. Alcoholic beverages often represent 20% to 30% of a restaurant's total revenue. As cocktails are high-margin items, whether you're a restaurant or full-service bar, it's important to have a good drink menu. Your cocktail menu should engage your customers, egging them on to try something new. To learn how to craft a menu that sells, use these tips.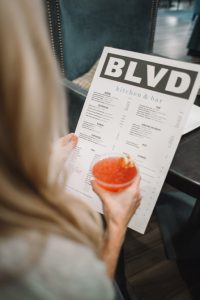 Keep Your Theme and Clientele in Mind
When creating a menu for your restaurant or bar, think about your target clientele. What type of people do you serve and what kind of drinks do they order? If your customers tend to stick to drafts and wines, you may not need an extensive bar menu. If your customers prefer mixed drinks, building out a specialty cocktail menu with unique and distinct choices should be a priority.
Consider your branding strategy and theming as well when creating this menu. For example, if you operate a Mexican restaurant, you'd focus more on Mexican-inspired cocktails. If you operate a restaurant with a laid-back or "chill vibe", you'd want your cocktails to reflect that in the same way.
Brainstorm Delicious Cocktails with Standout Names and Descriptions
The name is the game with cocktails. You want your drink options to sound appealing, while still matching the vibe and tone of your restaurant or bar. Having personalized names that match your craft cocktails will entice customers, making them more eager to try out what you have to offer.
All cocktails should be accompanied by a description. The description should include all of the ingredients included in the beverage. However, you don't just want to list the ingredients. You'll want to add a splash of creativity, reflecting your brand in the same way your cocktail names do. This is your chance to make the cocktail sound appealing and irresistible.
While you can always offer the basic drinks, like a gin and tonic or screwdriver, having staple cocktails for your bar or restaurant is essential. You're aiming to sell someone's favorite drink, the one that keeps them coming back for more. Ultimately, that drink should be high-margin, delicious, and have a fun, personalized name. That way, when they crave the cocktail, they'll come to your establishment.
Don't Forget About Design
The contents of your menu should take center stage, only to be uplifted by exceptional menu design. Designing a menu may seem daunting, but it doesn't have to be. With design tools, you can choose from thousands of bar menu templates. With so many templates out there, there's bound to be one that fits your brand. You can also use other menu templates, like dine-in and takeout menus, to create a cohesive visual brand for your entire bar or restaurant.
Just like your cocktail types and names, your menu design should fit your restaurant's brand. If you're looking for something upscale, you might lean toward gold, white, and black color schemes. If you're looking for something fun, you might opt for a more colorful menu. It's all about building a cohesive image for your restaurant, so make sure that your menu fits in with your existing strategy.
Update Your Menu Throughout the Year
A frequently updated menu will keep regular customers engaged throughout the year, always eager to try what you've come up with next. Think about the core holidays, like Christmas, Halloween, and Valentine's Day, and how you can craft drinks that embody the spirit of the holidays while still sticking to your own brand.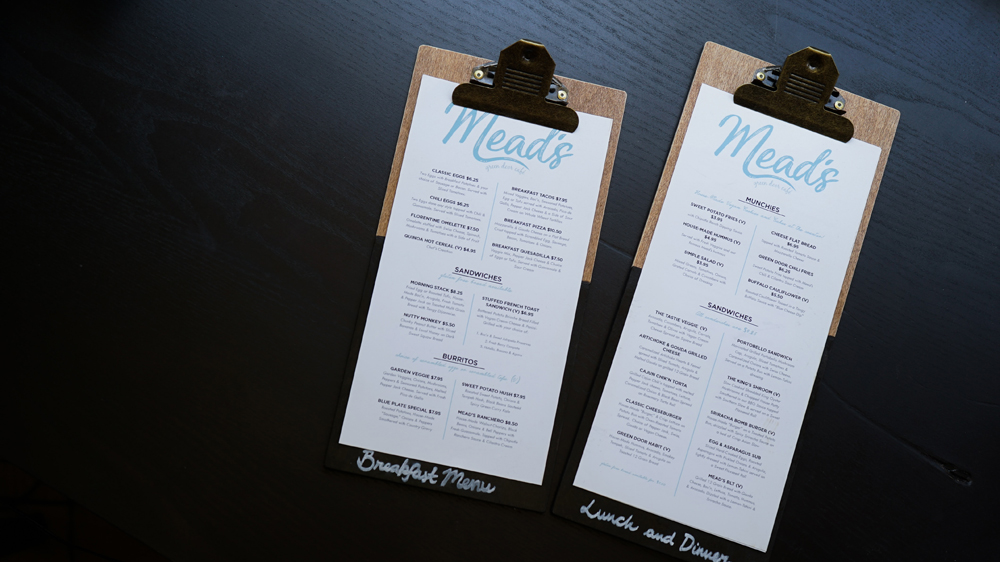 However, the holidays are not the only time you should change up your drink menu. Change it for the seasons or if a certain drink isn't selling well. Seasonal drinks are a great opportunity to cut costs by using items that are cheaper during certain times of the year, like strawberries or apples.
By cutting drinks that don't sell well, you open up a spot on your menu to try something new that just might be the next bestseller.
Highlight Profitable Drinks
Your cocktail menu can be used as a marketing tool. Draw your customer's attention to higher profit drinks by highlighting them with photographs, bolded text, or other design elements. By showcasing these higher-profit or high-margin beverages, you'll be able to increase your drink sales without having to put in much effort.
Highlighting drinks with seasonal elements, like fruit, that have to be used before they go bad can also help to ensure that you're making the sales you need to break even.
You can also highlight your favorite drinks as a way to advertise them to your customers. Make sure your servers and bartenders have a working knowledge of your drink menus and options. Customers will always ask, "What's your favorite?" and your staff should be prepared to offer delicious, but high-margin drinks.
Increase Revenue with a Stylish, Profitable Cocktail Menu
With your fantastic new menu, you'll be able to increase sales for your bar or restaurant. Not only that, but you'll be able to keep your customers engaged by keeping your menu updated, and you'll promote a cohesive branding strategy with your matching menus! Who knew that a cocktail menu could do so much for your business?
Megan Prevost is a marketing content writer for MustHaveMenus. Her work has appeared in App Institute, FanSided, FSR, Modern Restaurant Management, PMQ, RestoBiz, Small Business Currents, and The Daily Fandom.