Award-winning The Busker Irish Whiskey is proud to announce the appointment of Caroline Martin as its new Master Blender at Royal Oak Distillery. Caroline Martin joins the team following a successful launch campaign which saw the brand take home multiple top accolades and scores.
Proof of this is the highest rating (94 points) and "Best Buy" among all Irish whiskey blends from Wine Enthusiast and the medal collections achieved at World Whiskies Awards and at the San Francisco World Spirits Competition. Furthermore, The Busker Pot Still won a Gold Medal at the Irish Whiskey Awards last month; our pot still is the most typical expression of Irish Whiskey and we're honored to be recognized as one of the best in this category.
Caroline Martin, taking over for John Ramsay, will be responsible for the ongoing quality of The Busker Irish Whiskey as well as delivering an exciting innovation program for the brand and category as a whole.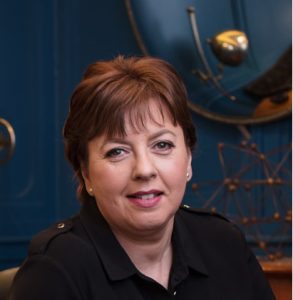 Caroline's 35-year-long career showcases her incredible leadership and expertise having worked as a Master Blender and whisky specialist on various staple Scotch and Irish Whiskey brands such as J&B, Bell's, Johnnie Walker and Old Parr, as well as Roe & Co. and Indian Signature blends. Her wealth of whisk(e)y knowledge, experience, and dedication to the craft has brought her wide recognition across the industry, earning her the prestigious titles of Keeper of the Quaich and Blender of the Year by The Spirits Business in 2019 for her role with Roe & Co. Caroline Martin also proudly carries her reputation as a mentor and pioneer for women in whisk(e)y, pushing the boundaries of this industry.
"I am honored to take on the title of Master Blender of such a contemporary, adventurous and bold range of whiskies. It's an exciting time not only for The Busker as a brand, but for the Irish Whiskey sector as a whole, which remains the fastest growing spirits category," says Caroline. "The Busker is currently the only brand offering the full Irish whiskey experience of single pot, malt and grain whiskeys as well as a blended whiskey, all of which are produced at Royal Oak Distillery. As such, we have full visibility and control of how our products are distilled, matured and blended," says Caroline. "I'm looking forward to working alongside the team, harnessing my passion for whiskey flavors, crafting new whiskeys, and ensuring the ongoing quality of The Busker range, which is already winning many whiskey awards."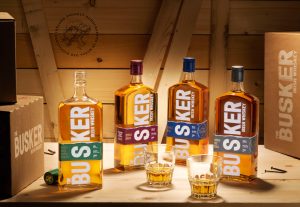 Alan Dempsey, General Manager of Royal Oak Distillery states "We are delighted to have Caroline as part of the team at Royal Oak Distillery, working alongside our lead whiskey blender, Niall Bolger. Caroline's experience, skillful blending techniques and positive
attitude will play a key role in continuing to deliver the high quality of whiskey that Royal Oak Distillery is recognized for, while also driving innovation and flavour development of our whiskey portfolio. We wish Caroline all the best in her new role."