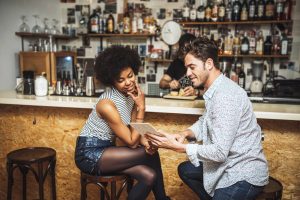 The cocktail menu you place in front of guests should have something for everyone—a cocktail for those who love the classics, something for the adventurous types, and today, even a drink for those abstaining from alcohol. So how do you pull that off? Balance.
"Putting together a balanced cocktail menu is harder than it seems. I think having a direct and shaken cocktail for those popular spirits is the best route. Know your clientele as well—what might be a balanced menu to you, might not be popular with your guests," says Corey Tighe, Bar Manager of Juniper and Ivy, a Michelin Star-awarded restaurant in San Diego, California. "Not everything on your menu has to be cutting edge. You need those approachable cocktails so the guest begins to trust you and your skills."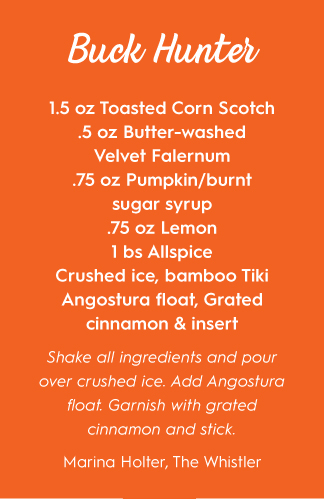 Marina Holter, Head Bartender at The Whistler, a trendy bar with nightly live music acts in Chicago, recommends featuring a variety of spirits on your menu. "I think having a diversity of spirits that are represented on the menu is definitely advantageous because certain base ingredients are going to steer you toward other things too," she says.
As for trending spirits, Tighe has seen demand for Japanese whiskies while Holter sees a rise in the availability and use of low-ABV products like sherries, vermouths, and amaros. "It's a lot easier to play off some of the savory, saline qualities you might get from certain vermouths or sherries," says Holter. "Even different amaros layer in a lot more bitterness that can create a lot of these different, unexpected flavors."
Tighe has also noticed a rise in savory flavors in addition to aquavit and aquafaba cocktails. In fact, when it comes to food, Tighe works closely with Juniper and Ivy's chef. "Our chef team is constantly creating new dishes depending on what is in season, so I try to mirror that mentality when creating the cocktail menu," he says.
Food also plays a big role in Holter's cocktails—even directly influencing the flavors. She draws inspiration from her favorite snacks, dishes from her travels around the world, and recipes from her upbringing in a Brazilian-American household. Utilizing fat-washing methods and house-made tinctures, syrups, and spirit infusions, Holter adds buttered popcorn sherry, soy sauce tinctures, Peruvian sweet peppers, and more to shake up savory cocktails.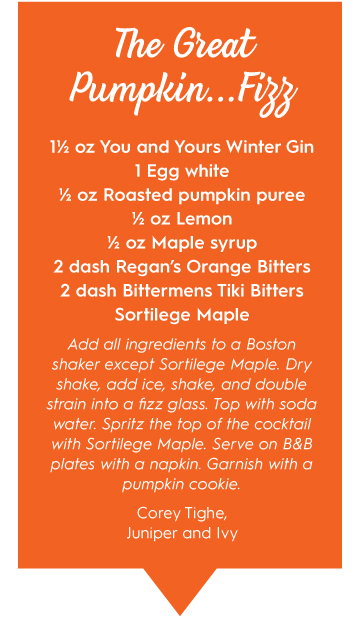 Using buttered popcorn as her inspiration, Holter recently created the Opening Credits martini. Fat-washed, popcorn-infused Fino sherry gives the cocktail a strong buttery taste and mouthfeel. Dry vermouth and honey salt is added to balance out the butter flavor, giving it a salty and slightly sweet finish.
Holter says unique cocktails are the norm at The Whistler, which gives her greater creative freedom behind the bar. "People have done weird, obscure cocktails here since day one, and I think that's kind of the beauty of the space," she says. "The more I get to lean on flavors that they're not familiar with,
the more ready they're going to be for that next bartender's drink with flavors they're not used to."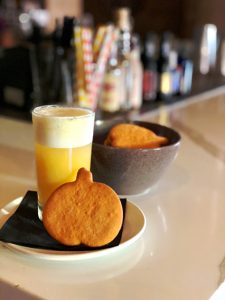 Creativity is key to keeping a menu fresh, but it's also important not to stray too far from what customers want. "Stay true to your concept and not your personal preference," says Tighe.
Speaking of customer demand, both Holter and Tighe note that spirits from local distillers have been especially popular. "I think people are trying to make a push to know their ingredients, their booze, and whether it's local or not," says Holter, noting that brands with ties to sustainability have also been in demand.
Finally, both Holter and Tighe acknowledge that non-alcoholic options must appear on your menu.
"There has been an increase in N/A beverages. I believe that even though someone is not drinking alcohol, they should still have an opportunity to have the experience of receiving a well-crafted refresher," says Tighe. "I think bars shouldn't let a non-alcoholic menu fall by the wayside."
Holter agrees. "There was a day last week where over 10% of total sales were all non-alcoholic cocktails," she says, noting the bar's non-alcoholic cocktails are riffs on old Whistler classics. "We always have the stuff to make them, they're always consistent, and they're definitely a little more different."
Above all, be sure to focus on quality. "We all just want to be making really good drinks," says Holter.
By Ashley Bray
Photos (top to bottom): Shutterstock.com, Juniper and Ivy.