By Elyse Glickman
Travel-inspired cocktails are as old as the American bar scene itself. In recent decades, destination-themed cocktails have turned up in five-star destination hotel bars and lounges around the world, from Singapore to Sydney, from Tokyo to Toronto, and from London to Lima. They are so time-tested that you only have to look as far as your local Tiki bar menu to know journeys in the glass still go the distance.
Furthermore, with the influx of high-profile travel and food television shows, social media, and restaurants introducing the public to an ever-expanding range of global cuisines, the American palate has broadened along with an appetite for exciting, unfamiliar flavors. Even as the hospitality industry continues its slow recovery, this collective wanderlust may be your ticket to higher profits and happy customers.
However, to successfully bring others into the unknown with cocktails as the vehicle, you need to think outside your own professional comfort zone. Bartenders, like colorful travel show hosts and Instagram influencers, can be persuasive guides. While the pandemic has curbed your customers' ability to travel (for now), their appetite for the unfamiliar isn't going anywhere. You now have a choice…prepare your venue for take-off or be stuck on the runway.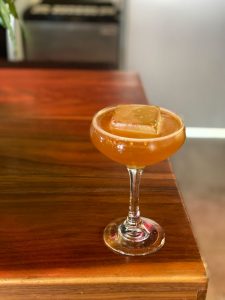 "During the pandemic, consumers have been searching for different spirits and foods online because they had more time to spend learning about what their favorite places had been offering before the shut down," explains Ivan Vasquez, owner of Madre Restaurant and Mezcaleria, which is widely regarded in Los Angeles for its approach to introducing
customers to Oaxacan food. "Even if customers [couldn't] travel, discovering new spirits, foods, and experiences was still exciting for them. At this time, I had to come up with ideas for our menus and bar stock to make our [presence] stronger during the pandemic. This was a good time for us to introduce new things to customers. While I could not travel during this, I could still do research and learn about new products online and the particulars of these products to see if they would do well with the customers."
Ticket to Thrive
"We can learn so much from and about other cultures through how a beverage is prepared and shared, even if travel is still not on the menu," agrees Sanjeev Banga, President of International Business for Radico Khaitan (whose portfolio includes Jaisalmer Indian Craft Gin and Rampur whiskeys). He has observed the precipitous expansion of the whisky category to also include expressions from Japan, Australia, and India along with a tide of specialty vermouths, amaro, and lesser known 'indigenous' spirits like Pox, from Mexico, or traditional Poitín from Ireland just before and during the pandemic.
"Industry experts predict that diners will continue to move away from fancy, white table cloth style experiences in search of more comforting, casual fare," says John Ralph, Chief Operating Executive of Intrepid Spirits, whose Poitín Irish spirit is represented and marketed in the U.S. by The Gallivant Group along with Radico Khaitan's portfolio. "Places that provide an authentic experience, where the consumer leaves feeling good and fulfilled, will thrive. Classic Irish pubs and slightly elevated gastropubs with exciting cocktail menus are especially poised to fill this need. Irish Poitíns like Mad March Hare, with its history of being the spirit of the people, are the perfect complement to this trend. In keeping with this, [customers] will gravitate toward brands with strong stories behind them."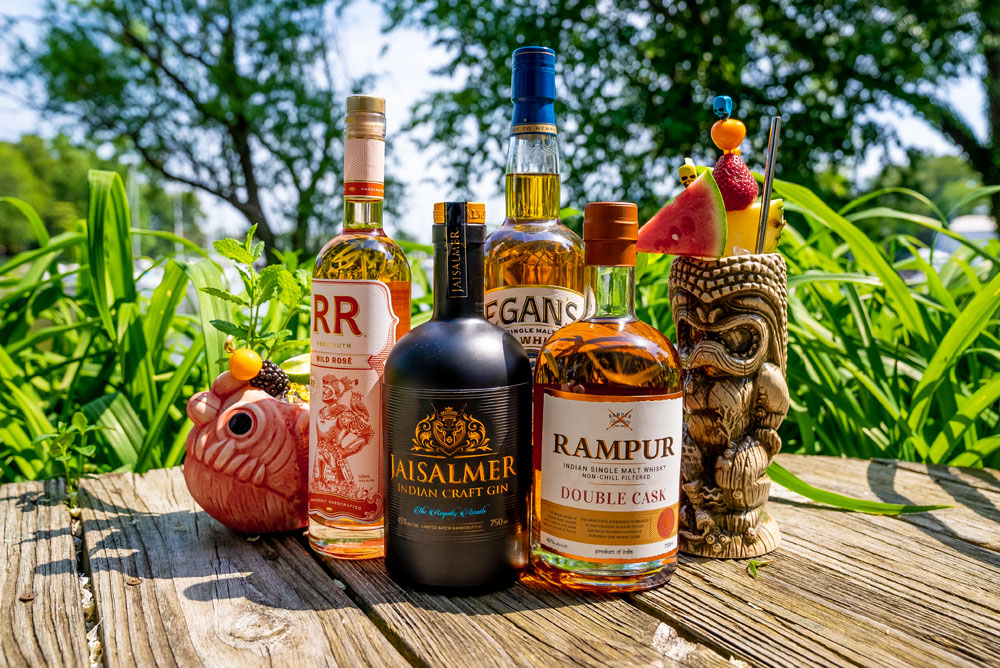 Another thing propelling the new globalism in cocktails is the paradigm shift toward "less is more," which is right in line with the habit of traveling light when on an actual journey.
Matthew Orawski, Senior Beverage Manager of Eataly North America, traces the origins of what's happening now to what was happening in the late 1990s under the direction of Sasha Petraske and his drinks for Milk & Honey in NYC. His influence sparked a movement to take a more gastronomical approach to making cocktails. In Milk & Honey's menu, International flavors were brought out by exotic fruits, herbs, spices, and syrups bartenders found exciting or new. While times have forced people to scale back on ingredients for freshness and safety concerns, this has forced bar pros to be even more creative.
"Sasha's techniques inspired the next generation of bartenders and cocktail bars in the US and around the world," Orawski says. "However, today, the focus is on classic cocktails (Negroni, Martini, Daiquiri, Old Fashioned and Spritz) with fewer, more spirit-based ingredients. While you can still find unique, one-of-a-kind cocktails, the classics have returned. The flavors of the classics themselves are complex, ranging from bitter citrus peel, purple and white flowers (both dried and fresh), dried cloves, nutmeg, vanilla, dried fruits, and nuts."
Kiowa Bryan, veteran mixologist and the national brand manager for Rhum Clement at Spiribam (representing and distributing a range of Caribbean rums), observes that although the public's food curiosity and sense of adventure to be a little bit ahead of their taste in beverages, that gap is closing. This is propelled, in turn, by consumers who took the time during the pandemic to learn how to make cocktails and try out new recipes. Bryan himself adventured outside his own comfort zone during that period.
"People are now more adventurous when it comes to spirits, and really enjoy the experience in the bottle," says the Los Angeles-based Bryan, who also stresses the products in his company's portfolio embody the places where they are crafted. "After being grounded for 18 months, people are quenching their sense of adventure by trying new, authentic flavors and spirits they might not have before. About ten years ago, the average palate wasn't ready for these types of spirits, and our Rhum Clement Blanc was a softer blend that we hoped would appeal to vodka drinkers. We marketed on premise in a cosmo recipe, as the average consumer wasn't ready for high-proof traditional Rhum Agricole as locals enjoyed it in its native Martinique. Today, however, it's a different story."
For his part, Madre's Vasquez is observing a continued growth in popularity of more complex and unusual agave spirits. While he has long used his Madre Restaurant & Mezcalerias as platform to, "preserve the heritage of mezcal and introduce his customers to the sociopolitical narratives around its production," he decided to overhaul the bar program during the pandemic, pruning tequila offerings to achieve a greater focus on the relationship between mezcal and tequila.
"We're only promoting these high-proof blancos because we want people to discover or rediscover that natural connection between tequila and mezcal. Because of the pandemic, I had more time to analyze my market and put thought into where I want Madre's bar program to be in five years."
Flights of Fancy
As restaurateurs like Vasquez have, spirits companies and distributors acknowledge there needs to be a twist and synergy between producers and those responsible for creating stand-out beverage programs. The outcome needs to be keeping increasingly particular bar customers interested.
"Lately, I've seen aged tequilas, Reposados and Añejos, become more approachable in the last couple years with first-time drinkers," says Jonny Whitton, brand specialist and co-founder of El Sativo Tequila. "This success comes from bartenders educating guests on those spirits and branching out to create more aged tequila cocktails. [During the pandemic,] more people had more time to drink tequila and experiment. As bars and restaurants closed down for a period of time are now ready for a fresh new start, lots of bar owners are eager to have something new for their grand opening."
Whitton stresses staff need to continually educate on new products their bars are selling, including facts about the spirit they are drinking and how it differentiates from other products. One strategy the Gallavant Group has taken towards doing this on-premise with its global portfolio of spirits is tweaking the Tiki. In this road show, the brands encourage on-premise accounts to swap the usual rum out in favor of global brown spirits including Egan's Fortitude Irish Whisky, Rampur Indian Single Malt Double Cask, Mad March Hare Poitín, and Jaisalmer Indian Craft Gin.
Introducing Irish whisky fans to Mad March Hare Poitín is intended to take them out of their comfort zone, drawing interest with its back story as Ireland's original spirit, said to date to around the 6th century and crafted by monks. By emphasizing the familiar (similar aromas to Irish whiskey) and the different (an intense flavor profile), customers respond to the call to try something new.
Compass Box founder and whisky-maker John Glaser, meanwhile, uses location to lead imbibers to experience the distinctive local flavor of Edinburgh and Glasglow through his Artist Blend and Glasgow Blend expressions.
Banga acknowledges that five or ten years ago Indian whiskies like Rampur Indian Single Malt were still rarely seen outside of their home markets, and much of it was heavily influenced by the presence of sugar cane distillate. To get customers interested in trying it, the brand has in its favor compelling components (100% Indian barley), origin (a maturation facility located in the foothills of the Himalayas in Uttar Pradesh that's uniquely suited to the aging of malts due to the extreme seasonal shifts in climate), and a distinctive flavor profile (notes of honey, golden plum, even pineapple, bursting with life like an Indian summer).
Back in Los Angeles, Vasquez acknowledges that bartenders and beverage director colleagues have long been pushing for indigenous drinks from Mexico such as pulque (one of the oldest known alcoholic beverages in Mexico) and tepache (which is just fermented pineapple juice).
"Over the last few years, we were seeing a trending of those kinds of ancestral drinks, along with people starting to experiment with them," Vasquez says. "Now that we understand the recipes and concepts of these spirits, we're seeing new seasonal takes on them such as mango tepache as well as zapote, which originated in Oaxaca and is essentially tepache made with guava. As they are becoming more popular as cocktail ingredients, they are not just appearing in Mexican restaurants but other Latin American restaurant bars as well to bring interesting new flavors to their cocktail programs. A few places are offering fresh pulque made on premise, though it will only keep for two days. However, customers are requesting it because they tried it and liked it when they traveled to Mexico City. Oaxacan chocolate is another popular flavor, which is appearing in drinks like cafe de olla and bitters added to cocktails."
While a standard bar rail has always consisted of the major spirits (vodka, gin, rum, whiskey), Orawski has observed an influx of "classic spirits with a twist-"—a slight change of ingredients or added flavors. "While gin has historically been made in England in the 'London Dry' style (where the main ingredient is juniper berries), gins today are made all over the world. At Eataly, we source Italian gins that are infused with Sicilian blood orange or Amalfi lemons, and we often use these infused gins to add a spin on a classic Italian cocktail. While the familiar Negroni is made using equal parts gin, red vermouth, and Campari, we might substitute out the dry gin for Sicilian blood orange gin to add a new flavor profile to refresh the classic."
Gardner Dunn, US Ambassador for the House of Suntory, observes Japanese flavors have had a huge resurgence over the past five to ten years to the point where they're ubiquitous in fine dining and craft cocktail culture and span through different genres of bars and restaurants. And while there will always be a demand for heavy or sweet concoctions, he observes palates are trending towards a lighter or more sophisticated touch.
"Matcha, Yuzu, and even the more savory, umami flavors like wasabi and miso are being utilized widely in cocktails as consumers have become more educated and are open to international flavors and ingredients," Dunn states. "Spirits like Roku gin that are inherently expressive of unique Japanese botanicals like Sakura, Sanshō pepper, and Sencha tea provide those consumers with a unique cocktail experience that instantly transports a customer to Japan. They crave true expressions of 'the real thing' when it comes to global cuisines and beverages."
As Japanese culture is having a moment within the wider cultural landscape, through film, TV, music, food and, of course, the recent 2020 Tokyo Olympics, Dunn says this has increased the demand for authentic representations of Japan's flavors in their culinary experiences. Encouraging a beverage buyer or manager to adopt some or all of the Suntory portfolio (Hibiki and Toki whiskies, Haku vodka and Roku gin) will help bar staff deliver on the customers' expectations.
"It's the job of a bartender to make unfamiliar spirits approachable to the customer, whether through explanation or making simple comparisons," says PJ Wagner, Beverage Director at Guild Row in Chicago. "I want to always find something relatable for the guest to attach to while introducing them to something unfamiliar. Our current "Rebirth" menu pulls inspiration and flavors from cultures around the world. Each cocktail is based on a region's mythology, philosophy, and religion—in tandem with traditional culinary flavors— brought together to create a taste of that place, with an appearance that reinforces the narrative. For example, Somrus directly translates to "Nectar of the Gods" and was consumed by the Gods for everlasting life. Somrus was the perfect ingredient for the theme of this menu, and we are so grateful to continue to introduce it to our patrons."
Getting More Mileage from Low-ABV Recipes
According to Monique ten Kortenaar, Head Distiller of Damrak in the Netherlands, even a new wave of customers seeking out non-alcoholic or low ABV spirits still want the excitement of a cocktail with flavors—particularly Asian—ranging from spicy (hot sauce, peppers, ginger) to jasmine, turmeric (a popular ingredient for its healthy qualities), matcha, basil, pandan and other things, and without a sticky sweet sensibility found in non-ABV drinks of the past. She adds that matcha, amaro, cold brew coffee, kombucha, hard seltzers and gin, which gained popularity in recent years, have broadened options for both the bartender and the customers.
"People want to know what they are drinking," says ten Kortenaar. "You have to get them enthusiastic about new flavors with info about the heritage, terroir, culture, and links to foods behind them. Like our new Damrak VirGin, low-ABV related drinks or non-alcoholic bases are gaining popularity with people who are trying to adjust to a healthier lifestyle after the pandemic."
"Luckily, we see a big trend of mindful drinking receiving a warm welcome in the US," adds Tanya Cohn, the USA & Canada Brand Manager for Damrak, crediting producer Seedlip for pioneering the category of zero-proof spirits and educating trade and consumers the viability low- and no-ABV cocktails.
In San Francisco, the recently opened Red Window is using low-ABV cocktails to introduce local customers to exciting trends happening in Spain and other parts of Europe. As the new venue only had a beer and wine license, Elmer Mejicanos, Red Window's managing partner, decided to apply his experience as a beverage director for many bars, hotels, and casinos, to create a European experience that did not exist in comparable locales.
"This is the first time where I decided to take a beer-and-wine license and flip it on its head to ensure customers would not write Red Window off simply as a beer bar or wine bar," says Mejicanos. "We wanted it to be a cocktail bar with the distinguishing point that everything behind the bar is low proof–European apertivos, sherries, vermouths, and bitters. The prospect was exciting for me as it presented me with a challenge of doing more with fewer products. While we can't do the classic cocktails as we are not full bar, we're starting with cocktail styles as inspirations and building from there with these products from Spain, Italy, and elsewhere, and our Sherry Cobbler, Shot in the Dark, sangria, and spritz cocktails reflect this."
Flavor(s) of the Year
"The shutdown in 2020 had us focusing exclusively on the familiar for our to-go cocktails," says Amanda Arebalo, Beverage Director of Messhall in Los Angeles, who now sees more shift since the re-openings of restaurants this past summer. "While the backbone of Messhall's house drinks will always reflect a range of spirits and formats, we find that the demand for the back bar is trending to Japan and Mexico mostly.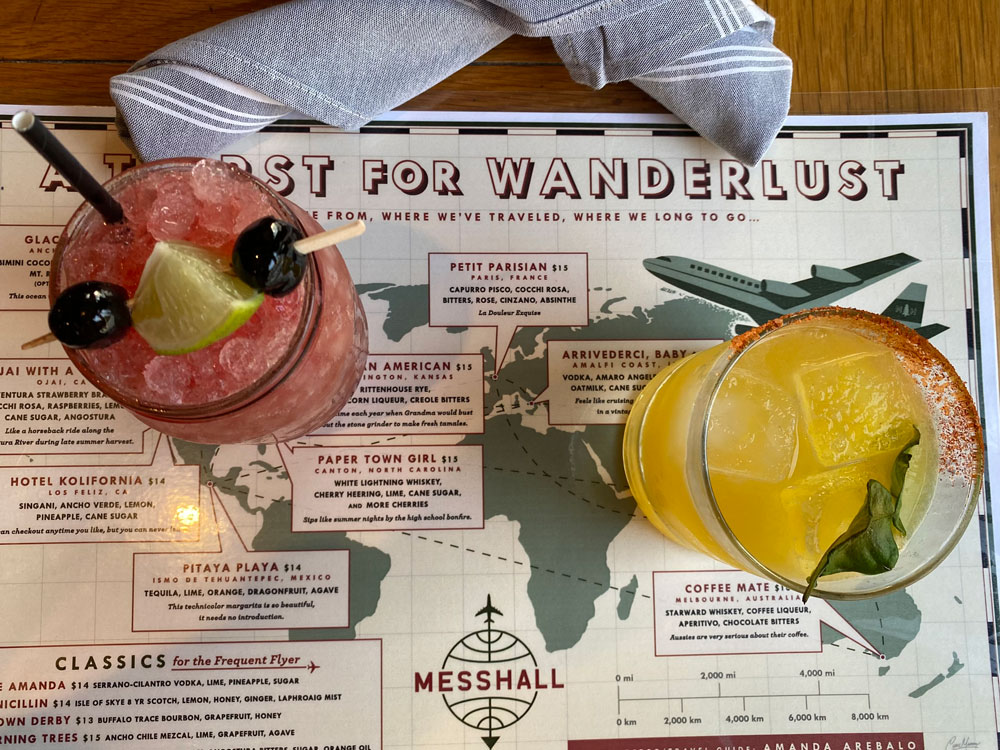 "Without the ability to hand-sell, it was all about classics and familiar ingredients," continues Arebalo. "Since reopening, it's been amazing to see customers excited to ask about unfamiliar ingredients and try new things, and we are really happy to cater to that desire. Our latest menu is laid out on a map of the world to set the tone that we want to help our guests explore. Once 'exotic' flavors are taking their rightful place in the norm, as even non-adventurous eaters recognize ingredients like lemongrass, yuzu, and pitaya thanks to the popular growth of Vietnamese, Thai, and health food trends."
While there continues to be a lot of talk about Mezcal's pungent, smoky, and complex flavors and the continued growth in popularity of pan-Asian flavors among bartenders and buyers, flavor trends are, literally, all over the map…as depicted on Messhall's playful cocktail menu. Many argue that unlike a decade ago, there's no dominant trend people are gravitating to.
Chetan Gangan, mixologist for modern Indian restaurant ROOH (with locations in San Francisco and Palo Alto) would agree, spinning a cocktail list whose flavor profiles are inspired by Ayurveda but also treating the recipe creation process as a, "centrifuge of all the modern techniques" from the West.
"Everything has Indian flavor or Indian ingredient attached to it," Gangan says of his cocktail creations for ROOH. "We use ginger, which brings out the flavors of other Indian spices, and we also use masalas (mixed spices) inside of our drink recipes such as the Rasam Mary. While we are inspired by classic cocktail recipes, we're making something new with Indian elements that result in slightly different flavors that will excite customers who want something new, even when they lean towards ordering things they're familiar with."
"Asian foods and cuisines are on a massive rise in America," concurs Lisa Leventhal, National Brand Ambassador for Somrus Cream Liqueurs, who agrees that the many expressions of coffee and tea flavors are gaining traction in the cocktail world. "Customers want more than just sustenance when they dine out. They want to be transported via new dining experiences. Adding familiar flavors like coffee and tea, but in a whole new light, allows a bar to expand its cocktail lexicon and create one-of-a kind experiences that deliver something special."
Leventhal says spirits like Somrus's portfolio offers bartenders at smaller venues a shortcut to more sophisticated drinks. For example, as Somrus Chai is comprised of green cardamom, saffron, pistachio, almond, and rose. If a bartender had to create all the components of Somrus Chai, including rum and cream, it would take so much research, development, and prep time to create.
Dr. Micaela Pallini, president & CEO of Pallini (which produces Pallini Limoncello), says that in Western Europe, bar customers are looking for natural flavors and are especially keen on those flavors that also have a healthy hint (such as ginger, which she notices is still very trendy). "This trend has moved from food to drinks, and is now influencing also the spirit industry. That's why we put a lot of effort into eliminating any artificial ingredients in Pallini liqueurs. We see a lot of floral flavors on the menus becoming staples – elderflower, rose, lavender. This is also driven by the great interest toward gin internationally, and especially the botanical gins that are often prepared by infusion with lavender, rosemary, jasmine in addition to citric flavors such as bergamot."
El Sativo's Whitton, meanwhile, has observed that use of hot peppers and spices is still on the rise. "I would say the Tajin seasoning is a flavor that is trending," he says. "I see it being used more and more in cocktails as a way to bring a little tang & spice to the classic Margarita and Paloma. It's a simple chili/lime/salt flavor, but it's so good! Another global flavor that's been on trend for a long time, and still is, would be vanilla."
Guillaume Lamy, Vice President/Americas for Maison Ferrand, notes that while certain flavor profiles are unquestionably timeless, savvier customers are looking for better defined or higher-intensity versions of those flavors along with greater authenticity through more carefully selected ingredients and the production process. While the company's Ferrand Dry Curaçao, for example, reflects the staying power of orange and other citrus flavors, he finds its multi-layered palate and aroma achieved with natural ingredients that underscores the ingredients' place of origin. Similarly, the French-made Mathilde Liqueurs not only capture different fruits (Cassis, Framboise, Peche and Poire) as they have been enjoyed by generations of French imbibers, but are being adopted as bar staples because stateside customers are drawn more to the quality of a flavor than the novelty of it.
"Another interesting Maison Ferrand spirit we initially did not think could become a bar staple is our Plantation Stiggins' Fancy Pineapple Rum, that puts many different flavors of the Caribbean into one bottle," continues Lamy. "It is an artisanal infusion of Victoria pineapples in a blend of aged rums from Jamaica, Trinidad, and Barbados, resulting in a tangy pineapple finish making it a go-to ingredient for creative bartenders. While consumers are not as familiar with this rum as those from bigger brands, their incredible thirst for knowledge about spirits from different places parallels makes this moment a great time to introduce something new to them."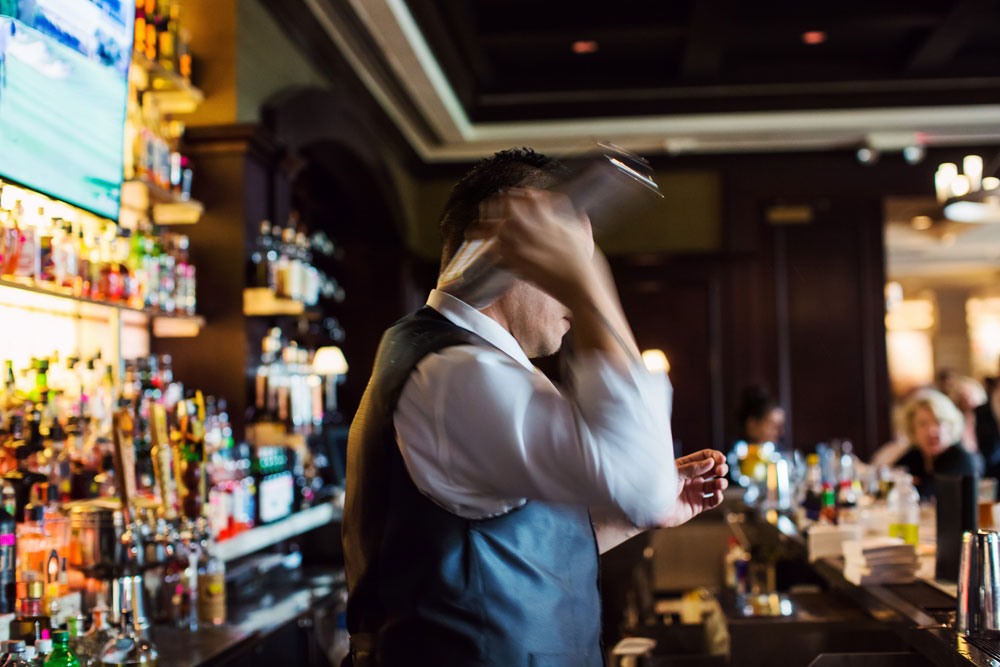 While citrus-forward cocktails and sweeter-style drinks are still commanding placement on drink menus, Intrepid Spirits' Ralph argues that consumers are increasingly experimenting with herbaceous and dry flavors, such as ginger beer and coffee.
"This global shift in palate is in part why we became one of the first companies to commercially produce Irish Poitín," Ralph explains. "In fact, two of our signature serves, the Irish Mule and the Belfast Coffee, are made with ginger beer and cold brew coffee, respectively. The fact that Poitín also comes accompanied by one of the most interesting histories in the spirits world makes it even more poised to appeal to the modern-day drinker who values authenticity above all."
Even with a shift towards savory and spicy flavors, there's always room for dessert according to Ignacio Llaneza, Vice President Brand & Trade Marketing at Disaronno International.
"We have been seeing more trends in cream and coffee flavors being used in cocktails both internationally as well as in the U.S.," he says. "For Disaronno's first ever line extension, we launched Disaronno Velvet in April 2020, a cream-based liqueur combining the classic Amaretto flavor profile and the richness of a velvety cream. In addition, this past February, we relaunched Tia Maria Cold Brew Coffee Liqueur (made with 100% Arabica Coffee) with new packaging and launched Tia Maria Matcha in May (made with natural Japanese green matcha tea extract). The green matcha tea extract provides a natural caffeine and floral twist on the creamy liqueur. With Tia Maria Matcha, we are bringing our consumers a truly unique product while infusing excitement into the brand."
Travel Planning Tips
Another time-tested rule that bartenders and managers should borrow from smart travelers is to ask for directions from those who are more familiar with the territory.
"Messaging is the hardest part, because you need to be able to communicate something complex in a fun and simple way," affirms Lamy. "It takes a lot of talent to do that well. You must keep it interesting without putting anyone to sleep, just like teaching philosophy in high school. You must be able to show the depth of a product in an entertaining way. If you can get that done, then you will create a following on your line of product, and the launch of new ones will generate excitement."
Pallini stresses that it is extremely important for spirits brands and producers to share with accounts (and, by extension, customers) as much information as they have on the products and the correct ways to use it. She reasons that as people are spending more time learning about food and drinks, the pandemic has showed the industry how much customers want to learn and how much they have already learned. For this reason, the brand has stepped up its investment in communication and social media.
"I would say the messaging is very important in order to get customers to try new flavors they may be unfamiliar with in drinks, and also helps your product stand out from your competitors," continues Disaronno International's Llaneza. "For instance, back in January we launched a cross-promotion cocktail with Jack Daniel's, called 'Velvet Fire' that combines two parts Disaronno Velvet and one part Jack Daniel's Tennessee Fire. With exciting growth we saw in both the flavored whiskey and cream liqueur categories, we positioned Velvet Fire as where the Italian elegance of Disaronno meets American whiskey heritage with Jack Daniel's. Overall, this drink makes for a very unique tasting experience that will intrigue many palates of spirits and cocktail lovers."
While an exciting brand story has always been key to succeed, in today's 'new normal,' consumers value a good story more than ever, according to Cohn. "There's demand for brands to show good citizenship. 81% of millennials say they want to support brands with commitment to charities, which I wholeheartedly support being a millennial myself. Damrak is a member of 1% for the planet community. We are committed to donating 1% of sales to environmental causes every year. Now we are seeing more and more nonalcoholic spirits in craft cocktail bars. Hopefully it's only a matter of time until every bar and restaurant stocks one. With the introduction of Damrak VirGin last year, we also put a lot of effort into recipe development to show the extent of possibilities with zero-proof cocktails.
Rampur, meanwhile, integrates the popularity of producers using finishing casks to set brands apart as well as distinguish products within a line or portfolio. "We have seen a few years aging in sherry or wine casks move from something many whiskey drinkers might have once viewed with skepticism, to an exciting and hotly anticipated choice made by the master distiller," says Banga. "At the Rampur Distillery, we use the industry standard ex-bourbon barrels, of course, but also have had glorious results with an Oloroso Sherry finish in our recent Rampur Double Cask expression. Our newest release, Rampur Asava, in keeping with our commitment to Indian products and flavors, is the first single malt to be finished in 100% Indian Cabernet Sauvignon barrels."
"Part of our messaging at Eataly "Eat, Shop and Learn." says Orawski. We are constantly introducing new flavors to people in all that we do: food, wine, cocktails, recipes and more! At Eataly, sharing our knowledge of Italian food and culture is who we are. To represent varieties from all over Italy, we source regional ingredients, food, and wine and teach our customers how and why they are different. Every day, we are lucky enough to introduce our North American customers to items that they may have not otherwise discovered.