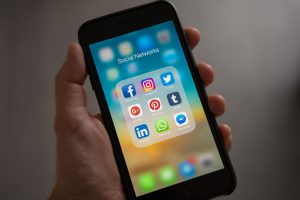 For small businesses struggling to get started sharing their brand through social media, or who might need to dust off their digital doorway, Ripl is offering a few simple strategies for managing social profiles.
Ripl Inc. is a software company empowering hundreds of thousands of businesses to succeed on social media without the need for specialized staff or high costs. Ripl helps small business owners make the most of their time by both elevating the quality of and simplifying the execution of their social media efforts to help them drive more business for what amounts to the cost of a take-out lunch once a month.
Clay McDaniel, CEO of Ripl, offers four key pieces of advice for any small restaurant owner to quickly implement online:
1. Consider focusing on a "hero" social platform
If you feel like you're spread too thin trying to manage all of your social channels, see if one is performing better than the others and focus your energies there. Some channels don't make as much sense for certain types of businesses. Visual platforms like Instagram are fantastic for the restaurant industry—more so than say, Twitter, which can be beneficial for sharing news and managing customer service but doesn't easily share the visual nature of a restaurant.
2. Post-COVID Customers are craving an experience
One thing we know for certain, people are craving experiences and interaction right now. Instagram and Facebook, in particular, offer you the chance to showcase and promote how it will feel to be back in your restaurant. Share images of amazing food, crop images to show a full restaurant and smiling faces, post a video of music playing and the kitchen staff prepping food for the night. In short, bring the experience a customer would receive in your restaurant to life. It costs nothing but effort.
3. Make it as easy as possible for people to know what is happening with your restaurant
Check your information online at least once a month to make sure you're always advertising the correct information to customers. Updating your contact information, hours, and any other important information that's listed on social media is a great way to always stay in constant communication with customers.
4. Create social media content to get the word out about your reopening
As you approach the reopening of your business and the various stages of COVID-19 restrictions in your area, it's a smart idea to update your customers and followers every time you make a change.
Looking for more social media advice and tips? Check out the Ripl Blog.