As the COVID-19 crisis continues on and we start to see the end of a very long winter, bars/restaurants are starting to get some relief in the form of funds and reduced regulations.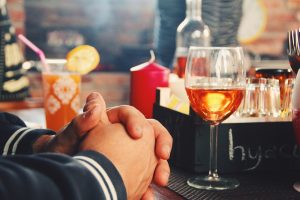 Here are some updates on what's going on in the industry.
Indoor Dining
After being severely restricted or shut down completely in many major cities over the winter, indoor dining is slowly starting to reopen.
In the wake of New York City reopening indoor dining at 35% capacity on February 12, today, Governor Andrew Cuomo announced that restaurants can increase indoor dining capacity to 35% starting Friday, February 26.
Other big cities have also begun loosening regulations, like Chicago, which increased indoor dining capacity from 25% to 40% on February 16.
PPP Loans
In an effort to level the playing field, President Biden announced today that he will restrict applicants of PPP Loans to small businesses with 20 employees or less. The restriction will last for two weeks, starting on Wednesday.
To-Go Cocktails
To-go cocktails continue to be a lifeline for many bars/restaurants, and they don't look to be going away any time soon as more and more states file legislation to extend the policy or make it permanent.
In Florida, legislation to make to-go cocktails permanent is currently winding its way through the state's house and senate.
In West Virginia, one of the few states in the country without to-go cocktail legislation in any form, West Virginia State Senator Ryan Weld introduced legislation (SB 347) to allow cocktails to-go.
"West Virginia hospitality businesses have struggled to cope with the harsh economic impacts of COVID-19, and their path to economic recovery will last long beyond the end of the pandemic," said David Wojnar, DISCUS Senior Vice President and Head of State Public Policy. "Cocktails to-go measures have proven to be a critical lifeline for devastated restaurants and bars across the U.S., and it's well past time West Virginia businesses were given the same opportunity. Cocktails to-go provides local bars and restaurants with a sustained source of much-needed revenue as they get back on their feet. We applaud Senator Weld for taking action to support hospitality businesses and look forward to seeing this bill move through the legislature."
In Virginia, the legislature passed a bill to allow cocktails to-go from until July 1, 2022. It now heads to the Governor's desk to be signed into law.
Federal Relief Bill
A new stimulus package from President Joe Biden to the tune of $1.9 trillion is set for a full House vote later this week. It is expected to pass and then move on to the Senate for a vote.
The RESTAURANTS Act is currently included in the stimulus package, which would provide $25 billion in relief to restaurants. The funds would provide grants of up to $10 million for restaurant groups with fewer than 20 locations and up to $5 million dollars for individual restaurants.
"The reintroduction of the RESTAURANTS Act brings a glimmer of hope to hospitality businesses under severe financial duress from the pandemic," said Distilled Spirits Council President & CEO Chris Swonger. "The toll on restaurants, bars and craft distilleries has been devastating and the hospitality industry has a long road ahead toward economic recovery. The $120 billion in grants provided through this legislation will accelerate their revitalization by providing the critical funding needed to stabilize their businesses and plan for a more promising future. We urge Congress to include the RESTAURANTS Act in the next COVID-19 relief package and move swiftly to get these businesses the aid they desperately need."