Tia Maria, the world's most authentic coffee liqueur, announces a new bottle design alongside the launch of their ready-to-drink cocktail, the Iced Coffee Frappé.
When opening and pouring Tia Maria a strong aroma of coffee emanates on the nose and expands with light notes of chocolate and pipe tobacco. Sweet and soft at first, Tia Maria evolves with harmony to cleanse the palate thanks to the fresh acidity found in 100% Arabica coffee beans. Deep flavors of coffee and chocolate come forward and are balanced by notes of cacao, dried fruit, and vanilla. Tia Maria is 26.5% ABV.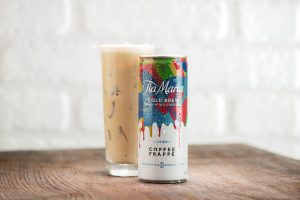 Since its launch in 1950, Tia Maria has been a favorite for coffee liqueurs lovers around the world and was used in the first Espresso Martini recipe, created in London in 1983. Today, the bottle label clearly displays what makes Tia Maria unique to consumers – the Cold Brew method and its ingredients of 100% Arabica coffee beans and Madagascar vanilla.
"We aim to highlight the cold brew method in Tia Maria Cold Brew Coffee Liqueur and the Tia Maria Iced Coffee Frappé. In addition to exciting growth in the premium liqueurs category, we see that cold brew continues to grain traction, particularly among millennials. Our launch comes at an ideal time for a younger audience that looks for innovation in iconic brands," said Ignacio Llaneza, Vice President of Brand & Trade Marketing for Disaronno International USA.
The coffee and cocktail trends have continued to gain momentum and at-home cocktail is currently at an all-time high. The classic cocktails championed by Tia Maria are simple for consumers to make – often three steps or less – and made with ingredients commonly found at home. Tia Maria can be enjoyed as an Espresso Martini, White Russian, when combined with tonic in a Tia Tonic, in a classic Irish Coffee cocktail, and in a neat pour over ice.
Tia Maria's new ready-to-drink cocktail, the Iced Coffee Frappé, features a cold brew method, nitro technology at 4% ABV. Bringing to life Tia Maria's one of a kind personality, the new, bold packaging has been created in collaboration with famed street artist, Karski, from the Netherlands.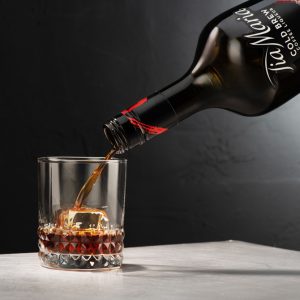 In the last few years, RTDs have evolved to higher quality, entering the premiumization trend. The U.S. is currently the biggest RTD market in the world, and the IWSR has predicted an expected growth of 35.5% in the next 4 years, surpassing the size in volume of all other spirits categories.
Tia Maria Cold Brew Coffee Liqueur, which features a 750ml bottle, is available nationwide with a suggested retail price of $27.99. The Tia Maria Iced Coffee Frappé cocktail is available nationwide in 200ml 4-packs at a suggested retail price of $9.99. A single 200ml can is available for a suggested retail price of $2.30.