Wake up and smell the coffee this August for National Coffee Month! To commemorate the month-long celebration, Ketel One Vodka, Zacapa Rum, BACARDÍ, and Sweet Liberty are all providing boozy twists on java. Add some of the favorite coffee cocktail recipes below to your bar's cocktail menu for the perfect caffeine kick.
Cuatro Cafecito
Ingredients: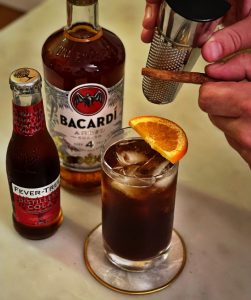 1.5 oz BACARDÍ Añejo Cuatro
0.75 oz Cold Brew
0.25 oz Vanilla Syrup
3.5 oz Fever-Tree Distillers Cola
Orange slice and freshly grated cinnamon as a garnish
Directions:
Build all ingredients into a Collins glass filled with ice. Give a quick stir to incorporate and garnish with an orange slice and freshly grated cinnamon.
Ketel One Marvelous Espresso Cocktail
Ingredients:
1.5 oz Ketel One Vodka
1 oz (Locally Sourced) Espresso
3/4 oz Coffee Liqueur
1/8 oz Simple Syrup
Directions:
Shake all ingredients with ice and fine strain into chilled glass. Garnish with three coffee beans.
Zacapa Espresso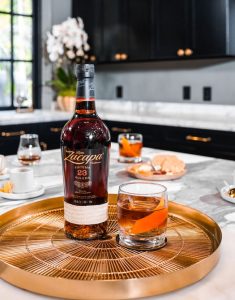 Ingredients:
1.5 oz Zacapa 23 Rum
1.5 oz Espresso Coffee
0.25 oz Simple Syrup
Orange peel
Directions:
Combine all the ingredients in the shaker and shake hard. Serve a rocks glass
with large ice and orange peel.
Sweet Liberty's Espresso Martini 2020
Ingredients: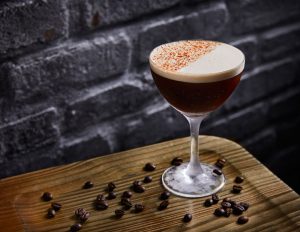 1.5 oz. Grey Goose
½ oz. Aberfeldy Scotch
¼ oz. Amaro
¼ oz. Drambuie
½ oz honey
½ oz espresso coffee
Pinch of cayenne pepper in shaker
Directions:
Combine all ingredients then shake and strain into a coupe glass, finish off with a cayenne pepper garnish across half glass.
Photo credit: Michael Pisarri. Recipe: Sweet Liberty's Beverage Director Naren Young.