Ingredients: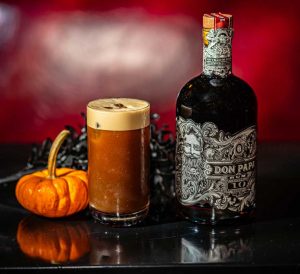 1 1/2 oz Don Papa 10yo Rum
1/4 oz cold brew liquor
1/4 oz muscovado syrup (2:1 muscovado : coconut water)
Stout beer
Directions:
Combine all ingredients with ice and shake vigorously. Strain into a tall glass over ice and fill with stout beer. Garnish with a fine dusting of bitter cocoa powder.
Recipe and photo courtesy of Don Papa Rum.