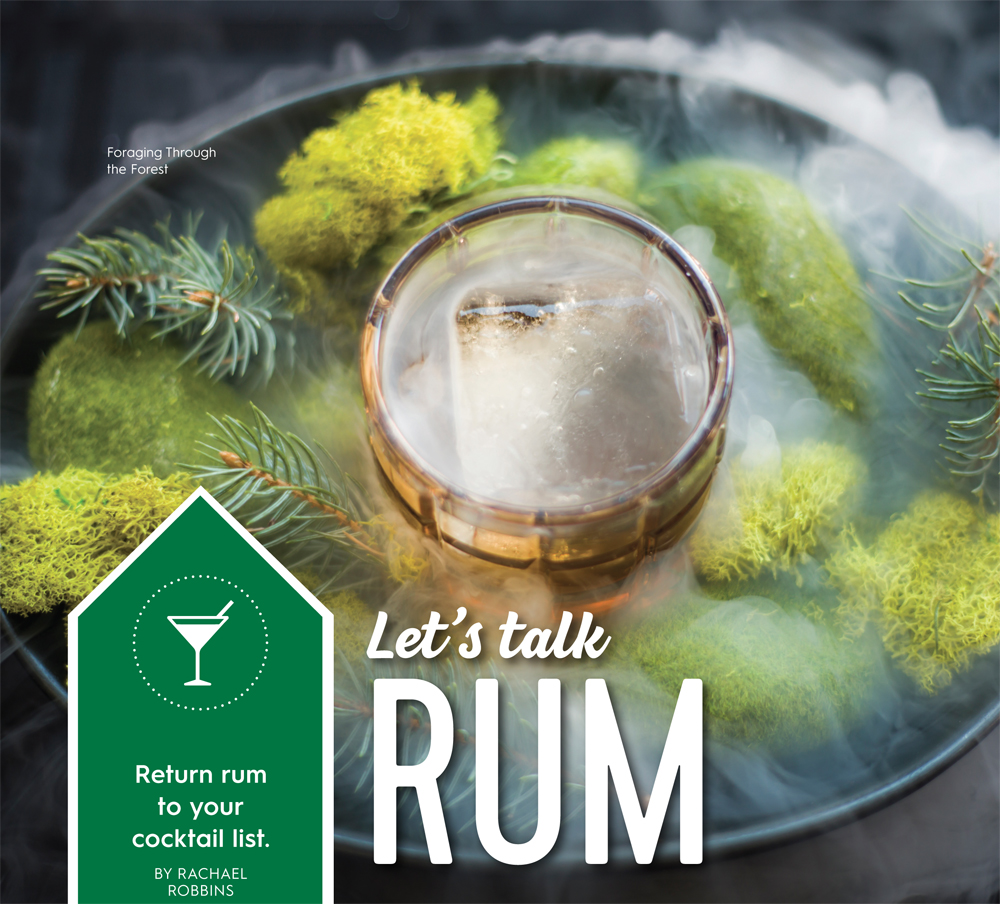 W
ikipedia defines rum as "a distilled alcoholic drink made from sugarcane byproducts, such as molasses, or directly from sugarcane juice, by a process of fermentation and distillation. The distillate, a clear liquid, is then usually aged in oak barrels."
Most people define rum as, "that stuff I drank continuously on spring break, at the beach bar, in some kind of sugary-sweet artificially tasting frozen cocktail."
I define rum as, "an extremely versatile booze that comes in all sorts of amazing variations and is unfortunately virtually absent from most mixology-forward cocktail lists. It's one of my favorite spirits."
To ensure that after reading this article you'll love rum as much as I do, I enlisted my mixology mentor, Raymond Keane, to help (he currently heads up the beverage program at Kitchen Step in Jersey City). Whe n I was a bartender, he was a mixologist. I graduated to mixology, and Ray became a Sensory Tour guide. In other words, when I was mastering simple syrup, Ray was driving around with a tank of liquid nitrogen strapped in his passenger's seat! We will take on two different types of rum and present a cocktail in our personal styles: his, over-the-top molecular mixology, and mine, repeatable-with-a-twist.
The majority of rums are produced in the Caribbean and Latin America, but I thought it'd be fun to feature two rums made in the good ol' USA. In fact, they both come from just blocks away from each other in downtown Los Angeles!
Greenbar Distillery
First stop: Greenbar Distillery. I had the pleasure of speaking to Greenbar's Master Distiller Melkon Khosrovian about his delicious, unique, organic Crusoe Spiced Rum. "We loved rum made directly from fresh sugar cane, but it's not a strong finish," he explains. "We loved the sweet finish of molasses rums, but found them a bit funky. Our rum is a marriage of both traditional and agricole."
Not wanting to be stuck behind the bar at family parties, he created a rum with such complex, balanced flavor, that it needs very few ingredients added to make a memorable drink. It's "not complicated, not stuffy, just simple and good."
To accomplish this, they employ a technique called refraction distilling that allows them to essentially extract "the heart," which is the best of the batch. According to Melkon, "[it] tastes like sugar and smells like flowers and fruit." Melkon is proud to say, "we are small, but we are America's largest distillery that uses actual food as flavoring. We are one of the only ones in America that does this."
Besides having a portfolio of fantastic spirits, Greenbar is sustainable and philanthropic. One of their projects to give back involves serving 50-75,000 burritos to the homeless each year!
Ray immediately picked up on the white wine yeast Greenbar uses to ferment. He told me, "the crispness of white wine led my mind to apples. As luck would have it, Bar Keep Apple Bitters are also made by Greenbar! The rum's spices are reminiscent of the holidays, and since pine is this season's "it" flavor, it made sense to add that. I know Melkon is a fan of two to three ingredient cocktails, so I kept it simple by doing a play on an Old Fashioned called Foraging Through the Forest.
Both Ray and I have been obsessed with The Porn Star Martini, a drink created by Douglas Ankrah at the Townhouse Bar in London in 2002. Traditionally made with vanilla vodka, I decided to make it very close to the original recipe, but with Crusoe Spiced Rum instead. The rum's California orange zest, festive spices, and vanilla bean paired perfectly with the tart passionfruit cocktail base. In addition, it added scrumptious layers to an already yummy drink.
Lost Spirits Distillery
This next Californian rum really needs it's own book because I can't begin to cover all the insanely interesting and curious goings-on at Lost Spirits Distillery.
Before I even talk about their rum, I have to mention the actual distillery. Forbes magazine said, "Forget the Hollywood studios. Lost Spirits is the best tour in LA." Lost Spirits is literally an award-winning theme park, which totally makes sense because it's co-helmed by Bryan Davis, who graduated from UC Davis with a degree in amusement park engineering. Co-captaining this magical establishment is Joanne Haruta, and together with a small team, they have invented a new way to scientifically age liquor without it ever seeing the inside of a barrel. In just one day, they create rum that has a nearly identically chemical signature to a 32-year-old Demerara rum.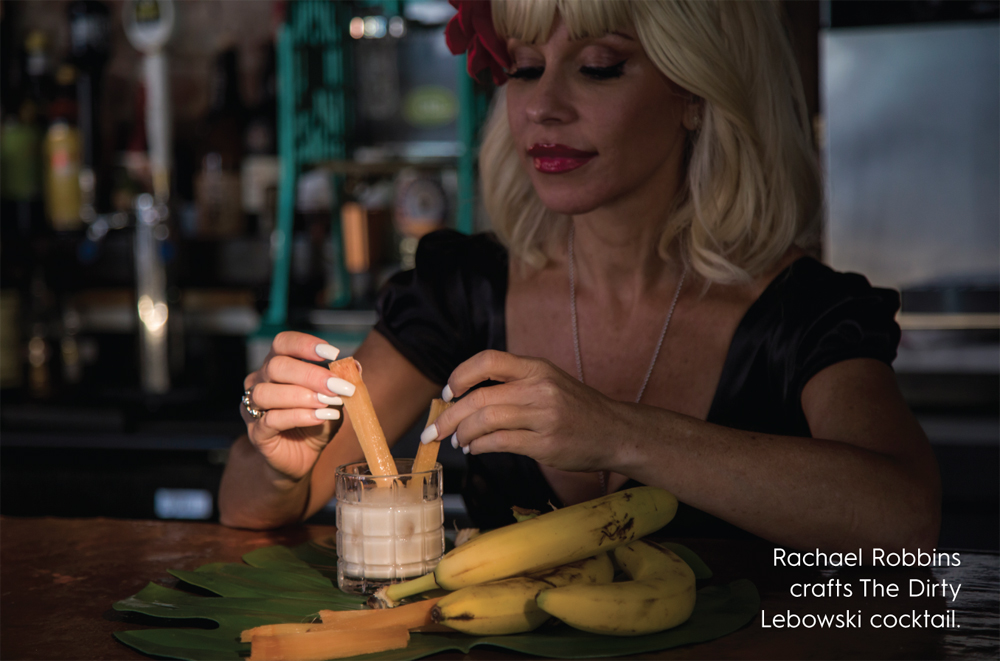 ---

I was already smitten with their critically acclaimed Navy Style Rum. It's super smooth and full of flavors (like burnt marshmallow, vanilla bean, and ripe banana). As a mixologist, it pains me to say this, but my favorite way to enjoy Lost Spirits is straight. So when I heard Lost Spirits was releasing a Jamaican-style rum, I was excited to talk to Bryan about it. Actually, just getting a chance to talk to Bryan in itself is pretty flipping exciting because the guy gives TED Talks!
After chatting about his current pet projects like creating a slivovitz worthy of Bram Stoker, and a still with a slide and a ball pit, we found that we both shared an appreciation of dunder and muck pits. Outside of the US, these ancient yeast-rich pits are part of the rum-making process. Filled with biodegradable matter and the leftovers from the fermentation stage, these decaying pits add a flavor to rum that cannot be duplicated.
First, Bryan travelled deep into the Jamaican mountains and brought three different rums back to LA. Then, he blended and aged the mix in their futuristic still. The result is Lost Spirits Jamaica, a dark, wonderfully funky rum with classic notes of tobacco, toffee, and overripe bananas.
When I created my cocktail, I used ingredients reminiscent of the good aromas reportedly emitted from a dunder pit, and the notes I tasted in the rum. My goal was to make a funky riff on a White Russian, and I called it The Dirty Lebowski.
Inspired by the racy and somewhat crude tales of dunder, Ray decided to use Lost Spirits to make his version of The Pornstar Martini called The Panty Dropper. "I deconstructed this classic drink by isolating each ingredient and changed the physical makeup by either freezing it with liquid nitrogen, carbonating it, or creating a lecithin-based foam."
I'm not going to try and include the directions for how he created The Panty Dropper. Similarly I can't explain Lost Spirits' esoteric aging system. Or how Greenbar finds the time to distribute 75,000 burritos to the homeless. But I can tell you this: the cocktail tasted as good as it looked and both distilleries produce exceptional, noteworthy rums. So whether you're into molecular mixology, or enjoy a simple, memorable cocktail, grab a bottle of Lost Spirits and Greenbar, then delight your customers by adding some surprising rum cocktails to your menu!
---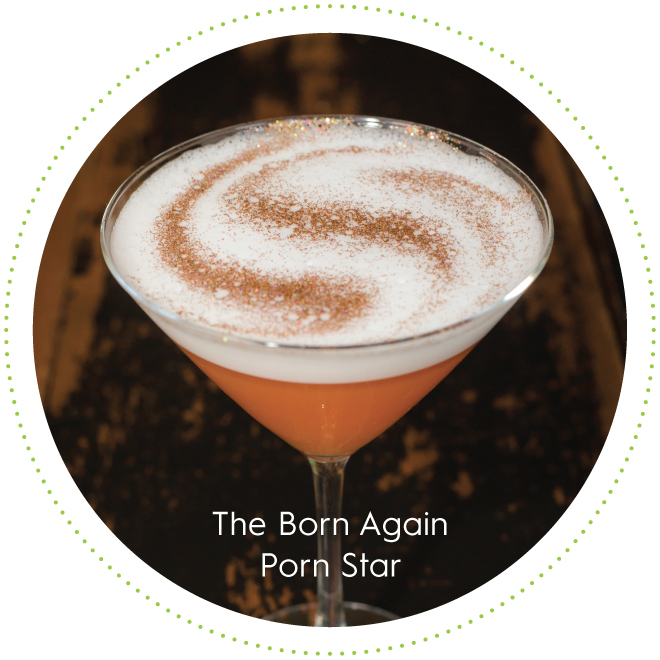 Rachael Robbins owns Chickologist, a cocktail consulting company. Her main objective is to infiltrate "the boy's club of mixology" and show the world that chicks can mix a mean drink too. She's tended bar in NYC, Miami, LA, & NJ for 20 years. She opened a speakeasy in Jersey City and began creating innovative cocktails. She has worked as a brand ambassador for major liquor brands. Reach her at chickologist.com or @chickologist. Find Chris Capaci at @capacityimages or capacityimages.com. Raymond Keane can be reached at @raymondkeane1.
---
Want to stay up to date between issues? Subscribe to our newsletter.