The hospitality industry started off 2021 with a continued focus on COVID-19 recovery efforts. However, technology, new recipe ideas, and diversity and racial equity were also topics the industry was interested in.
We've compiled a list of our 12 top stories from the month below. Did you miss any of these? Catch up before we start the new month!
In the lead up to its 10 year anniversary, Speed Rack announced its mentorship initiative, Speed Rack Advisory Squad. Speed Rack Advisory Squad is a global mentorship program for womxn, by womxn, designed to equip the next generation of bartending and spirits professionals with the tools they need to meet and exceed personal career goals while shattering glass ceilings in their wake.
Many of your customers got started on their New Year's resolutions by participating in Dry January, and we compiled a group of mocktail recipes to help you help them get the New Year started off on the right foot.
Also on the list of New Year's resolutions was to tackle debt. The USBG National Charity Foundation dedicated its first Instagram Live update of the New Year to providing tips for how to manage and reduce debt in 2021.
In response to COVID-19 and its impact on the hospitality industry, Women of the Vine & Spirits announced the launch of Badass Bartender™. This first-of-its-kind community aims to fill a void for female bartenders to unite, be empowered, support one another, explore career opportunities and network.
With the rise in online ordering and transactions, it's more important than ever to make sure your bar is protected. Here, Society Insurance put together a brief guide to help you safeguard your bar against cyber attacks and what to do if one happens to you.
Looking ahead to next month, Focus on Health announced "Fill in the Gaps," a dedicated initiative for Black History Month spotlighting the history, hardships, and accomplishments of the African American community.
Andi Simon, Ph.D., author of Rethink: Smashing the Myths of Women in Business and a corporate anthropologist and founder of Simon Associates Management Consultant, lays out ways to make your bar more inclusive.
It increasingly looks like cocktails to-go are here to stay. Thirteen states recently filed bills to extend or make permanent cocktails to-go, and many more are expected to follow to boost restaurants and bars on the brink of closing, according to the Hospitality Recovery Coalition.
Ghost Bar, an online cocktail bar that offers convenient and fairly-priced cocktails for stay-at-home New Yorkers' mixed-drink needs, launched in Manhattan on January 15, 2021. It is delivering freshly made crafted cocktails during an era of social distancing and lockdown.
National Peanut Butter Day was January 24, and to help your bar celebrate, Skrewball Peanut Butter Whiskey put together a collection of cocktail and food recipes focused on their peanut butter whiskey.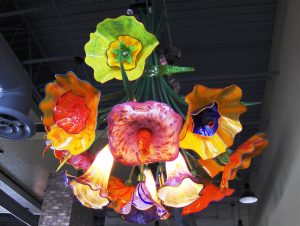 Glass art is one of the best ways to update your bar's aesthetic. Newt Grover, a professional glass artist and owner of Newt Glass in Scottsdale, Arizona, shares tips on choosing a glass artist for your establishment.
A great lead in to February and THAT Big Game, we've compiled recipes to make sure your game-day menu scores a touchdown.