Focus on Health is pleased to announce "Fill in the Gaps," a dedicated initiative for Black History Month spotlighting the history, hardships, and accomplishments of the African American community.
Fill in the Gaps, underwritten by The Blend by Beam Suntory, will offer virtual programming geared towards the bartending and hospitality communities with content spanning panel discussions, donation-based classes, a weekly book club, and a writing workshop and open forum session on body image.
Focus on Health was co-founded by Lauren Paylor, a celebrated African American bartender, social justice advocate, and former health care professional. When developing Fill in the Gaps, Paylor shared, "There is a great opportunity to fill in the dots, connect the
lines, and provide an accurate description of our history. There is little value in knowing our history if it is incomplete and narrated in an inauthentic way. Your voice has value, just like currency, and collectively telling our stories will play a vital role in changing the narrative."
Fill in the Gaps will address a new theme in raw, meaningful ways in its programming each week:
Week 1: A Look At Our Past (The Problem)
Week 2: Fighting For Our Table (The Solution)
Week 3: A Look At The Present (Present)
Week 4: Planning For The Future (Future)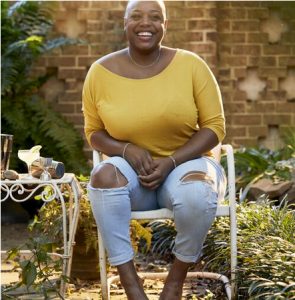 For Fill in the Gaps' virtual classes, Paylor partnered with Speed Rack Academy, a digital series co-founded by Ivy Mix and Lynnette Marrero of Speed Rack, spotlighting the organization's past competitors via donation-based Zoom classes for a cause. For Fill in
the Gaps, past competitors Ella Louise Bailey, Mimi Evans, Alisha Kaye Neverson, Kapri Robinson, and J'Nai Williams will each teach a curated class. Topics range from the History of Black Mixology to Black Culture and its influence on cocktails. All of the classes are free to attend but those who can donate are encouraged to do so as all proceeds will directly benefit The Pink Agenda, a breast cancer non-profit that directs its efforts towards exploring how breast cancer affects the BIPOC community. The program is underwritten by The Blend to ensure the bartenders are compensated for their time, talent, and contributions.
View the full schedule of classes and register to attend.
Each week, Fill in the Gaps will also host a panel featuring leading industry experts:
WEEK 1, February 5th at 7PM EST: Borrowed Black Hands – The Contributions Of The Black Community That Are Often Untold- Tiffanie Barriere, Lynn House, Cha McCoy, Duane Sylvestre
WEEK 2: February 8th at 7PM EST Try To Be A Rainbow In Someone's Cloud – Life Changing Lessons That Facilitate Change – Sherri Bradley, Toure´ Folkes, Kayla Garner, Denise Gilmore-McPherson, Solomon Thomas, J'Nai Williams
WEEK 3, February 15th at 3PM EST: If We Don't Heal The Hood, Who Will? – Creating Equitable Spaces And Opportunities – Josh Davis, Mia Love, Simone Mayers, Andrea Merriwether, Joseph Oteng
WEEK 4: February 27th at 3 PM EST: I Got You Sis – Growing To Love Ourselves With The Support Of Community – Tracie Franklin, Keyatta Mincey Parker, Gozá Parks, Lauren Paylor, Monniquer Peacock
WEEK 4: February 28 at 12 PM EST (Pre-Recorded): Closing Event – Pull Up A Chair- Making Sure There Is Representation At The Table – Joanna Carpenter, Joshua Gandee, Vance Henderson, Kisira Hill, Charles Joly, Denaya Jones, Alex Jump, Lynnette Marrero, Kapri Robinson, Shaun Traxler
Additional offerings for the month will include the Brown & Balanced Launch Party, Book Club every Sunday evening featuring So You Want to Talk About Race?, a dedicated workshop from Defend Yourself which will focus on empowerment and self defense for the BIPOC community, a writing workshop and open forum session on body image led by Dr. Jennelle, and a curated FOH "Fill In The Gaps Wellness Box." The Fill In The Gaps Wellness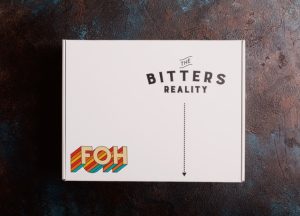 Box ($70), is created in partnership The Bitters Reality, and includes Motherland Essential Bath Bomb, Brown & Balanced "Normalize Black Bartenders" T-Shirt, The Bitters Reality Leather Coaster Set, the book So You Want to Talk About Race?, a private cocktail class led by Tiffanie Barriere, a Virgo Ash Essential Oils Room Spray, and a wellness Journal by FOH in collaboration with The Blend. Further, Fill in the Gaps will host a month-long digital auction with virtual experiences, private celebrity bartender-led cocktail classes and more, to raise money and awareness for Black-owned charities and organizations.