With so many of us at home looking for those quality experiences we've been missing, Crown Royal is bringing the joy of convenience right to your fingertips. With Crown Royal ready-to-drink cocktails, it's never been easier to have a delicious cocktail. Still featuring all the exceptional smoothness and quality Crown Royal is known for, you can now effortlessly have a premium experience wherever you are.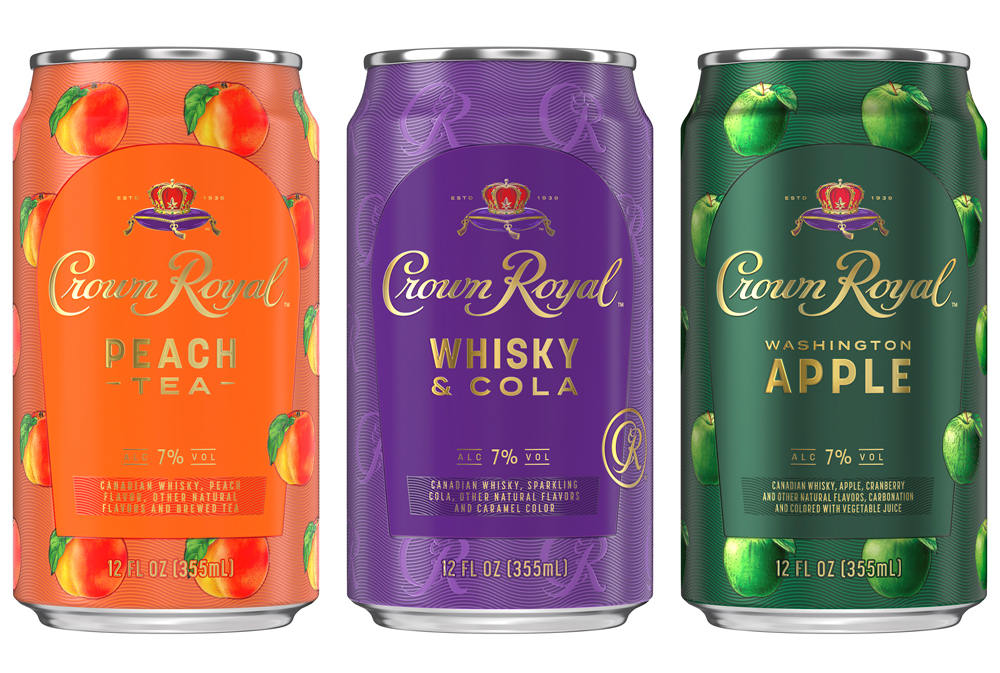 With our Crown Royal ready-to-drink cocktails, the gap is bridged between loyal whisky fans and cocktail enthusiasts. With three classic, signature Crown Royal serves to choose from, all offering the quality and deliciousness of a great cocktail, there is something for everyone of legal drinking age, no matter the occasion. Unlike most ready-to-enjoy products, Crown Royal's whisky beverages are better likened to a cocktail one might order at their favorite bar, canned for the convenience of at-home enjoyment.
"There's an increasing interest in ready to drink products and there's a real desire from our drinkers to enjoy the cocktails they've always loved at the bar," said Nicky Heckles, Vice President of Crown Royal. "Whether you're relaxing in front of the TV or enjoying time in the backyard, Crown Royal ready to drink cocktails are perfect for those who want to celebrate with ease, but not compromise on the premium whisky and flavors we all know and love."
With three flavors arriving just in time for the summer, consumers 21+ can choose from Washington Apple featuring Crown Royal whisky, apple and sparkling cranberry flavors; Whisky & Cola featuring Crown Royal whisky and cola; and Peach Tea featuring Crown Royal whisky, peach flavor and brewed tea. All three delicious flavors are best served chilled.
Available nationwide, Crown Royal ready to drink cocktails are available for a SRP of $14.99 for a 4-pack of a single flavor and a SRP of $3.99 for a single can.
While you effortlessly enjoy delicious Crown Royal ready to drink cocktails, please do so responsibly.