Limited-Edition Crown Royal Noble Collection Rye Aged 16 Years, the fifth expression in the multi-award winning Noble Collection, showcases Crown Royal Rye and is aged for no less than 16 years.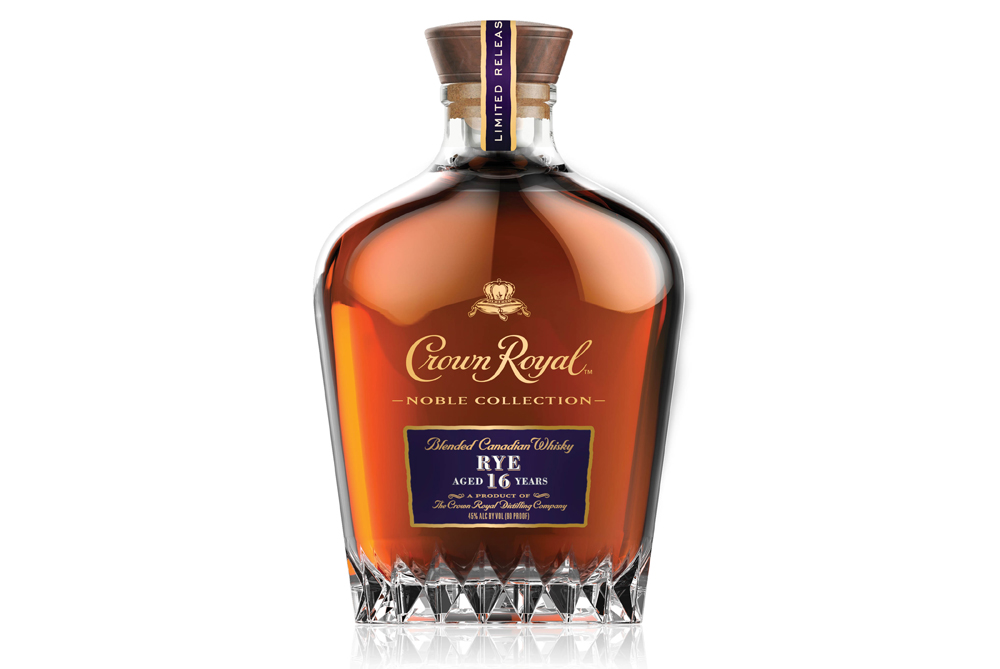 Released on an annual basis, the Noble Collection highlights Crown Royal's various techniques and styles from the brand's Master Blenders, who are dedicated to the art of creating extraordinary whiskies through experimentation with different flavors and techniques.
Crown Royal Noble Collection Rye Aged 16 Years has a bold and spicy rye aroma upfront softened by creamy vanilla, sweet caramel, and hints of stone fruit. Bold rye continues upfront on the palate and is paired with an initial heat, which relaxes into a residual warming mouthfeel while hints of cherries, cinnamon, anise and clove reveal themselves.
Crown Royal Noble Collection Rye Aged 16 Years is packaged in a sleek bottle with a crystal-cut style base and a resealable cork top. The canister is a rich, deep purple to match the classic Crown Royal regal purple and the iconic thick, purple bag with gold accents encases the bottle, making this whisky the perfect gift to commemorate special occasions and holidays