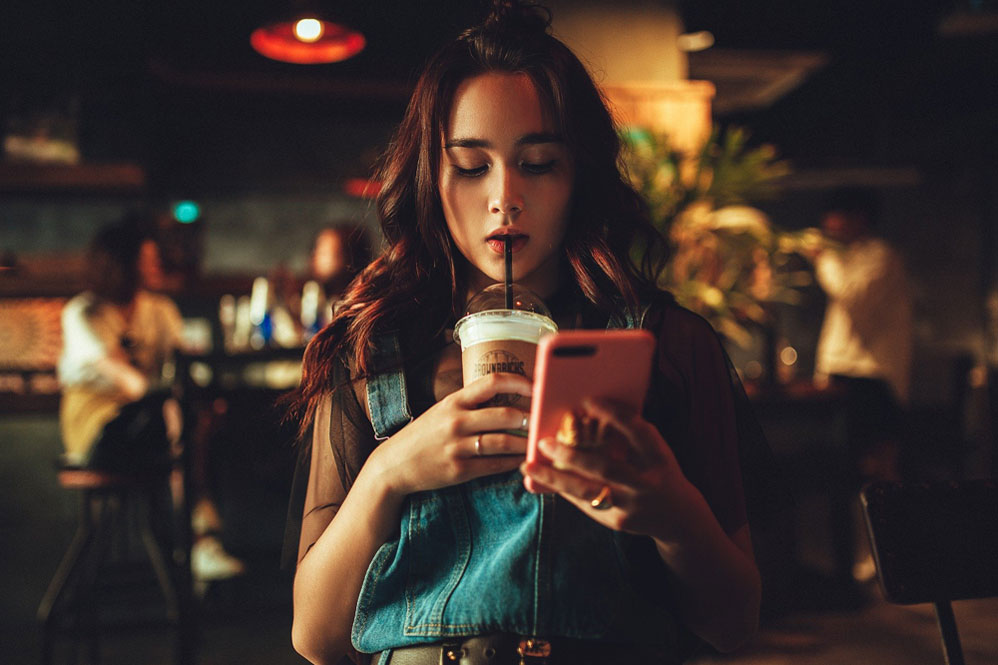 Requirements for re-opening vary from state to state, but digital menus are expected to be a recommendation or requirement for every state. For example, on May 12th, the California Department of Health and Department of Industrial Relations released their "COVID-19 Industry Guidance: Dine-In Restaurants," which specifically states under the Cleaning and Disinfecting Protocols section that prior to re-opening, restaurants need to "provide disposable menus to guests and make menus available digitally so that customers can view on a personal electronic device, if possible."
Barpay, a Los Angeles-based "contactless" order and payment company, has launched digital menus for restaurants looking to instantly and remotely implement contactless menus. It works in three steps:
Upload a PDF image of the menu to www.barpay.com/digital-menus.
The website then returns a reusable QR code that links to the image of the menu. The QR code can be downloaded and printed for display on tables.
Customers with just about any type of smartphone use the phone's default camera to scan the QR code and view the digital menu, without needing to download an app.
The benefits of a digital menu as opposed to a disposable menu seem obvious to Barpay co-founder Joe De Pinto, who says, "it's pretty clear to us that digital makes more sense from a business standpoint. First, digital is really the only way to be truly contactless so it is the safer option of the two. Second, the cost of providing disposable menus on a daily basis is going to add up quickly. You're looking at about $0.10 to $0.20 per menu for the cheapest printing service, or you have to deal with the labor cost of printing out new menus and managing menu inventory. And then also the eco-friendly aspect. But I think owners will probably find a compromise and offer some combination of both."
Digital menus are the latest from Barpay, who also offers contactless ordering and payment software for high volume bars and restaurants, and a "Fast Pass" platform that allows patrons to skip long entry lines. Co-founder Dan Wagner noted that there is no app involved. "We knew we had to make the venue's upload process as simple as possible, no new hardware or software, no apps. Upload a PDF of your menu, and get a printable QR code in return which can be included in a 'DO NOT TOUCH' table tent. You can have a free digital menu printed and on tables within 10 minutes of using Barpay."
The QR code that gets generated is "dynamic" meaning that if owners make changes to their menu, all they would need to do is upload a PDF version of the new menu, without needing to reprint anything. The basic account is free with a premium version for $15 per month.
Despite most bars and restaurants being closed for the last two months, Barpay, which first launched at USC and UCLA towards the end of 2016, has found some momentum by securing a funding round and partnership in March, with San Diego based startup accelerator LogicBoost Labs. The partnership and the sudden necessity for "contactless" everything has created a new opportunity for the company. Says De Pinto, "The initial idea was to improve the experience of getting a drink at a busy bar, but given the current state of the world, Barpay is a great option for restaurants that want to take every step possible to ensure a safe experience for their customers. Adding the ability to provide digital menus fits perfectly into what we are already do, and I hope our technology can help calm some of the nerves there might be about going back to restaurants and bars."
Barpay is a contactless order and payment app specifically built for in-venue service at restaurants and bars. The app was launched in 2016 by former professional baseball players with the help of several prominent Los Angeles bar owners, and has since expanded to venues nationwide as the premier app for in-venue service.
Photo: Kirill Averianov, Pixabay.