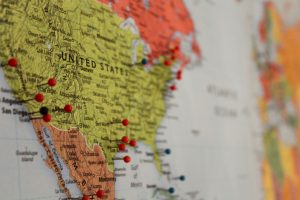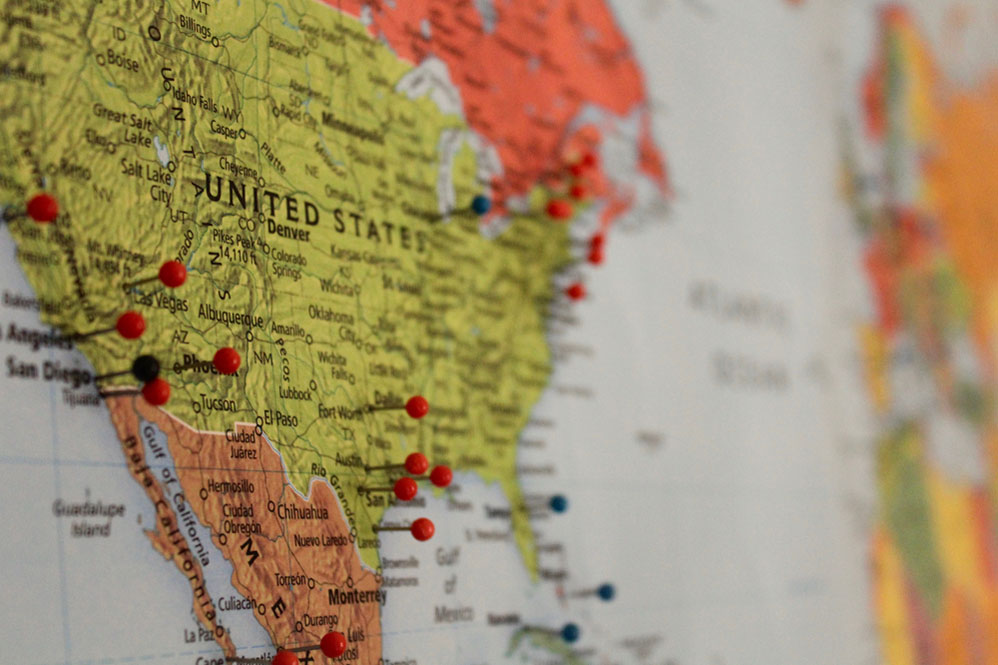 More and more states have begun to reopen or release plans for reopening in the coming days and weeks. We look at the guidelines and restrictions in place due to COVID-19 for restaurants/bars in a few of these states.
Alabama
Restaurants, bars, breweries, etc. were allowed to open up on May 11. They were strong encourage to continue offering online ordering and curbside pick-up, but dine-in service is allowed. Dine-in restrictions include limiting party size to eight people and maintaining six feet of separation between tables. Employees must wear face coverings.
Florida 
Florida is currently in Phase One of its reopening plan. Bars, pubs, and nightclubs that derive at least 50% of sales from alcohol (according to last year's tax numbers) must remain closed.
On May 4, restaurants throughout much of the state were allowed to offer outdoor seating with six-foot spacing between tables of no more than 10 people. Indoor dining was allowed at 25% capacity.
Other restrictions and guidelines for restaurants under Phase One include screening employees for illness before work, laminated menus should be cleaned after each use, and paper menus discarded after each use. Cafeteria-style dining arrangements should be avoided. If salad bars or buffets are permitted, efforts to mitigate risk should include barriers to block virus spread from sneezes and coughs and service utensils should be handled by staff and/or washed frequently.
Georgia
One of the first states to start reopening, Georgia restaurants were allowed to reopen on April 27. Some of the restrictions include allowing no more than 10 patrons per 500 square feet and screening employees before work for illness and mandate all employees wear face coverings. Six feet of separating between each seating was also mandated, and the state recommended establishments consider implementing a reservations-only business model or call-ahead seating. It was also recommended that the facility be thoroughly detailed, cleaned, and sanitized before offering dine-in services and then cleaned regularly from there on.
As of press time, bars are closed through May 13, but a few businesses are getting ahead of things and preparing now for when they can reopen:
Johnny's Hideaway, the iconic Atlanta nightclub, has partnered with CleanWell, the exclusive certified applicator of Monofoil in the Southeast. Johnny's is the first nightclub to use this nanotechnology-based cleaner that sticks to surfaces and provides protection for 30-60 days. It molecularly bonds to any surface and provides ongoing efficacy in physically killing pathogens that can carry viruses. CleanWell will come to Johnny's every 45-60 days to reapply the cleaner.
Marlow's Tavern has installed an upgraded Reme Halo air filtration system that kills 99% of all germs and viruses. They are temporarily installing Plexiglass dividers between booths and sanitation stations throughout the taverns. Single-use paper menus and QR code menus will be available for guests to read on their phones. Marlow's Tavern also will be controlling the number of guests entering the building.
Following the trend, Murphy's owner Tom Murphy is taking proactive measures to implement new safety protocols and improve the air quality at his iconic Virginia-Highland restaurant with the installation of Synexis, a biodefense technology to reduce the opportunity for infectious microorganisms. Murphy's is the first independent casual dining restaurant in Atlanta with this state-of-the-art microbial reduction system. Synexis is the same advanced technology used to continuously reduce bioburden in sectors such as schools and hospitals and is effective against airborne and surface viruses, bacteria and fungi.
Rock 'N' Taco, Roswell's late-night, gourmet taqueria spot, has taken several steps to ensure a safe reopening. While the eatery was closed, the team renovated, updated décor and strategized on how to serve their guests safely. All employees are now required to wear masks and practice extensive hygiene protocols. They have a handsfree, virtual menu so that guests do not have to unnecessarily touch anything. Rock 'N' Taco is opening its six, large garage doors to encourage patrons to eat on the patio so that everyone is getting fresh, clean air. Additionally, the restaurant has made more room on the patio by roping off some of its large parking lot for extra, spaced-out seating.
Taco Mac is following strict sanitation guidelines upon reopening and implementing several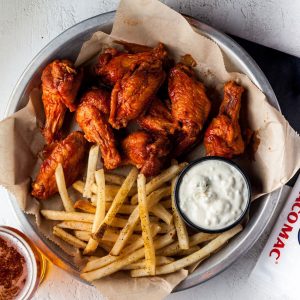 additional safety recommendations from the local, state, and federal governments, as well as the CDC. Staff performs a thorough cleaning and sanitation of the entire restaurant before opening a dining room, utilizing ready-to-use peroxide disinfectant to regularly spray all contact surfaces. All employees are required to wear masks while in the building. Taco Mac has installed sanitation stations throughout the restaurant and removed all caddies and condiments from tables. Team members will bring out sanitized salt and pepper shakers as well as single-use condiments upon request. Dining areas have been rearranged for intentional social distancing through limited seating as well as planned traffic flow and taped six-foot markings in key areas to show guests where to stand when waiting. Taco Mac is continuously monitoring the situation and applying additional measures as needed.
Nevada
While casinos and bars remain closed, restaurants were allowed to open for dine-in service on May 9. Restaurants are only allowed to operate at 50% capacity with no seating in the bar area. Tables must be six feet apart and staff must wear masks. Pubs, bars, breweries and other similar establishments are allowed to reopen as long as they serve food and keep the bar area closed.
Rhode Island
Currently in Phase One of its reopening and one of the first states to open in the northeast, RI has restricted bars and restaurants to takeout/delivery only. Beginning May 18, restaurants will be able to offer outdoor dining. Capacity is limited to 20 seated tables with individual parties of no more than five. The tables must be separated by eight feet and be six feet away from areas of high foot traffic. No walk-in service is allowed—outdoor dining requires a reservation.
Prior to reopening, an establishment should conduct a thorough cleaning of the facility, including all dining, kitchen, bathroom, and commonly touched areas.
Texas
Also among the earliest states to reopen, Texas allowed restaurants (that have less than 51% of their gross sales from alcoholic beverages) to open back up while operating at only 25% capacity (not including staff) on April 30. Bars still remained closed. Other guidelines include keeping parties six feet apart at all times, using disposable menus, and sitting no more than six people to a table. Employees should be screened for illness and facilities should be cleaned and sanitized daily.