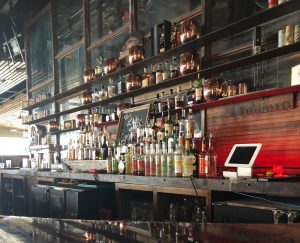 If you've owned a bar for a while, chances are you've seen just about anything and everything. You've been through so many situations and scenarios that most people could never even begin to imagine, and you may have even grown somewhat proud of your ability to navigate through the insanities that can be owning a bar. And that's on top of your daily dramas like paying rent, keeping employees happy (while also worrying about employee theft), health inspectors randomly stopping by, the ever-changing liquor laws, and of course the consistent increase in minimum wage, all of which might contribute to why you literally need to charge your customers at least $6 for a domestic light beer.
But it's fun too. There has always been something "cool" about owning a bar, and if you treat it like a business, it can be financially rewarding. So if you've figured out the right balance for your bar, the occasional headaches are worth it.
Obviously there has never been a situation in our lifetime where bars have been mandated to close due to a pandemic like COVID-19, but as the possibility of bars re-opening becomes more realistic, here are three important things you could be doing to give your bar the best chance for future success:
1. Survey Your Customers
If you have an email list or some way to reach people that have come to your venue, create a simple Google Form with basic questions like:
· Do you plan on going out more or less than before the shutdown?
· Are you going to take any new precautions when going out?
· Are there precautions you would like to see implemented at my bar?
· What is your go to drink?
Use the information you receive to staff accordingly, only carry high-margin, in-demand items, and get an overall feel of what your customers are going to expect from your bar in terms of safety. It's important to understand that some of your customers' perception on cleanliness and safety has changed, and the bars that provide the safest environment are probably going to be the bars that have the most initial success after re-opening.
One more thing: If you want to give customers an extra incentive to take your survey, offer them a free appetizer or drink (if legal in your state) once you re-open. Not only will you be getting their feedback, but you also give them a reason to come to your bar first when the shutdown is over.
2. Trim Your Menu
Most bars operate on the 90/10 rule, meaning about 90% of the sales come from about 10% of the products they sell. In uncertain times, it's usually best to keep things as simple as possible, and focusing your menu on the most in-demand items is a great example of this (if you're a craft cocktail lounge known for exotic drinks that can take minutes to prepare and include a full presentation to the customer, this might not apply to you).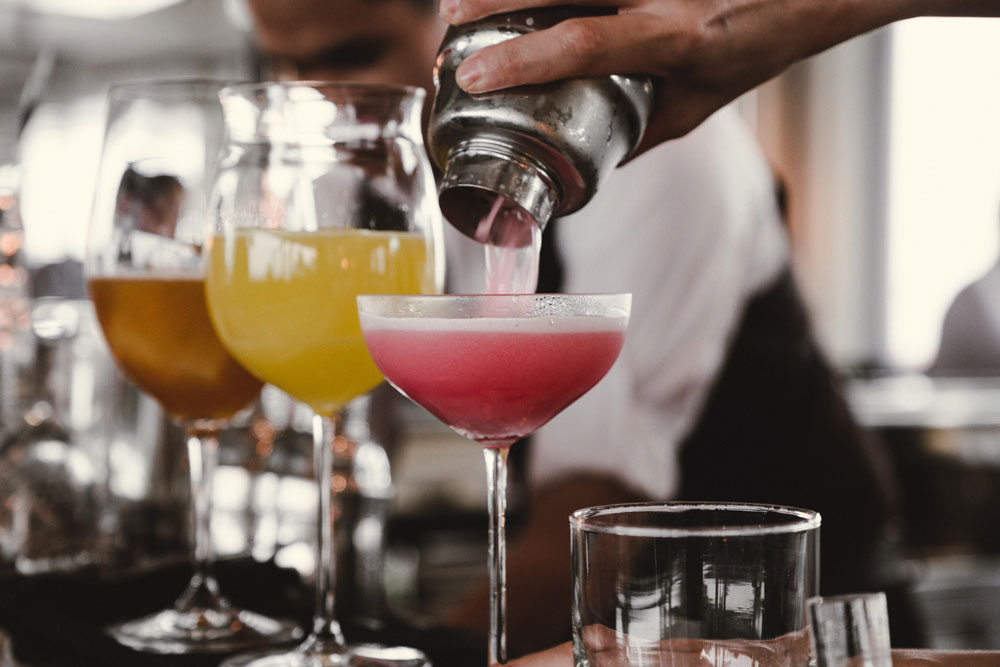 At least for the first month or two after re-opening, consider limiting your alcohol to wells, your top two calls, one premium brand per liquor type, no more than 10 of your top selling beers (now is not the time to be putting a new unproven beer on tap), and house wines. The basic idea is to maximize your revenue per square foot, and stocking only items that are constantly purchased achieves this.
3. Implement Contactless Order and Pay Technology
It's not hard to understand that the customers' perception of "clean" and "safe" in large public gatherings has changed. Take this stat for example: In 2019, USA Today published an article reporting that credit and debit cards carry more germs than cash and public transit urinals. Prior to the pandemic, this story was interesting but might not have carried as much weight as it does in the current state of the world. In the predominantly card-based bar industry, we believe bars that at least provide their customers with a contactless payment option will be viewed extremely positively by customers and staff alike.
One option for contactless payments is through Barpay, which offers a number of health and safety benefits:
Eliminates all credit/debit card and cash exchanges between customer and staff on Barpay orders
Reduces exchanges of menus between customers and staff
Reduces/limits the need for customers to interact with staff
There are also plenty of other benefits bars can get from contactless order and payment technologies that extend beyond health and safety:
Fast Pass – monetize the line of people waiting to get into your bar
Push notification and email marketing
Reduced credit card processing fees
Guaranteed tips for staff
Closing Out
Obviously there is not a "one size fits all" plan to operating a bar, and re-opening after a global pandemic is something that most of us (if not all of us) have never been through. But one thing we do know is that action begets action, and taking a pro-active approach to re-opening should be where bar owners place their focus and efforts in the coming months.
It's easy to be discouraged and frustrated right now, but history shows that times of great progress and success are usually birthed from times of great turbulence and uncertainty. Keep a positive mindset and your bar will not just survive but thrive when venues re-open.
By Joe De Pinto, the co-founder of Barpay, the first contactless mobile order and payment app built specifically for high volume bars and event venues.