As part of its ongoing commitment to the preservation of the hospitality industry, Grey Goose is hiring out-of-work bartenders for House Pour, a new video series that will live on the brand's social channels. House Pour is designed to lend a voice to bar and restaurant workers who've been impacted by COVID-19 closures, and help shine a light on the individuals who make this industry so special.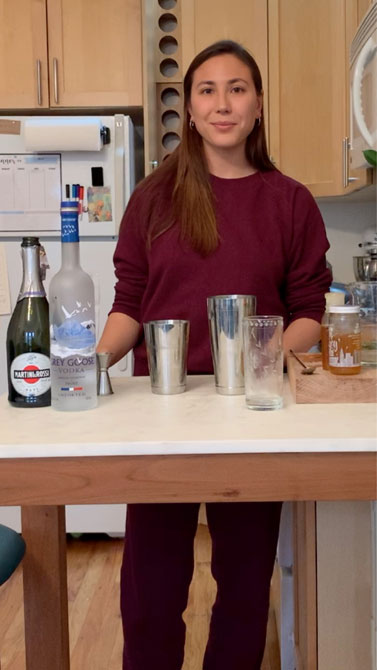 In the vein of a traditional "shift drink," which a bartender might enjoy at the end of a long shift, each House Pour video will feature a bartender from around the world demonstrating how to make a cocktail that is near and dear to their heart. The bartender will conclude with a toast to someone in the industry who's positively impacted the featured bartender or their shift crew. Each video will also include a swipe-up link to donate to the United States Bartender Guild, Tales of the Cocktail Foundation, or Another Round Another Rally, to help give viewers the tools they need to support out-of-work hospitality members everywhere.
While we wait for the day when we can meet friends and family at our favorite bar or restaurant, we can turn to Grey Goose channels to listen to the stories of the people who have always been there to lift our spirits—and learn how to make delicious cocktails, right at home. House Pour will bring the Grey Goose flock together, albeit virtually, to help communities around the globe face today's challenges head on.
The first episode features NYC-based bartender A-K Hada of Existing Conditions. More videos of bartenders from across the globe will be airing over the next few weeks.