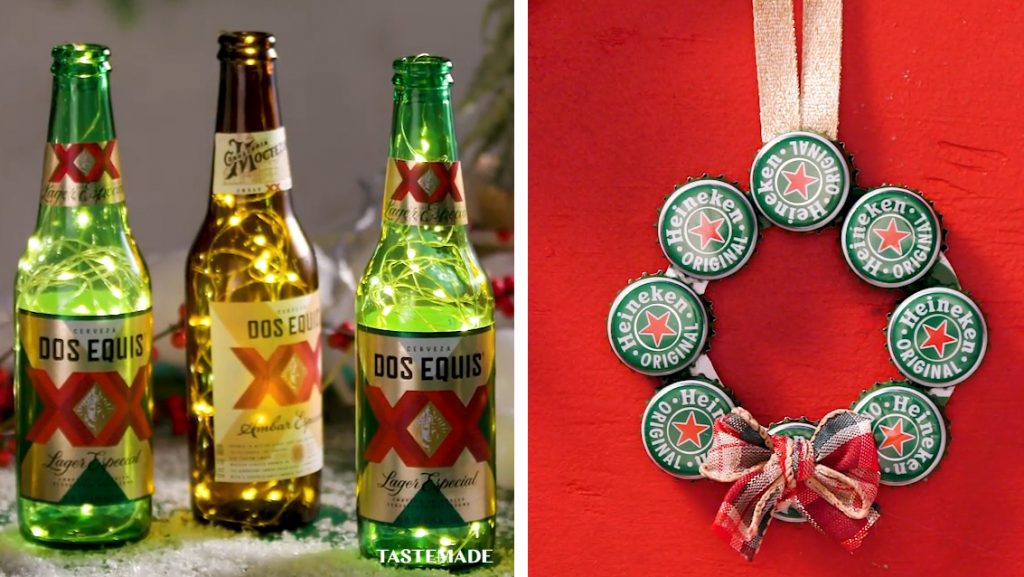 This holiday season, Heineken is helping people celebrate in creative ways, in partnership with Tastemade and Pinterest. Modern media company, Tastemade, will create six Holiday Hacks in a video for Pinterest that will showcase the new takes on three select beer brands—Heineken, Tecate, and Dos Equis—through clever ideas and tricks. The unique partnership will significantly expand Heineken's audience, while inspiring people to celebrate the holidays in new ways.
"We're excited to continue in our strategic partnership with Pinterest to leverage their proprietary insights and user experience to build impactful, brand-focused partnerships," said Jeff Imberman, head of Sales and Brand Partnerships at Tastemade. "This video campaign is designed to be actionable and speaks to Tastemade's focus on delivering inspirational, yet attainable content to consumers. We know that our audience is looking to tap into things that are already available at home, and we're thrilled to be working with iconic brands across the Heineken portfolio, which offer a product for everyone to celebrate this holiday season."
This is Heineken's first cross-portfolio campaign, inspiring people across many Heineken brands to recreate the joy of the holidays, in person or with people afar/virtually. Whether it's Dos Equis, Tecate, or Heineken, there's a brew for everyone, and anyone can upcycle an empty bottle to turn it into holiday cheer. The partnership is sure to drive consumer engagement.
Through simple hacks, Heineken is inspiring viewers to celebrate the holidays at home in ways that are sustainable, safe, and relevant. Tapping into Pinterest trends and insights, Tastemade has created thumb-stopping clever tricks with Heineken's portfolio of products, taking at-home celebrating to the next level. From bottle floral arrangements to bottle cap ornaments, bottle lanterns to decorative dips, consumers can try these hacks at home or build a gift basket for the loved ones that they can't be with this year.
"The holidays are going to look very different this year, but beer is still about bringing people together, no matter which Heineken brand they choose," said Alison Payne, vice president Marketing for Heineken's Mexican Beer Portfolio. "Pinterest's leaned-in audience is actively engaged in finding moments of festivity and joy this season, and those insights are powering Tastemade's premium Holiday Hacks content. Through this, we hope people can celebrate holidays safely and maybe even reimagine an empty beer bottle into holiday cheers."
View the full-length video here.