Hornitos® Tequila, a leading premium tequila brand founded on the belief that nothing great ever happens without taking a chance, has announced that it is expanding its Hornitos Tequila Seltzer offerings with a bold, sweet, new flavor: Pineapple.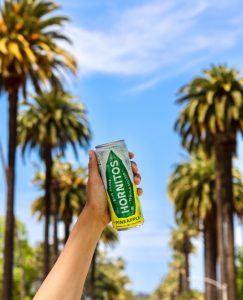 Hornitos Tequila Seltzer Pineapple combines real Plata Tequila with refreshing seltzer and no artificial sweeteners. The Pineapple flavor boasts an agave character with a distinct, fresh-cut pineapple taste and a hint of creamy sweetness. Now available nationwide, the ready-to-drink tequila seltzers are available in 12 oz cans, contain 112 calories, 5% ABV and have a suggested retail price of $11.99 per four pack.
This past March, Hornitos Tequila Seltzer launched its first-ever ready-to-drink tequila seltzers in two natural flavors – Lime and Mango. Like Hornitos Tequila Seltzer Pineapple, the Lime and Mango flavors contain all-natural ingredients, no artificial sweeteners and less than 115 calories.
"The hard seltzer category has seen incredible growth, with sales making up greater than 50% of the US Ready-To-Drink (RTD) category, and the success of our first two flavors have proven that fans are interested in a tequila-based seltzer option that doesn't compromise on taste," said Rashidi Hodari, Managing Director of Tequila at Beam Suntory. "On the heels of our Lime and Mango flavors, we're proud to offer tequila fans and seltzer drinkers another new delicious offering in Pineapple that showcases the versatility of authentic tequila flavor."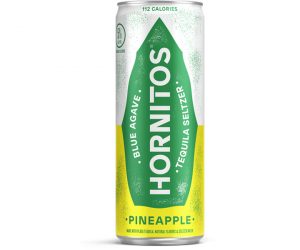 Hornitos Tequila Seltzers join the top-quality portfolio from the tequila leader, which also includes Hornitos Plata Tequila, Hornitos Reposado Tequila, Hornitos Añejo Tequila, Hornitos Cristalino Tequila and Hornitos Black Barrel Tequila, as well as a new line of ready-to-serve premixed margaritas – available in Lime with a hint of Hibiscus, Strawberry Tamarind & Pineapple Poblano.