Cutting Fire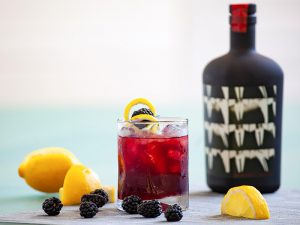 Ingredients:
2 parts Second Glance American Whiskey
2 muddled Blackberries
1/4 part Amaro
1/4 part sweet vermouth
1/2 part fresh lemon juice
Directions:
Build in a tall glass over ice, top with citrus soda and stir. Garnish with one blackberry and lemon twist.
Double Back Manhattan
Ingredients: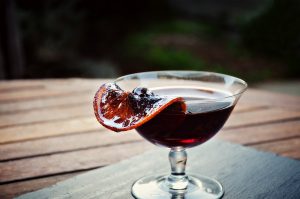 2 parts The Burning Chair Bourbon
1/2 part Averna
1/2 part cherry heering
1 dash angostura bitters
1 dash orange bitters
Directions:
Stir well with ice, strain into a chilled cocktail glass. Garnish with charred blood orange soaked in dark brown sugar and Amarena Toschi cherry.
Catch Me If You Can
Ingredients: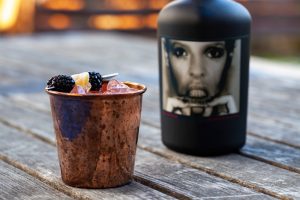 1 ½ parts Lip Service Rye
¼ part fresh lime juice
2 parts ginger beer
Dash simple syrup
Directions:
Method: Build over ice in a copper cup and top with ginger beer. Garnish with a blackberry and a slice of candied ginger.