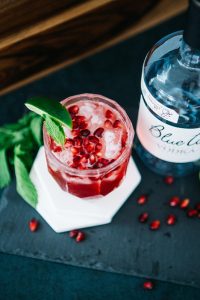 Ingredients:
3 oz San Pellegrino Pomegranate sparkling water
1.5 oz cup Blue Ice Vodka
1 apple slice
1 orange slice for garnish
Directions:
Fill cup with ice, pomegranate sparkling water and Blue Ice Vodka. Stir until perfection. Garnish with apple slices and orange slices.
Recipe and image courtesy of Blue Ice Vodka.