Try this absinthe-tinged drink recipe that mixes the delicious intensity of Grande Absente absinthe and the notes of candied orange of curacao.
Ingredients: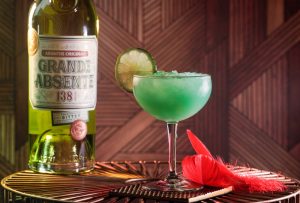 1 oz Grande Absente | Absinthe Originale
½ oz curacao
2 teaspoons orange juice
1 teaspoon lemon juice
Directions:
Stir ingredients and pour over crushed ice in a deep-saucer champagne glass. Garnish with an orange slice.