Brockmans Gin, the 'Properly Improper' super-premium, new style gin is serving up its Autumn line up of traditionally untraditional yet deliciously smooth martini-style cocktails that are easy to make and beautifully complement the gin's distinctive blend of berry notes and botanicals.
"Brockmans Gin, The Properly Improper Gin, is an incredibly accessible yet complex gin," commented Lorcan O'Duffy, Brockmans Global Brand Manager. "The combination of dark berries and noble traditions, or to put it simply, the delightful blend of blueberries and blackberries with the traditional gin botanicals of juniper, coriander and citrus produce a liquid that is intensely smooth yet complex enough to mix with the best and beyond."
This Autumn, Brockmans is highlighting how beautifully the gin mixes in classic martini-style cocktails. Check out the recipes below.
BROCKMANS DRY MARTINI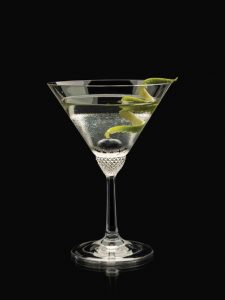 Ingredients:
3 parts Brockmans Gin
Hint of dry vermouth
Fresh blueberry & lime twist to garnish
Directions:
Rinse, or spray a martini glass with a hint of dry vermouth. Add Brockmans to a shaker with ice and stir (never shake) until the gin is very cold. Strain into a glass and garnish with a lime twist and fresh blueberry deposited gracefully at the bottom of the cocktail.
BROCKMANS MOCHA MARTINI
Ingredients: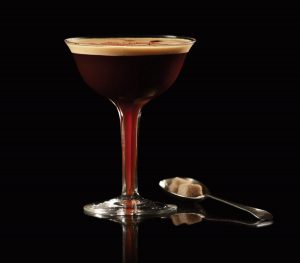 1 ½ parts Brockmans Gin
½ part dark chocolate liqueur
2 parts fresh espresso
Vanilla syrup, sugar syrup or sugar cubes (optional)
Chocolate powder and fresh coffee beans to garnish
Directions:
Half-fill a cocktail shaker with ice. Add Brockmans, chocolate liqueur and espresso and shake vigorously. Strain into a martini glass. Garnish with chocolate powder and fresh coffee beans. For a sweeter cocktail, add vanilla syrup, sugar syrup or sugar cubes to taste before shaking.
BROCKMANS AUTUMN REVIVER
Ingredients: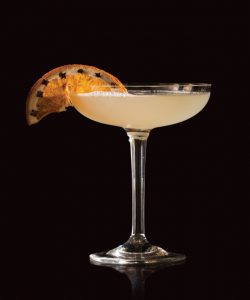 2 parts Brockmans gin
1 part Lillet Blanc
0.5 part Cointreau
1 part fresh lemon juice
0.5 part Ginger syrup
Slice of dehydrated orange studded with cloves to garnish
Directions:
Stir all ingredients together in an ice-filled cocktail shaker. Strain into a chilled martini glass and garnish with a dehydrated orange slice studded with cloves