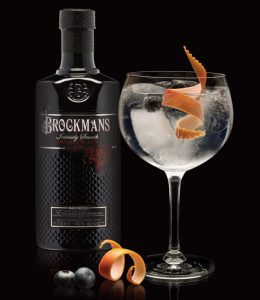 Ingredients:
2 parts Brockmans Gin
4 parts tonic water
Grapefruit zest (or any citrus fruit on hand)
Fresh fruit (blueberries suggested but most any fruit will do)
Directions:
Fill a chilled glass with ice cubes – the larger the better so they don't melt too quickly – and add the Brockmans Gin. Pour in the tonic down the length of a spoon to preserve the fizz and garnish with the zest of citrus fruit and a few fresh berries or slice of fresh fruit.
Recipe and image courtesy of Brockmans Gin.