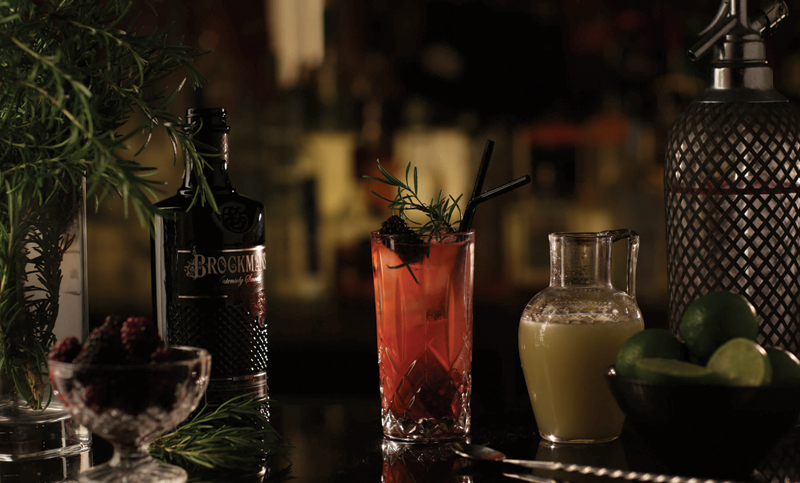 Ingredients:
1 2/3 oz. Brockmans Gin
10 Fresh Blackberries
Sprig of Fresh Rosemary
1 2/3 oz. Freshly Squeezed Lime juice
2/3 oz. Simple Syrup
Soda Water Chilled
Directions:
Muddle the fresh blackberries and rosemary in a highball glass. Remove the rosemary and add the Brockmans Gin, lime juice and simple syrup and stir. Half fill the glass with ice and top with soda water. Garnish with fresh blackberries and a sprig of rosemary.
Photo and recipe courtesy of Brockmans Gin.