By Leah Grigsby Collins
Founded in 2009, Broken Shed Vodka is an artisan vodka handcrafted in Wanaka, New Zealand from all natural and renewable resources. The uniqueness of Broken Shed Vodka lies within its formula—using only two ingredients—water sourced from New Zealand's reservoirs and natural whey, or as they liked to call it, Milk Honey. Broken Shed's formula is both simple and unique, resulting in a crisp taste with a warm and smooth finish, mirroring the refreshing waters of New Zealand, while also being additive, sugar, GMO and gluten free.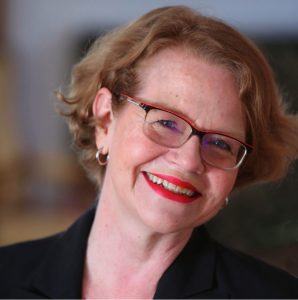 The name "Broken Shed" comes from the old broken shed on lake Wanaka where founders first birthed the idea for the vodka and settled on the now-beloved formula. The shed is now used as a tasting room for the brand.
Bar Business Media chatted with Jean-Marie Heins, the chief marketing officer for Broken Shed Vodka, about the flavor and formula of Broken Shed, vodka trends, and what's next for the brand.
Bar Business Media (BBM): Broken Shed Vodka is self-described as "the vodka of tomorrow." Tell our readers more about what earns it this title.
Jean-Marie Heins (JMH): Broken Shed Vodka is the "Vodka of Tomorrow" because it's made in New Zealand, where, thanks to time zone differences, it's already tomorrow. We wanted to inject a little extra New Zealand character into the brand and give our U.S. consumers a taste of the ingenuity and forward-thinking that Kiwis are known for. At Broken Shed Vodka, we're expanding our footprint across the states and introducing new consumers to a smooth, modern product without any additives, sweeteners, or GMOs. It's never too early to cheers to tomorrow!
BBM: What makes Broken Shed Vodka distinct from other vodka selections? How do the natural elements indigenous to New Zealand affect the quality and flavor of Broken Shed Vodka?
JMH: Broken Shed Vodka stands out due to the overall character of our vodka. It has a great, clean taste as a result of our proprietary blend of two waters and the whey distillate. Water is critical to the taste of a vodka, and we take two of New Zealand's finest—and some of the most-desired—waters in the world. We create our vodka using only the distillate and the waters—nothing else. Our vodka has no additives, no added sugars or sweeteners, is certified naturally Gluten-Free, and is GMO free like all food and beverages in New Zealand. At the end of the day, we are proud of the vodka we created and it's perfect for today's discerning consumer.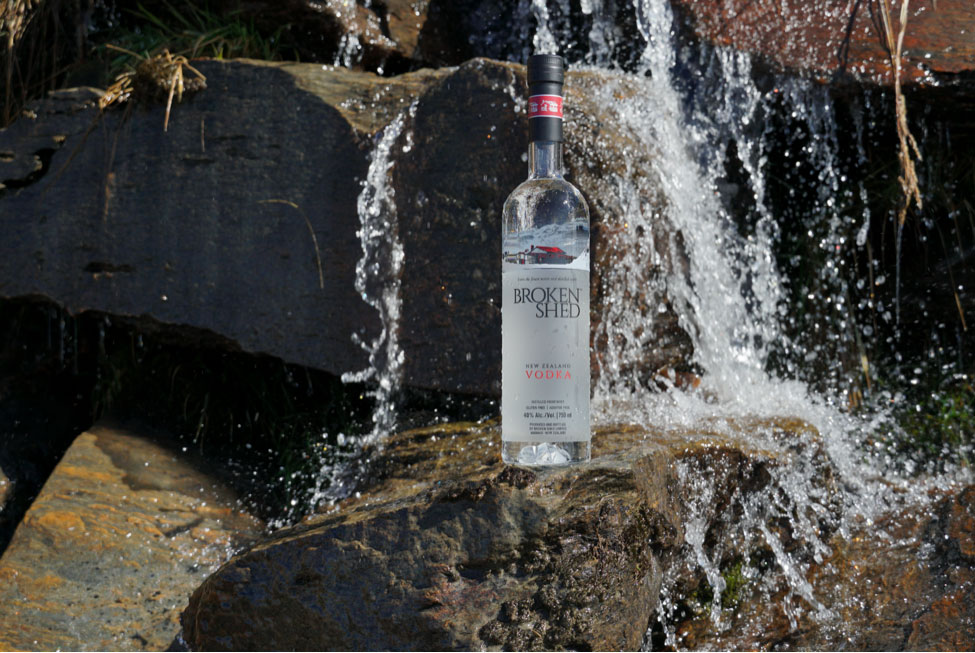 BBM: Why use only two ingredients (whey and spring water)?
JMH: Being that vodka is 60% water and 40% alcohol, using the purest New Zealand waters was of utmost importance for Broken Shed. The two distinct water sources we use within New Zealand creates the perfect balance with mineral content resulting in a special and unique flavor profile of the vodka. Our use of locally sourced grass-fed whey during the triple distillation process has proven to be an integral factor that not only elevates the flavor, but sets us apart from other brands and therefore shows what vodka can be.
BBM: Have you observed any recent trends in vodka?
JMH: There are currently 900 million bottles of vodka being sold each year. Mainstay brands will continue to fight price wars for positioning, but the stage is set for new brands to enter the vodka category. Today's consumers don't want to drink what their father or grandfather drank. They want to engage with intriguing brand stories, like Broken Shed's, and share meaningful experiences with their friends. Our mindfulness and attention to detail in crafting this vodka is perfect for the modern consumer.
BBM: Any advice for how bartenders can best incorporate Broken Shed Vodka into their cocktails? Additionally, are there any flavors or ingredients that pair​ particularly well with Broken Shed's distinct taste?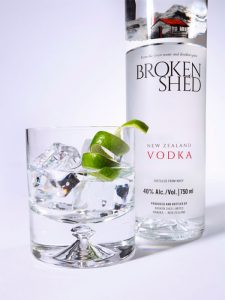 JMH: Broken Shed has a clean, crisp taste and a smooth, warm finish, ideal for mixing with other natural ingredients enhancing any cocktail. In addition, our distillation process results in a great body and wonderful mouthfeel that is perfectly showcased in a martini with a twist. Broken Shed is very well suited for infusions, and the possibilities are endless when it comes to making your own custom cocktail—from pumpkin puree and apple cider to coconut cream and fresh herbs. Broken Shed's smooth, full-bodied taste is enhanced by a number of flavors. We encourage bartenders to not hide the vodka with sugary mixers and syrups, but instead highlight it! Insider tip: Broken Shed on the rocks with an orange peel is fantastic! Click here for further inspiration for cocktails.
BBM: What is your favorite Broken Shed Vodka summer cocktail recipe?
JMH: With the summer heat, refreshing cocktails are a must! My favorite drink during this time to enjoy either outside with friends or poolside would have to be the Broken Paloma. It blends Broken Shed Vodka with the refreshing taste of San Pellegrino Grapefruit.
BBM: What's next for Broken Shed?
JMH: True to our new campaign slogan, we are always thinking about tomorrow! Broken Shed's future is looking very bright and we're excited to continue expanding Broken Shed's footprint with the U.S. in more states. We're very lucky to work with some of the best professionals in the industry, and we look forward to seeing what the future brings!
Photos: Broken Shed Vodka.