Delphine Gardere, 36 years old, recently became CEO of Rhum Barbancourt, the biggest player in the spirits industry in Haiti, and she is the next subject of our Women's History Month Q&A series.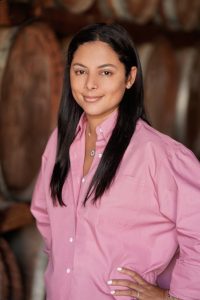 Delphine grew up in Haiti witnessing the up and down phases of her family's company, Rhum Barbancourt, but she recalls her father making the commitment to stay and manage the brand regardless of the instability.
As a young woman, Delphine left her country to attend college in France, where she pursued a Business degree at Inseec School and then moved to the US to attend Emory University. Her first job was in London as a Stock Analyst at the Pharmaceuticals Industry for Societe Generale Corporate and Investment Banking.
She realized that her heart and passion were in the consumer goods industry and, more specifically, in her family business. So, she quit her job, went back to Haiti, and started interning for her father, while waiting to do a Masters in Strategy and Marketing.
In 2010, Delphine successfully graduated from Cranfield School of Management in the UK, but 2010 was also the year of the earthquake that left Haiti in devastation. Delphine thought that the best thing to do was to take the time to gain more experience in the luxury goods industry elsewhere. Over the next few years, she worked for a variety of fragrance distributors and brands.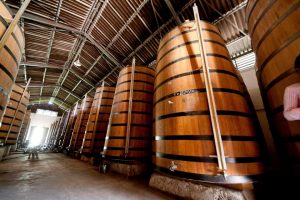 Together with her father, Delphine then decided it was time to put a foot back into the family distillery and started working in the marketing department of the company, pursuing a plan for expanding the distribution and export markets. Today, Delphine looks to expand Barbacourt's exports in Europe as well as define the company's ethical values, increasing women's roles in the industry and improving farmers' jobs.
Delphine Gardere lives in Port-au-Prince and is a mother of two.
Read our Q&A with Delphine, below!
Bar Business (BB): What do you love most about the hospitality industry?
Delphine Gardere (DG): Before COVID-19, I was someone who traveled very regularly; new destinations, new restaurants, and new bars were always on my agenda. It is one of my biggest passions. The world of hospitality is innovative, diverse, and vibrant. The hospitality industry is really the first step to discovering a culture and there's so much to be said about this. It plays a central role in becoming open-minded in terms of new opinions, ideas, scenery, food, spirits—it really shapes you as an individual.
BB: What has been your biggest challenge?
DG: I'm very humbled by the history and legacy of our family business. My father's death in 2017 was shocking and unexpected. Working through the loss of my father while being promoted as the CEO of Rhum Barbancourt was a major personal challenge that changed me and my vision on life. I was 33 years old at the time, and it's made me very humbled by the history and legacy of our family business.
BB: Have you observed any recent trends in rum?
DG: Rum is a multifaceted spirit, its able to play into different fields, which makes it appealing to a wide range of consumers.
The boom in exotic and flavored rums across the world is an interesting trend, giving brands opportunity for product innovation and R&D. It's also interesting to see the increase in off-trade sales for the category: Consumers are experimenting at home and are looking for escapism. The versatility of rums from white rum, flavored rums, to aged rums—it's a spirit that is able to make you travel to different cultures.
DG: I like this quote from Delphine Ernotte "as a woman, if you get angry, you look hysterical; conversely, if you are too nice, you are called weak or mother-like. The truth is that no one likes women of power." I was lucky to have had experience in the luxury goods industry where there are loads of powerful women who are inspirational. As the second female leader of the company and also a mother to two girls, it seems essential for women to empower other women to break the glass ceiling.
BB: Do you have a favorite Rhum Barbancourt recipe you'd like to share?
DG: I love a rum sour with lime, bitters, and Barbancourt Three Star. It's by far my most favorite cocktail. I would generally associate the younger aged rums to limes, lemongrass, and bitters.  I like to switch up a rum coke for a 7Up and Rum; I also love a classic strawberry Daiquiri too.