Up next in our Women's History Month profiles is Denetrias "Dee" Charlemagne, the co-founder of AVEC, a line of premium, better-for-you mixers made in Brooklyn.
Launched in 2020, AVEC is named after the French word for "with" because the brand is changing what you mix "with" your spirit. Rethinking the category, AVEC created all natural, real mixers that are low in sugar and calories.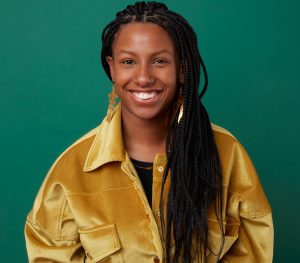 An NYC native, Dee was formerly an advertising executive with a blend of experiences spanning traditional marketing, digital, media, branded content, and publishing. Despite being raised in the Bronx, then having the opportunity to go to an elite prep school and college (she holds an MBA from Columbia Business School and a bachelors from Harvard University), she always felt like there was no brand that spoke to both of those worlds.
Through her work at creative agencies like Ogilvy and publishers like VICE, she came to understand how brands are built and communities are created, and she wanted to connect all the different communities she is a part of.
AVEC is not just a mixer—it's a way to get people from diverse backgrounds to actually mix.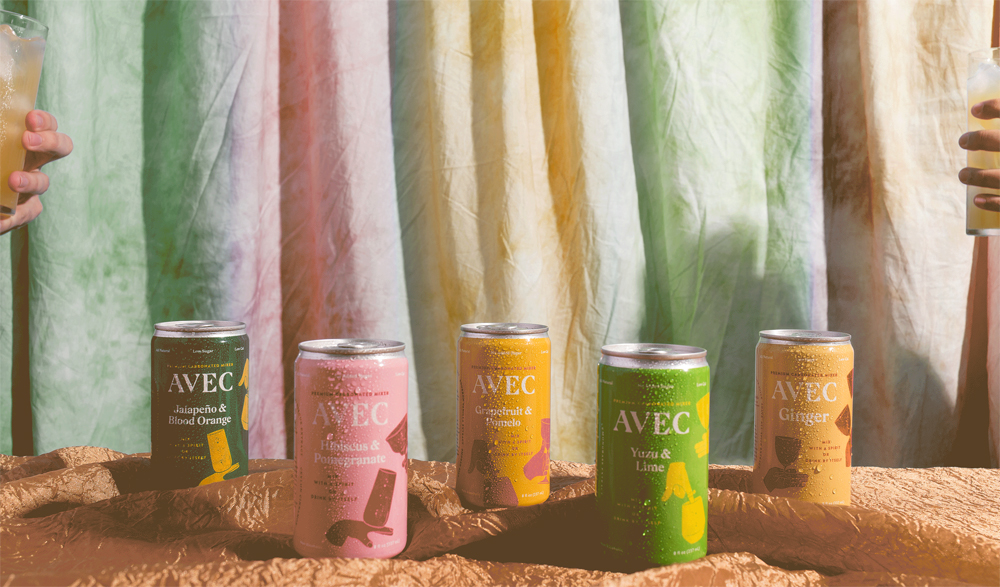 Check out our Q&A with Dee, below!
Bar Business (BB): Tell our readers more about yourself and your career in the hospitality industry.
Dee Charlemagne (DC): I am Dee, co-founder of AVEC drinks. I started my career in the advertising and media industry working for creative agencies like Ogilvy and media companies like VICE. Through the years, I have worked on many brands but particularly loved working on ones having to do with hospitality like Red Stripe, Starbucks, and Food Network. However, after growing up in New York, my career allowed me to live in London and Hong Kong for a couple years and that is where I developed a real love of hospitality. I was the go-to planner for group trips around the world and got a thrill for bringing people together over a shared love of culture, food and drink, and good times.
BB: What do you love most about the hospitality industry?
DC: Hospitality is an industry that brings people together. The word hospitality literally means "the friendly and generous reception and entertainment of guests, visitors, or strangers." It is an industry made to create joy and get people to connect in a world that can feel negative and divided.
BB: What has been your biggest challenge?
DC: We took the leap and launched AVEC in June 2020 during the COVID-19 pandemic. Some of our mentors and other founders told us to wait and instead to focus on our original plan of targeting a larger investing round and more live events when things got back to "normal."
We decided to lean into the moment and launch anyway. What is hard about launching in the pandemic is not only about logistics—there is definitely longer lead times, but that the old go-to market playbook is tossed out the window.
Meaning with in French, AVEC was made to mix with experiences, people, and partners. During the pandemic, bars/restaurants have been shut, people are not throwing huge parties, there are not IRL events. One thing we quickly realized is that our original playbook wasn't going to help us, so we had to become more creative, think different, and make our own benchmarks. Even now no one can say with 100% certainty what summer will look like, but we are making our own bets and remaining optimistic.
BB: What led you to launch a canned mixers company?
DC: I met Alex, my co-founder, in business school who came over with the simple insight and idea that the mixer category sucks, and we needed to change it. We came from diverse backgrounds, with different heritages. We lived in different countries and loved other cultures. We brought friends together from across different groups. We pushed our imaginations and challenged our beliefs. We mixed. And we think the art of the drink and the art of the mix is undeniable. Drinking was a way of seeing and connecting with people. A way to change the scene or create a new experience. A way to meet different people on the journey and to learn to "do it for the story"
We both believed in a world where we could drink better—better ingredients, better health profile, better for the world and the way we connect with people.
AVEC was formed to challenge what the idea of a "mixer" is. While the whole world of food and beverage has innovated—think about how Sweetgreen made salad tasty and healthy, or how Oatly changed the way we think about milk, or even how Recess made its drinks an experience—mixers haven't kept up. Currently, your choices are either tasteless club sodas with a splash of lime or whatever you can find to create a taste, juices that are full of sugars, sodas that have all kinds of nasties, or traditional mixers like margarita mix that don't innovate on flavor.  For the most part, the bar industry is rather old school, doesn't believe good taste without sugar is possible, and is male dominated—we are out to change that.
AVEC has created a product that is made to be mixed "with" alcohol; under 20 calories, less than 4g of sugar, and still has interesting and delicious flavors.  We are building a brand that appeals to a younger mindset, celebrates the progressive spirit of today, and pushes the status quo. This makes us different from the traditional mixer brands who mainly talk only to bartenders or to beverage enthusiasts.
BB: Do you foresee canned cocktails, canned mixers, etc. continuing to be popular?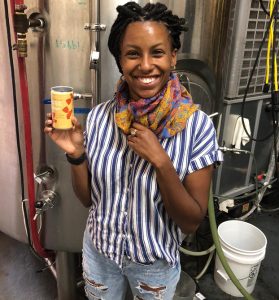 DC: Yes!
Not sure how many people know this, but there is literally a shortage of aluminum cans globally because of the rise of canned beverages. Cans are very convenient for drinkers and from a sustainability standpoint are better for shipping.  We also see bigger players getting into the space—Pepsi launched its own mixer brand just last week.
BB: Do you have any advice for other women in the hospitality industry?
DC: Not trying is a failure. The world needs women to put their talents to work. Look at your relationship and feeling with money, partnerships, conflict—all the uglier sides of business or taking a risk to reach a new level. Then, know where you stand and just give it a go. I did not think I could be an entrepreneur for the longest time because I didn't have enough money, I wasn't risky enough, I needed to be stable, I need this or that first. Just do it!
Also I would say, "Laugh once a day."
Seriously this is the best advice. Humor is the thing I love most in most of my life. I am lucky to have a group of friends that are not only able to joke around when things are fun, but also use humor to lighten moments and connect. Try this: Think about someone laughing. There you go, you are probably at least breaking a smile.
BB: Do you have a favorite AVEC recipe that you'd like to share?
DC: I have so many. I really tell people to order our sampler box (you get three of each of our five flavors) and have a play. There are so many combos. Recently we posted this recipe for a spicy mezacalrita that a customer of ours came up with. Or, if you are not drinking, we really love our Seedlip highballs!