Awave of premiumization has been sweeping through the hospitality industry, and mixers have been caught up in it as well. As consumers question the origin and quality of each of the ingredients that go into their cocktails, tonic shot out of a soda gun and sugary, subpar juices are no longer acceptable.
"We definitely see a trend towards premiumization in the mixer category, which, we believe, is the result of more informed and discerning consumers. They want clean ingredients and more transparency from the brands they consume," says Jay Li, marketing director for Regatta Craft Mixers, a line of premium craft canned mixers that includes tonic, club soda, ginger beer, and ginger ale. "For the bar owner/bartender, the trend towards premium spirits is driving premium mixers as well."
The demand for premium has led to a bevy of higher quality and more consistent mixer options.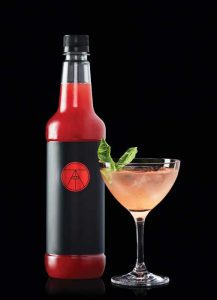 "People want to know that the drinks they consume taste great and are made with high quality, healthy products," says Li, noting that Regatta Craft Mixers are made with natural ingredients, no artificial flavors, and no high-fructose corn syrup, and that they are non-GMO Project Verified, BPA-free, and gluten free. "Our canned mixers provide unique flavor profiles that complement and highlight the flavors of the spirit and the cocktail versus lower cost commodity mixers from a jet gun."
Previously, many mixers were characterized as overpowering and dominated the flavor of a drink. Today's choices, however, offer more of a foundation for the bartender to build on. "Our mixers are made to be subtle and an ingredient in a more composed and thoughtful cocktail. So our mixes are simple flavors like tea, ginger, grapefruit, and really are just one element to the drink," explains Helena Tubis, vice president of Sales & Marketing, Kelvin Slush Company, makers of certified USDA organic frozen cocktail mixes. "They allow the spirits to shine and the creativity of the drink to come through."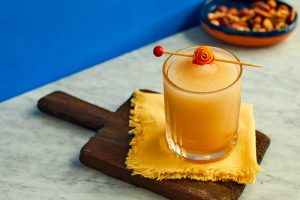 Premium mixers also allow for consistency, which Tubis says is key in frozen cocktails that are typically mixed in large quantities. Frozen cocktails require the right amounts of sugar, alcohol, and water to freeze correctly and to achieve the best flavor. Tubis recommends using a frozen cocktail machine versus a blender as every element of the drink is frozen. "Whereas when you're blending things in a blender, the only element that's frozen is the water from the ice," she says.

Fresh juices can also be notoriously inconsistent, but Twisted Alchemy provides a solution with its line of cold-pressed juices. "Our juice really delivers the quality of fresh-squeezed juice with the food safety of high pressure processing (HPP)," explains Kim Holstein, co-founder of Twisted Alchemy, maker of cold-pressed juices.
HPP allows for the production of fresh-squeezed juice without the use of preservatives or damaging heat pasteurization, which kills the enzymes responsible for the juice's flavor. In addition, Twisted Alchemy also curates the ph level and the brix (sweetness) level of its juices for a consistent product every time.
That consistency naturally leads to a greater efficiency behind the bar. "You have so many places that really want to have this high-quality product, but they don't have the capacity to do it in-house for everything," says Tubis, who explains that in the time of COVID-19 and reduced staff, an easy-to-make, consistent product is key. "You can execute [Kelvin Slush mixes] without a lot of people being involved as long as you have a good recipe.
"With a lot of places working with these skeleton crews, it's really important to be able to bring something in that people are going to want and be excited about, that are going to bring in good margins, and that are easy to execute."
Holstein agrees. "We're excited that our products, because of the technology we use with HPP and the focus on food safety, can be a solution that helps to eliminate juicing costs, helps to eliminate any kind of waste, and is just a helpful solution that actually will elevate the spirits of people and the spirits in the cocktail."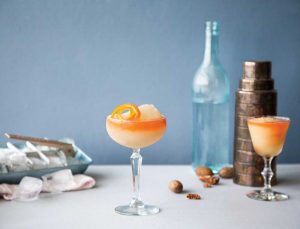 Holstein points out that using bottled mixers is also a more sanitary way to include fresh juices in a bar program, especially in light of more stringent COVID-19 sanitation requirements and higher customer expectations surrounding cleanliness.
Speaking of COVID-19, many bars have transitioned to more takeout and to-go orders, and anything that increases the efficiency of those programs is a win. Holstein notes that there has been an increase in orders of Twisted Alchemy's 10-liter bags in boxes. "They're easier to dispense, and it gives them the volume and efficiency," she says. "The extended shelf life really gives them the flexibility so that they have zero waste, and there is zero juicing labor. So that makes it really work within the constricted environment that they have to deal with because of the pandemic."
Twisted Alchemy is also launching new 200 ml bottles of juices, which will fit well into to-go and delivery programs.
Li has also noticed Regatta Craft Mixers' cans being popular options for takeout orders—especially the 8-ounce Classic Ginger Beer. "It is perfect for those accounts that have shifted to 'to-go' cocktail offerings," he says. "It's just the right amount for two cocktails and lighter, safer, and easier to transport than glass bottles."
In addition to increased efficiency, bars are also looking to grow the margins of to-go programs. Holstein says bars should get creative with their offerings and expand their menu to attract customers. She has noticed their blood orange and passionfruit juices have been very popular flavors. "They're unique flavors that create a varied cocktail menu," she says.
Tubis also recommends differentiating your menu through unique and unexpected flavors. She finds bartenders adding spirits like mezcal and vermouth to frozen cocktails.
She says frozen cocktails in general are a great margin booster as they're a special treat that most customers won't make at home. "Regardless of the size of your restaurant, generally your frozen drink is going to be one of your bestsellers," says Tubis.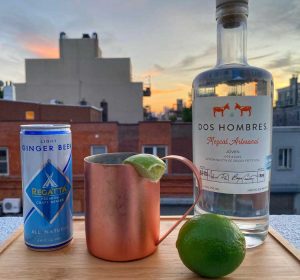 Frozen drinks can also help your bar stand out from surrounding establishments, as they are often colorful and visually pleasing. "They have that 'fajita effect,'" says Tubis, noting that when one is brought out everyone else wants one. "Frozen drinks don't have that aroma, but they do have that visual effect."
Another popular option to add to takeout and regular menus alike is the low-ABV cocktail. Healthier options were in demand long before COVID-19 became a reality, but the pandemic has just increased consumers' interest in staying healthy.
"We anticipate [low- and no-ABV cocktails] to continue as COVID-19 and living healthier continue to dominate news cycles and conversations," says Li. "Our lower calorie mixers, particularly our Light Ginger Beer, are great options for creating reduced calorie cocktails and mocktails."
Holstein has also seen a trend toward healthier options, such as low-ABV and low-sugar cocktails. She says Twisted Alchemy is "obsessed" with making sure their juices are low in sugar, allowing the natural flavors of the juices to shine. "With the quality of fresh-squeezed, it carries so much further, especially for the non-alcoholic or the low-ABV, to be the centerpiece of the cocktail," she says.
She also notes that some of Twisted Alchemy's juices have other health benefits. For example, the lemon and lime juices are antiviral, and the blood orange juice is 300% the Vitamin C of regular orange juice.
Tubis points to frosé as an early example of the popularity of low-ABV drinks. Now, she sees bartenders incorporating a variety of different low-ABV spirits in frozen cocktails. "Vermouth is having a moment, which is cool," she says. "People are experimenting, they're playing around with flavors, and they're building really solid, delicious cocktails."
By Ashley Bray