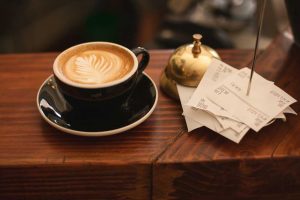 New York City is set to reopen its indoor dining on September 30. In an effort to help bars and restaurants recuperate lost revenue due to the impacts of the COVID-19 pandemic, the New York City Council approved legislation on September 16, which will allow venues to add up to a 10 percent COVID-19 Recovery Charge on a customer's bill. Councilman Joseph Borelli was the prime sponsor on the bill.
The text of the legislation reads:
Restaurants have struggled since the onset of COVID-19 and the associated in-person dining restrictions went into effect, forcing many out of business with many others barely surviving. However, current rules prohibit restaurants from charging any fees other than the listed price of food and drink, even if such surcharge is clearly disclosed. This bill would help restaurants by temporarily allowing them to add a "COVID-19 Recovery Charge" of up to 10% of a customer's total bill. The menu and bill would need to clearly disclose this charge. This surcharge would be permitted until 90 days after full indoor dining is once again permitted.
Such surcharges are already allowed in other parts of New York State and in many other states around the country.
Mayor Bill De Blasio is said to support the bill and is expected to sign it into law in the near future. De Blasio also recently expanded street closures for outdoor dining to weekdays in addition to weekends as a part of the "Open Streets" program.
NYC Council Speaker Corey Johnson said on Twitter, "The@NYCCouncil is doing everything we can to make sure our restaurants survive this pandemic, and we'll keep doing it until we're out of the woods and fully recovered as a city."