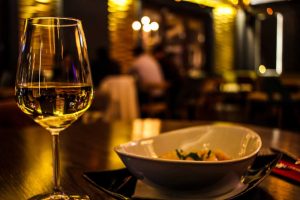 As outdoor dining winds down and enters its last few weeks in many parts of the country staring down winter and dropping temperatures, understandably, many bar owners are taking a hard look at their indoor dining options.
For some states, indoor dining has just been opened up or will be allowed to reopen in the next few weeks. And in others, like Florida, bars are still shuttered with no concrete plans or a date for reopening.
New Jersey
New Jersey Governor Phil Murphy allowed bars and restaurants to reopen their indoor dining sections on Friday, September 4. Originally, the state had planned to allow indoor dining ahead of the July 4th holiday before pulling back and extending the closures.
Now, New Jersey bars and restaurants can welcome guests back to dine in—with some restrictions. Indoor dining is restricted to 25% capacity.
The Governor's executive order also stated these restrictions:
Limit seating to a maximum of eight (8) customers per table (unless they are from a family from the same household) and arrange seating to achieve a minimum distance of six feet (6 ft) between parties;
Require customers to only consume food or beverages while seated;
Require patrons to wear face coverings while inside the indoor premises of the food or beverage establishment, except when eating or drinking at their table;
Food or beverage establishments with table service must require that customers be seated in order to place orders;
Food or beverage establishments with table service must require that wait staff bring food or beverages to seated customers; and
Keep doors and windows open where possible and utilize fans to improve ventilation.
New York City
After walking back initial plans to reopen indoor dining this summer due to rising COVID-19 cases around the country, New York Governor Andrew Cuomo announced that on September 30, bars/restaurants will be able to open dine-in sections at 25% capacity.
The Governor issued additional guidance on reopening indoor dining:
Temperature checks will be required at the door for all customers
One member of each party will be required to provide contact information for tracing if needed
No bar service – bars will only be used as service bars, a source of making drinks and serving them tableside
Masks must be worn at all times when not seated at a table
Tables must be six feet apart
Restaurants close at midnight
Strict adherence to all State-issued guidance
Restaurants should operate with enhanced air filtration, ventilation and purification standards
Limit air recirculation and allow for outside air ventilation
Outdoor dining will continue in the interim
New York City is serious about enforcing the above restrictions and will provide a team of 400 enforcement personnel to work with the State Police Task Force to ensure compliance. Restaurants must publicly post their 25% indoor dining capacity and the phone number and text number to report violations.
On November 1, the guidelines will be reassessed, and if the infection rate doesn't increase, indoor dining at 50% capacity may be allowed. 
Texas
Since Governor Greg Abbott closed bars in June, owners have been wondering when they will be given the green light to return to business, and it seems like opening day may be on the horizon.
Back in August, Governor Abbott said the threshold to reopen was that the seven-day coronavirus positivity rate had to be at 10%. That rate has now dipped below 10%, leading many to hope Abbott will make an announcement on reopening bars soon.