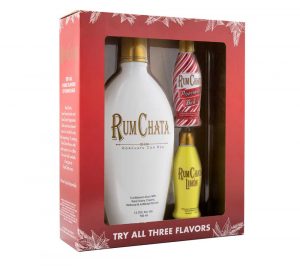 RumChata is bringing the taste of peppermint bark to store shelves this holiday season. Traditional peppermint bark layers the flavors of white chocolate, dark chocolate and candy cane to create a truly unique holiday treat. RumChata Peppermint Bark reimagines the same delicious combination as a rum cream liqueur.
RumChata has dressed up its traditional gold-capped bottle for Peppermint Bark with colorful, festive holiday graphics that makes it the perfect gift to bring to a holiday party or to share at home.
RumChata fans will also be treated this year to a special holiday gift set that includes a 750ml bottle of RumChata along with 100ml bottles of the new RumChata Limón® and RumChata Peppermint Bark. Perfect for party hosts, party guests, and gift shoppers, the RumChata holiday themed boxed gift set is ready for instant giving.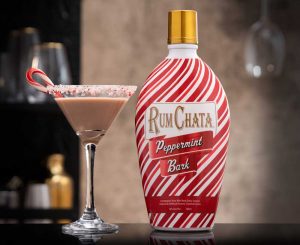 "RumChata's family of brands will be on full display this holiday for all RumChata lovers to enjoy," said Tom Maas, RumChata founder and master blender. "RumChata Peppermint Bark is going to be a huge hit while the holiday gift set provides a great way to introduce the brand to new consumers so they will be coming back for more all year-round."
The suggested retail price for RumChata Peppermint Bark 750ml bottle and the RumChata Holiday Gift Set is $21.99.