Our Women's History Month profile series continues with Jaime Whitton, singer-songrwriter, ocean conservancy advocate, and co-founder of El Sativo Tequila.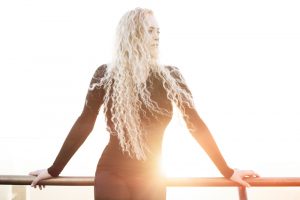 Born in Reno, NV, Whitton's first passion was music. Shortly after graduating school, she moved to Los Angeles, CA, where she began pursuing her music dream through touring, film, and television. Like many aspiring artists, she sustained her music career through working jobs in the hospitality industry. During this time, Jaime discovered that she had a hidden talent and passion for the culinary arts.
Her passion for organic culinary creation was born from her desire to help others. She developed organic healing menus for her grandpa, Cliff, that tasted so good he would say, "she tricked him into eating healthy." This inspired her to follow her newfound passion of creating dishes centered on healthy "whole food" eating.
Music, mixology, and culinary arts eventually combined, and she has been hands-on in the bar and restaurant industry in California for over 15 years. She has helped her brothers launch top cocktail destinations, including Villains Tavern (#1 bar DTLA), Frauds and Swindlers (Rated in Best New Bars in America), and Prank Bar (LA's first walk up bar). While working at Prank, Whitton and her team began exploring the medicinal effects of terpenes, and eventually found a way to use their properties in tequila with her brother-in-law and co-founder, Dr. Robert Summers. Thus, El Sativo was born.
El Sativo is the first tequila to isolate terpenes in raw agave and maintain its properties.
Read our Q&A with Jaime, below!
Bar Business (BB): Tell our readers more about El Sativo.
Jaime Whitton (JW): El Sativo is an innovative tequila that lifts the spirits and stands apart from the crowd. A Single Estate masterpiece and the winner of two double gold awards, including 2020 Tequila of the Year (San Francisco World Spirits Competition). Our sweet agave dances in waterfalls of stone fruit soaking in memorable days and fun-filled nights. El Sativo sets itself apart by utilizing a special distillation method that naturally highlights the agave plant's precious resources known to have mood-lifting and energy-boosting attributes that exemplify #SoSativo. El Sativo Tequila is also Certified USDA Organic, Non-GMO, OK Kosher, and each bottle is 100% smart combustible recycled glass with organic soluble labels. Every bottle sold gives back to Ocean Conservancy. It's truly "A Better Tequila for a Better World."
BB: What do you love most about the hospitality industry?
JW: I love the process of creating for the consumer and witnessing the look on their faces from the beautiful presentation to the delicious last bite or sip. I have three obsessions: Tequila. Music. Environment. I've been able to artfully mix all three together, which has fulfilled me as artist. I've been growing my own organic, sustainable vegetables since I was a teenager, and that passion started my dedication to the environment. My music led me to Los Angeles, CA from Reno, Nv, where my family has been in the spirit industry for over 25 years. We've been involved in everything from bartending to bar ownership to spirit education and distilling. After many trips over the years to Jalisco, I fell in love with the agave, and especially the USDA certified organic production process. My curiosity for tequila and sustainability of the planet only grew from there and here I am years later.
BB: What has been your biggest challenge?
JW: There have been so many challenges to get to this point, but I'll start with the present. After years of collaboration, and many distillation trials, we were bottling and getting ready to launch in August 2019. As luck had it, my brother stopped our bottling and decided the liquid wasn't exactly what he wanted (for the 5th time), and we had to pour out all 3600 bottles (none of it was wasted). We were devastated and deflated, but my brother-in-law, Dr. Bob Summers, who helped create a proprietary temperature balanced distillation (this process maintains some of the beneficial elements in the agave), went back to work with our distillery. We finally finished and got our first bottles in January 2020, which coincided with the last day to submit for the San Francisco World Spirits Competition (a world-renowned blind tasting). March 2020: COVID-19 shuts down the US. Then in April 2020, we won Double Gold and 2020 Tequila of the Year (SFWSC). A rollercoaster that continues to this day!
BB: Tequila has grown in popularity over the last year or so. Why do you think this is? Do you foresee that growth continuing?
JW: I can see why so many people love tequila. It is exciting and delicious. I do see it continuing… however, with the shortage of agave and cost-cutting measures in other growth and distillation processes, we pride ourselves on cutting no corners. We are not making vodka; we make an organic single estate tequila that encapsulates the full essence of the Blue Agave. We don't have a celebrity for our tequila; our tequila is the celebrity!
JW: The two things that have helped me in the hospitality industry are:
STRIVE TO BE THE BEST AT YOUR CRAFT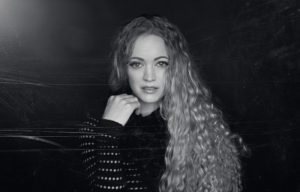 It's okay not to know everything because there's always more to learn. Arm yourself with KNOWLEDGE and be open to collaborating with other experts in your field. Be specific on what you need and want and don't be afraid to ask for help.
BE FLEXIBLE
Being a creative, that's the fun part. Sometimes we get stuck on an idea, but you're going to be evolving all the time. Things change. And sometimes things change every day.
BB: Do you have a favorite El Sativo recipe that you'd like to share?
JW: Oh wow, there are so many to choose from! El Sativo is an amazing tequila for cocktails as well as sauces for food. The two I'd choose would be:
SATIVO SMASH (our signature cocktail, easy to make)
Ingredients:
1 3/4 oz El Sativo Blanco
4 leaves of fresh Mint
3 Wedges of Fresh Lemon
3/4 oz Lemon Juice
3/4 oz Light Agave
Directions:
Add all ingredients into a shaker tin. Ice, fine strain, 3 rocks ice and gem ice on top. Lemon wheel and mint sprig to garnish.
Cilantro Chimichurri Sauce (for steak skewers, easy to make)
Ingredients:
2 oz El Sativo Blanco
Bunch of Fresh Parsley
Bunch of Fresh Cilantro
1 Shallot
3 Garlic Cloves
1/2 Fresh Lemon Juice
2 Tbsp Red Wine Vinegar
1 1/2 cup Olive Oil
Pinch of Sea Salt
Pinch of Chili Flakes
Directions:
Put all ingredients in the blender. Enjoy!