Menu changes have been a part of the operations adjustments bars and restaurants have had to make in response to COVID-19, in addition to social distancing and more stringent disinfecting practices. We spoke with several restaurants and bars on how COVID-19 has led to changes in their menu selections and formats.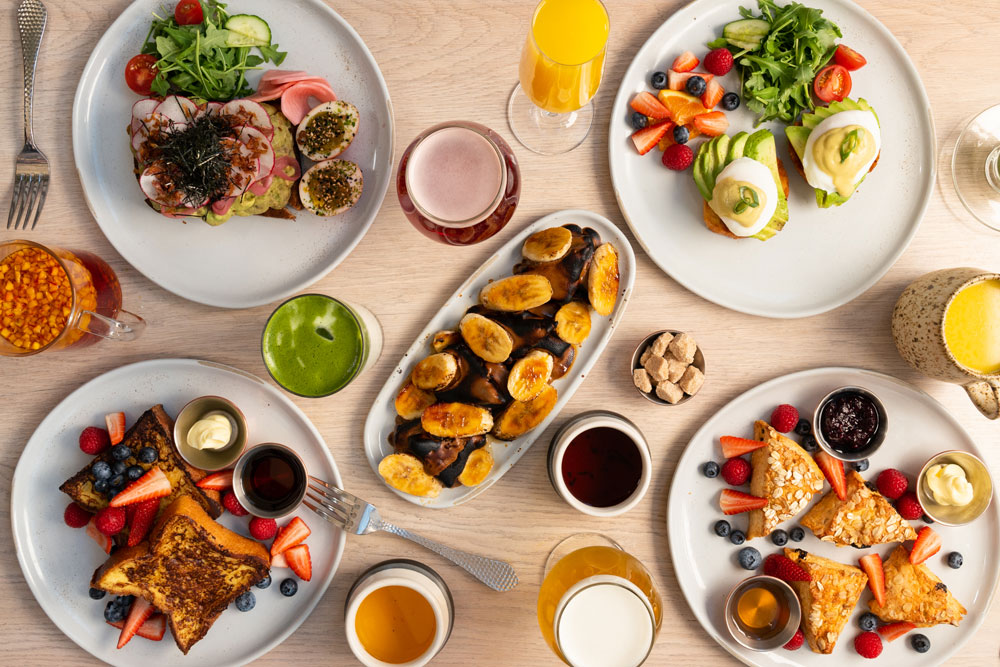 Technology has beget several physical menu alternatives.
In order to reduce waiter-customer contact, the management at Samovar Tea Lounge in San Francisco's Yerba Buena Gardens encourages customers to order their meal on the restaurant's website or app online, selecting the "for here" option. Once guests are settled in, a food runner will bring over drinks and food, and the app will also allow them to pay and tip.
"Waiters will likely disappear, and prices will have to go up as operating costs and materials are going up," acknowledges Owner Jesse Jacobs, who says they will increase the use of compostable materials. "It's on us to provide an awesome experience in exchange for the changes."
Kenneth Danko, Owner/Chef of the Devilicious Eatery and Apparition Room cocktail bar in Temecula, just outside of San Diego, also advocates for the use of QR Code menus. "While we encourage customers to use the QR code visibly displayed on every table to pull up a menu [developed by Miami-based firm Menu Men] on their phones, disposable paper menus are available for those unable to access the menu or who are not comfortable with the technology," he explained. "However, only one menu per table will be handed out on request and disposed after all guests at a table place their orders."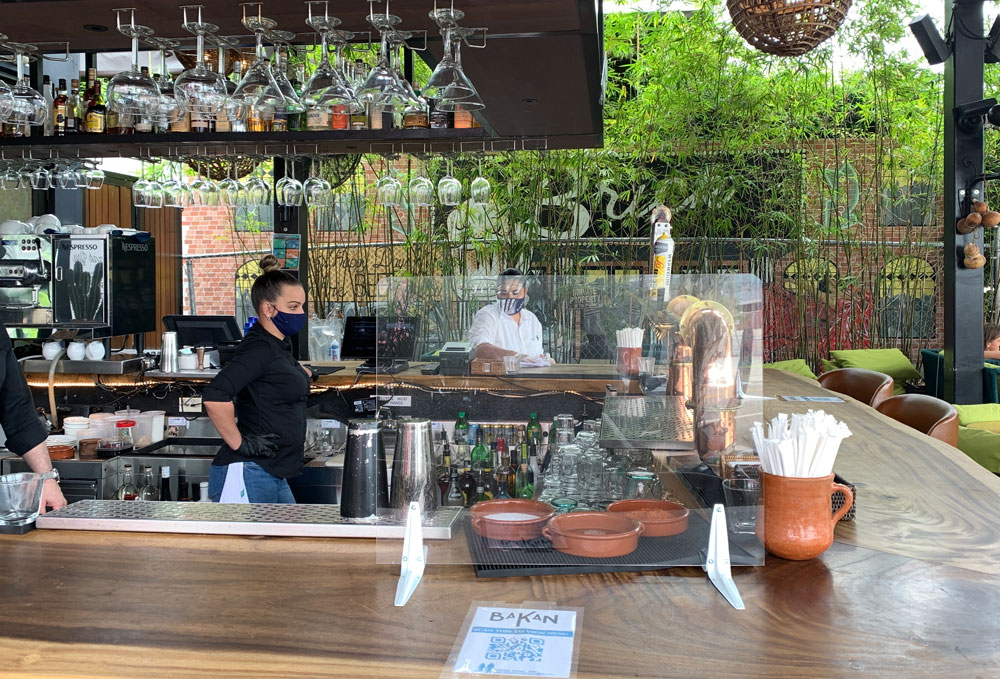 Streamlining the number of menu selections, meanwhile, can help a business cut expenses during the adjustment to the new normal. Samovar Tea Lounge will now offer only the top-selling 20% of its menu items and serve its classic cocktails in glassware, if allowed.
At Tacolicious, a San Francisco-based, full-service Mexican restaurant with five Bay Area locations, Director of People Korey Reynolds says that with minimal dining room seating and the need to cut labor expenses, management decided to drop less popular items and those requiring longer prep time and instead actively promote its bestsellers, especially tacos and margaritas.
Corporate Beverage Director Andrea Cornwell for Ohio-based national restaurant group Cameron Mitchell, says that restaurant management focused on all of the items that sold the highest volume before COVID-19 when modifying menus. "The consumer is consistently 'trading down,' or selecting the lesser expensive wine/beer on the menu," she says. "Therefore, we have chosen to put entry- and mid-level tier products on our menus for now."
By Elyse Glickman
Photos: Samovar Tea Lounge; BAKAN Miami.