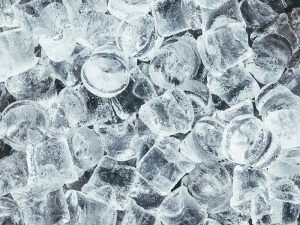 As state coronavirus restrictions ease, bars and restaurants everywhere are preparing to reopen with their customers' safety in mind. A commercial ice machine is one appliance the food industry can't operate without. If you're planning on reopening your business soon, there are some things you can do to ensure your ice machine is ready to start serving customers as well!
Schedule a Preventive Maintenance Visit
Commercial ice machines require two preventive maintenance visits per year – provided they are installed in a relatively safe area. Certain areas, like bakeries, breweries, or busy kitchens, produce a high level of airborne particles that enter ice machines and require more cleaning.
During a preventive maintenance visit, an ice machine technician will optimize the machine for maximum performance and clean out any dirt, mold, or scale that might have formed.
If it's been a while since you've had preventive maintenance performed on your ice machine, now is the time to schedule a visit. Mold may have formed in the machine while you were away (especially if the ice machine was still running while your business was closed).
Preventive maintenance will also ready the ice machine for an influx of business. The last thing you want is your ice machine breaking down while welcoming your customers back.
Prepare Your Ice Machine for Service
If you've called an ice machine service to clean, repair, or perform maintenance on your ice machine, there are some things you can do to cut service costs.
An ice machine technician needs room to work on an ice machine. If containers or boxes are surrounding the ice machine, you will have to move them before the technician gets started.
Also, if the ice machine is too close to a wall or fixture, the technician will have a harder time servicing the ice machine – which will take more time.
Ice machine service companies generally charge labor by the hour. If you need to move boxes, containers, or the ice machine itself, you're likely paying for that time out of your pocketbook. The same goes if the technician took extra time to service the machine because he couldn't reach vital ice machine components.
If you have an ice machine technician coming to your bar or restaurant, make sure the area around your ice machine is clear of debris. If there is a large fixture blocking the ice machine, like a shelving unit or other appliance, try moving it at least two feet away from the ice machine.
The easier it is for a technician to work on your ice machine, the less he'll charge in labor costs.
Turn the Machine Back On 24 Hours Before Opening
Each ice machine model is rated to produce a specified amount of ice a day. That means if you own a 600-lb ice machine, it will take a full 24 hours for that machine to produce 600 lbs of ice.
If you shut your ice machine off while your business was closed, you want to make sure you have a full bin of ice to serve your customers the day they return. Make sure you turn your ice machine back on 24 hours before you plan on opening your doors.
Each ice machine brand is different, so make sure to follow the manufacturer's instructions on how to turn your ice machine back on. If you shut off the water supply to your ice machine when you turned it off, make sure to open your water line BEFORE turning the machine back on. Running an ice machine without water going to it can cause damage to the unit.
Prepare New Safety Protocols for Your Employees
Following state health guidelines can help prevent the spread of diseases like coronavirus, but protecting your customers starts with your employees.
Ice machines are not known to attract bacterial or viral contaminants. The most common way ice machines spread illnesses is when employees don't follow ice handling best practices.
Just as with food, employees need to wash their hands for at least 20 seconds with soap and water before handling ice. While pathogens won't survive very long on an ice cube's surface, many can survive the trip from the ice machine to the table.
Cleaning and disinfecting high-traffic surfaces of the ice machine throughout the day will help reduce the chances of accidental contamination. Placing a supply of hand sanitizer or disinfecting wipes near the machine is an excellent way to encourage clean habits while using the ice machine. The cleaner the surface of the ice machine is, the less chance it will transport contaminants from one employee to another.
It's Always the Right Time for Ice Machine Care
Each of these tips will help you prepare your ice machine for returning business. With the exception of turning on your machine, business owners should consider following these tips year-round.
Keeping your ice machine in peak performance is a best practice for all seasons. Not only will your customers always have safe, sanitary ice, but a well-performing ice machine will save your business in utility costs. The smoother your machine runs, the less water and energy it will use.
Overall, if you treat your ice machine well, it will treat you and your customers well. Neglect it, and it will cause you an unnecessary headache.
By John Mahlmeister, the Chief Operating Officer and Co-Founder of Easy Ice. Easy Ice is co-headquartered in Phoenix, AZ and Marquette, MI, and is the national leader in the full-service ice machine subscription industry with warehouse and distribution facilities in Chicago, Dallas, Kansas City, and Orlando. Since its founding in 2009, the Company has rapidly grown its ice machines under management to 25,000 units across 47 states. Easy Ice's commercial ice machine subscription programs include installation, cleaning, preventive maintenance, repairs, backup ice, and peak demand ice. The Company operates under three brands: Ice Masters in Kansas and Missouri; Automatic Icemakers in Chicago; and Easy Ice in all other cities and states. For more information, please visit www.easyice.com.