A recent survey conducted by Quadrant Strategies between June 4 and June 24, 2021 found that despite their concerns about survival during the peak of the pandemic, U.S. restaurants are now confident they can keep their doors open and have high expectations for their future.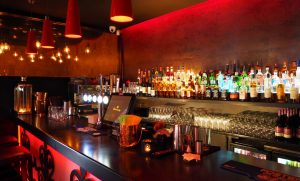 The survey, commissioned by Uber Eats and DoorDash, surveyed 300 restaurants across the U.S. It found only 2 in 10 restaurants are worried about survival, leaving 8 in 10 confident in their ability to survive beyond the pandemic. Three quarters of restaurants also reported doing well financially, and 90% expect to be doing
well in a year.
In fact, 85% of restaurants feel they're in a better position now than they were before the pandemic hit.
This increased confidence and financial stability is due in part to three factors.
More outdoor dining options
New outdoor dining structures have had a major impact on revenue. Among those surveyed, 66% of restaurants that currently offer in-person dining have built new outdoor structures during COVID, and 79% with outdoor dining structures report it as having a very or somewhat significant impact on increasing revenue.
Alcohol delivery
Alcohol delivery has helped as well. Among those offering alcohol for delivery, more than 9 in 10 (95%) say alcohol delivery has increased their revenue.
Downtime to upgrade facilities and operations
Many restaurants used the downtime during the pandemic to make upgrades to their facilities, improve operations, and streamline menus.
One survey participant, an independently owned suburban restaurant in the south,  had this to say: "During the pandemic and the closure that followed, our restaurant and bar was fully renovated with new equipment, decor, and kitchen fixtures. It is a drastic improvement."
An independently owned urban restaurant in the northeast said, "During the little time off during the pandemic, we were able to fine-tune the restaurant and improve the menu, the layout, and our staff, so that when we started getting back to normal, everything was working much faster and smoother, and we have a better menu, which allows us to generate more profit."
Continuing concerns
Restaurants do remain concerned about some issues, such as inflationary pressures,
employee shortages, and existing government regulations. More than 75% of restaurants said that increased cost of goods (43%) and worker shortages (35%) were among their top concerns.
Other areas of concern included:
Employee wages/costs (24%)
Rising minimum wage (23%)
Debt developed during the pandemic (21%)
Taxes (20%)
Surprisingly, the often cited issues of rent (13%), insurance costs (13%), and delivery app fees (17%) rounded out the bottom of the list.