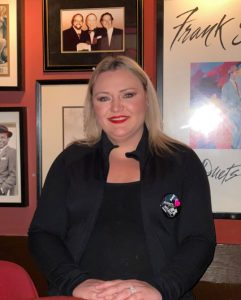 Janette Sorbet is the friendly face at Johnny's Hideaway that guests can't wait to see, especially after the pandemic. As a longtime cocktail server at the beloved Atlanta hotspot since 2003, Sorbet knows how to ensure guests have a good time, but it wasn't until the COVID-19 pandemic that she realized just how much she needed that connection with her patrons and how their experience at Johnny's affected her spirit.
"Every week that I go into work, I get to see someone I haven't seen in a year or two. I've worked at Johnny's since 2003, so my customers are almost like an extended family, and having that familiar connection makes me feel good," says Sorbet of what she has missed most at Johnny's since COVID-19 started in 2020.
The outpouring of support, both emotional and financial, from customers checking in on Sorbet and her colleagues got her through the scariest of times last spring when Atlanta restaurants and bars were forced to shut their doors and she didn't know when she'd be able to return to work. That same sense of community intensified the bond between Sorbet and her fellow servers and bartenders, who found normalcy in calling to check on one another.
"Without the support of our guests and our Johnny's family, it would have been really hard to get through this time," she recalls. "Now, I'm ready to help these people let their hair down—everyone needs a little of that, especially after the past year. One of my recent guests came in after just being released from a nursing home and said, 'I'm doing this every week!' They remind me that we can't forget to live."
If anything, the COVID-19 pandemic has magnified what an important place Johnny's truly is. During Georgia's shelter-in-place orders, the nightclub had the idea to pivot to a virtual nightlife experience by livestreaming a four-hour DJ set on Twitch every Saturday night for two months. Sorbet couldn't believe how many patrons poured themselves a drink and joined the dance parties from their living rooms because they were so eager for the Johnny's experience.
"So many guests have met their significant others here, had birthday parties and, believe it or not, divorce parties here," she adds. "Having fun together and remembering the good times, that's what Johnny's is all about."
Sorbet's positive outlook even extends to some of the safety measures the nightclub put in place during COVID-19, and she really appreciates the touchless menus, noting that it makes the food and drink service faster while also keeping both staff and guests safer. Johnny's also installed a new air filtration system that is used in hospital settings to reduce the pathogens in the air, providing an additional level of safety in the establishment.
Anoth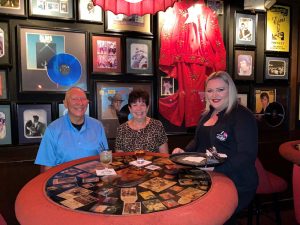 er new addition that Sorbet is happy to say is here to stay is Johnny's outdoor speakers. When the nightclub was able to reopen but with reduced capacity, these speakers were installed so guests waiting in line could hear exactly what was happening inside on the dance floor. Now, patrons enjoy a pre-party before entering.
Although things have certainly changed since 2020, one thing remains the same: Johnny's will always find a way to show guests a good time.