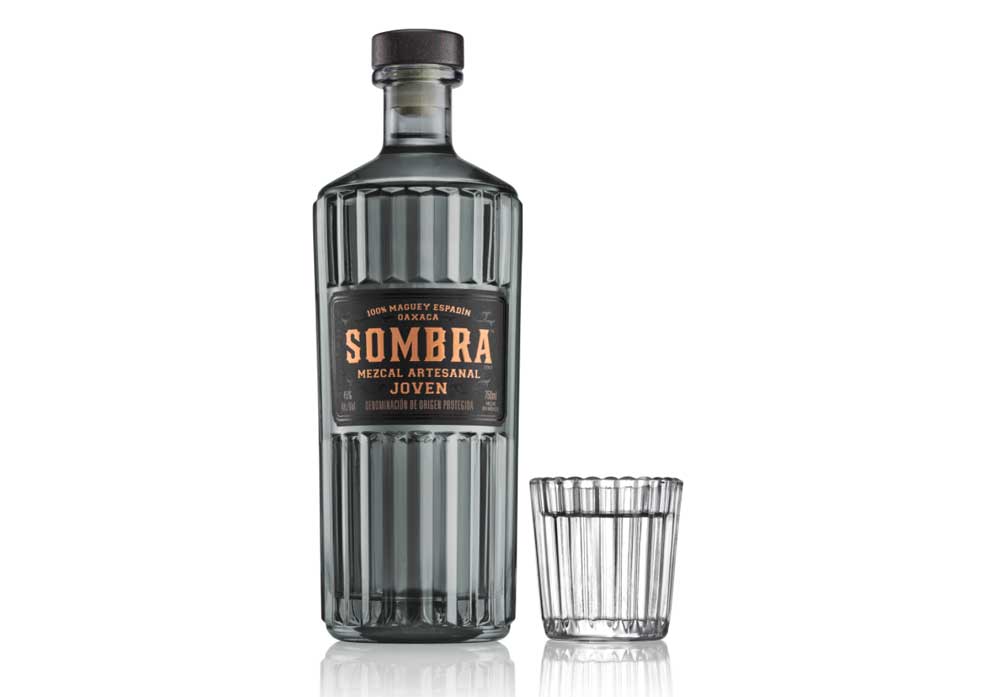 Sombra Mezcal , the world's most sustainable mezcal, looks to the future by introducing a freshly redesigned bottle that conveys the premium nature of its award-winning mezcal.
Founded in 2006, Sombra Mezcal has been handcrafted in Santiago Matatlán, Oaxaca, Mexico. Sombra is made from organically farmed, high altitude Espadín agave and distilled at the traditional strength of 90 proof. Sombra Mezcal was named the "Best Agave Spirit in the World" by F. Paul Pacult's Spirit Journal, and was recently ranked #3 in the New York Times Mezcal review. In addition, Sombra is also one of a few mezcal brands that owns and operates its own Palenque – ensuring consistent quality, supply and environmentally friendly production methods. Each step of Sombra's production, from fermentation to distillation, has been reimagined to reduce its ecological impact while respecting artisanal traditions.
The iconic bottle design takes inspiration from the venerable vaso veladora, a true Mexican classic. Originally these glass cups were used to contain prayer candles. The fluttering illumination of a bank of these candles adds to the ambience of every Oaxacan church. Somewhere along the line, someone had the idea of borrowing the candle container to drink mezcal and a whole new category was born.
The grey-shaded glass color is a nod to the brand's name (which means shadow in Spanish) and the light smokiness of the taste. The refreshed logo and copper lettering represent the stills used in the distillation of the artisanal spirit. The label shape represents the brick made by Sombra's Adobe Brick Project which is part of Sombra's award-winning sustainability initiatives at their Palenque in Santiago Matatlán, Oaxaca. The Sombra Adobe brick project upcycles distillation waste to create adobe bricks used to build houses for those in need in the community.
"We are very proud of this new iconic bottle. It reflects a contemporary expression of our history and traditions. It fills me with happiness that the bottle is part of the adobe bricks project and inspires me to improve by helping more indigenous families and communities through it." said Martha Jimenez, Sombra's General Manager and Director of the Sombra Adobe Brick Project, she added "… the new bottle uses a reduced glass weight making it more eco-friendly."
The new bottle was done in collaboration with revered design studio Sandstrom, which accepted the challenge to create the redesigned Sombra bottle. "The result is respectful of Oaxacan traditions and Mexican design where purpose, function and beauty are all part of the execution," says Steve Sandstrom, founder and partner of Sandstrom Design.
The new Sombra Mezcal bottle is the brand's latest expression of its dedication to quality and sustainability.