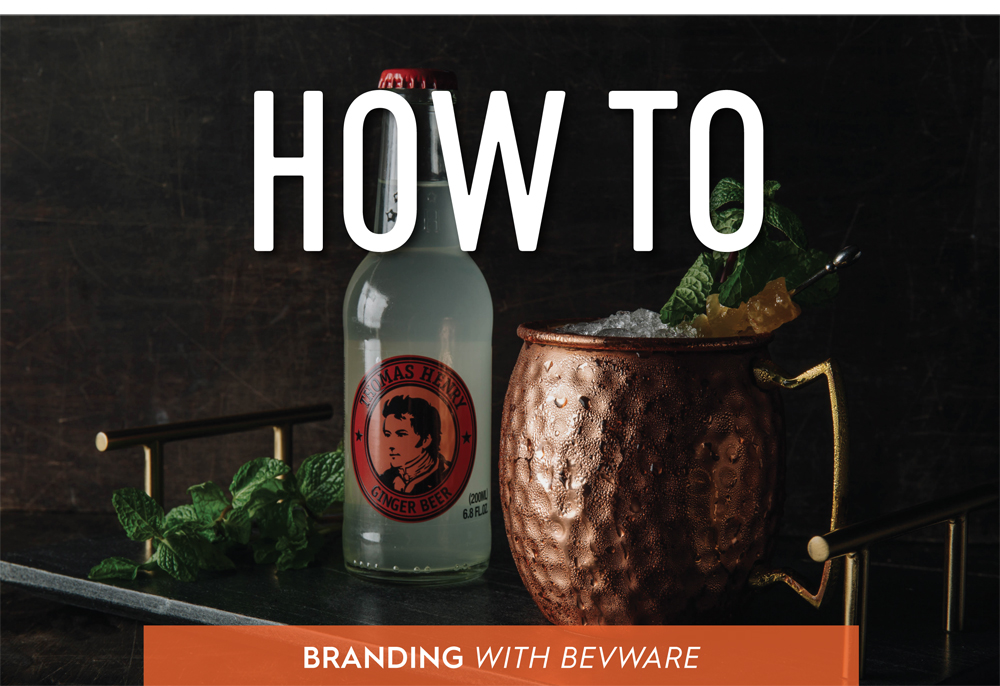 The glass is as important as what's in it.
By Emily Eckart
Glassware isn't just a necessary afterthought—it's one of the most tangible ways that customers interact with your business and your brand. The look and feel of a glass shapes your customers' experience and, later on, their memory of a night spent out. Savvy bar owners know that details like glassware matter, and carefully selecting appropriate models will pay off in the long run.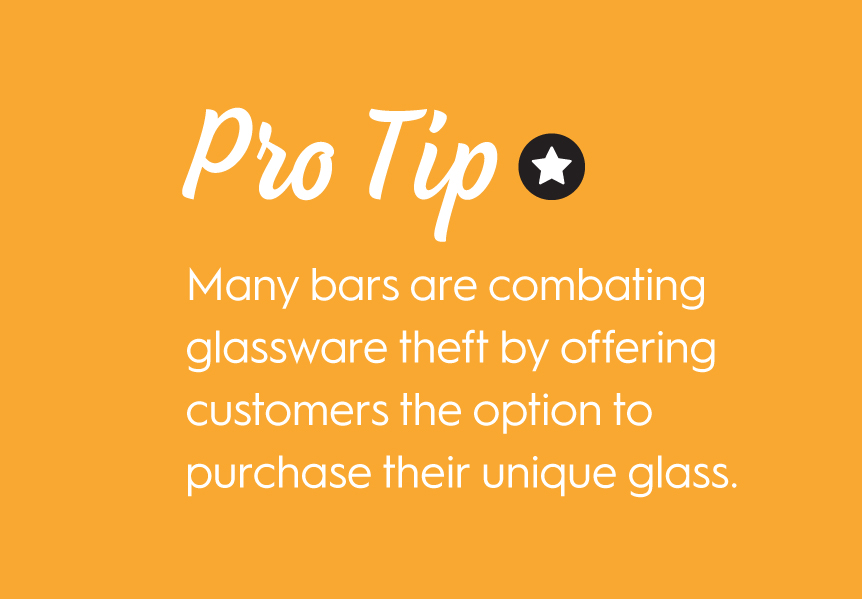 Presentation is Everything
Charlie Reichenbach, Hospitality GM at Wayfair Professional, a division of the large online retailer Wayfair just for the trade and businesses, says, "The wrong glassware can take something away from a drink, whereas the right ones can enhance the experience and even become the driving point of the conversation."
Trisha Charles, Vice President of Product and Marketing at KegWorks, a provider of high-quality bar equipment and accessories, says that a beverage is about much more than just the drink itself. "People taste with their eyes and nose long before it ever hits their lips."
Taste & Aroma
Presentation is important, and it can enhance more than just the aesthetic appeal of a beverage. "Glassware changes the experience and even the flavor of what you're drinking," explains Charles.
For example, Charles highlights Spiegelau's (a maker of high-quality, crystal glasses) specialized IPA craft beer glass, one of the many products KegWorks carries. Spiegelau's IPA glass has a unique ridged bottom that enhances the beer's flavor by creating more foam. The top half of the glass has a rounded shape somewhat similar to a wine glass. This allows it to open up different flavor notes in the beer, which are usually lost in a regular pint glass. The result is an elevated beer appreciation experience.
Reichenbach also suggests using wine-shaped glasses to lend a distinctive taste to other beverages.
"Glassware shape can truly impact the taste and flavor of the actual drink, and while the majority of research to date has been related to wine, these general learnings are starting to carry over into other areas," says Reichenbach. "In fact, cocktails are increasingly being featured in wine glasses where the aroma can gather in the bowl of the glass. One popular example is the Aperol Spritz."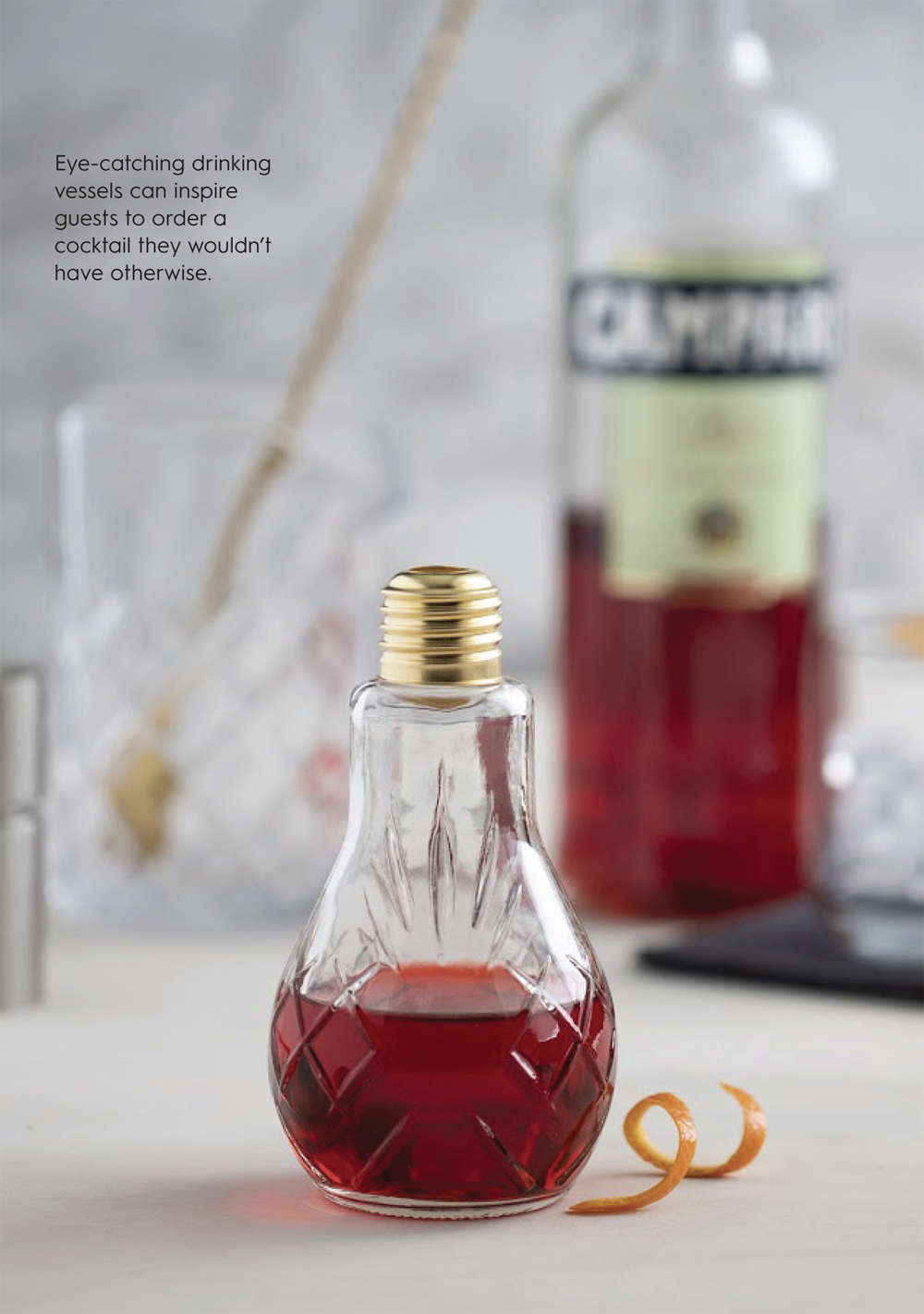 Go for the Unexpected
Philip Knott, CEO of Old Moscow Mugs, creators of 100% authentic handcrafted copper Moscow Mule mugs, says that creativity in pairing beverages with unexpected glasses can pay off.
"I like to drink champagne out of a red wine glass. I believe it opens up the flavor of the sparkling wine, and I also find it more comfortable to drink from," explains Knott. "It also is a bit out of the norm, which leads to conversation about it.
"I see a lot of bars starting to find new and interesting ways to serve classic drinks in glassware that is not usually used for that purpose. From pina coladas in mason jars to beer served in copper beer mugs, bars are creating their menu offerings in new and unique ways."
Whatever beverage you're serving, it's important to consider its most distinctive qualities when choosing a glass. For instance, Charles says, carbonated drinks—such as cocktails with soda or tonic water—benefit from long, high vessels like a Collins glass. A Collins glass will preserve the bubbles longer than a glass with a wider opening.
Overall aesthetics also matter. Knott says, "A bar can stand out by offering unique and interesting ways to serve its drinks that not only enhance the experience of the beverage, but also can differentiate it in the market and blend it into [the bar's] theme."
Charles recommends giving cocktails a boost by putting them in a beautiful or elegant glass that way, "you're providing more of an experience than just the taste of it."
Classic cocktails can also benefit from a glass with a new look. And pairing signature cocktails with a particular unique glass can make your carefully constructed beverage that much more memorable.
A great example of a cocktail that's defined by its vessel is the Moscow Mule. Knott notes that the eye-catching, distinctive copper mug has made the Moscow Mule, "one of the most recognizable cocktails of its kind."
The Moscow Mule has become so well-known that Business Insider even listed it as number eight in a list of top cocktails worldwide in 2018.
Old Moscow Mugs offers bar owners a variety of distinctive copper vessels to choose from—ranging from hammered to smooth copper mugs and even copper beer steins. 
Unique and eye-catching drinking vessels like these can even inspire some guests to order a cocktail they wouldn't have otherwise.
"For cocktails," Knott explains, "the appeal of the beverage can come down to the way it's presented. It's not uncommon for patrons to ask, 'What are they drinking?' And then go ahead and order the same, solely from its presentation."
Presentation—and diner envy—is thus an important driver of sales.
The importance of presentation has been amplified by the popularity of social media, and Instagram in particular. A gorgeous glass can encourage customers to share their night out at your establishment.
Knott says, "Social media is the best form of recommendation. We trust social media more than advertising. Customers also like to share with their friends interesting and fun experiences. This is especially true for food and drinkware. A great or unique-looking beverage is an immediate reason to take a photo and share. It can make a regular visit to the local bar seem all the more exciting. If the glassware is themed to the bar, then it makes it even more relevant and fun."
Reichenbach concurs on the importance of social media, and he says having the perfect glass will inspire customers to share.
"Instagram has become such a prevalent tool for informal restaurant and bar marketing," explains Reichenbach. "Having photogenic food and drink is a great way to put your best foot forward [by] turning over the messaging to guests. One of the key elements for many drinks has become garnish, and actual drink color, but glassware also has a large role in appearance.
"Frankly, I think one of the biggest benefactors of the Instagram age has been Tiki drinks. The traditional Tiki vessels are fun and photogenic. It doesn't hurt that they hide the overwhelming brown [or] muddy color of many traditional Tiki beverages. When this glassware is on display, they can help trigger that impulse and/or upsold purchase. Guests want to know what comes in 'that' glass."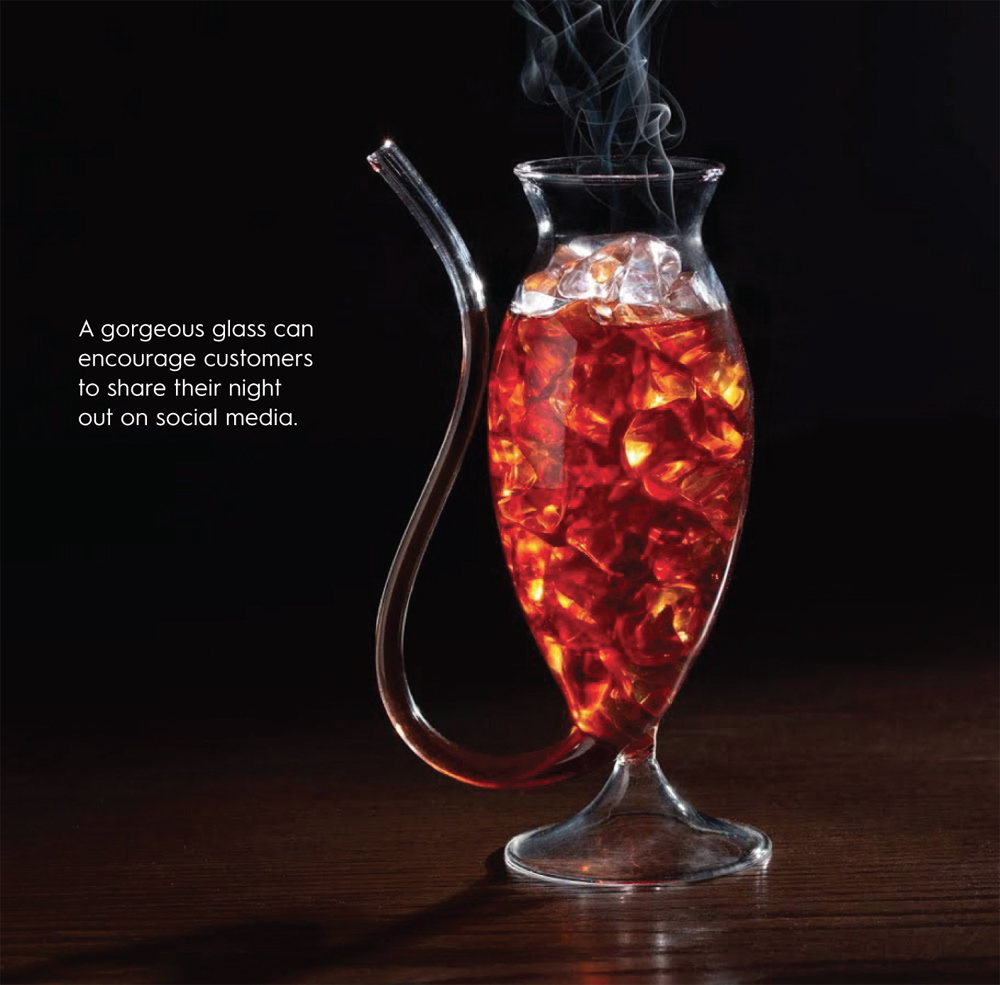 ---
Other Glassware Trends
Charles also notes that more unique glass shapes are becoming a trend. Other trends include glasses tinted in different colors and jewel tones, as well as glasses with gold rims and decorative etching.
Reichenbach also highlights the resurgence of cut or etched glass design. "We're noticing [it] not just in cocktail mixing glasses, but also in old fashioned [or] tumbler glassware," he says. "The glasses tend to be hefty. It's something we're increasingly seeing in the marketplace."
Preventing Theft
One risk of having truly unique glassware is that customers may be tempted to
steal it. But some bars and restaurants have transformed that risk into a win-win situation by offering customers the option to purchase  their glass.
At Tiki bars, where collecting drinkware is part of the experience, drinkware sales are common. Charles says this practice is also becoming a strategy for other types of bars or restaurants, both to encourage glassware collection and proactively prevent theft.
The glassware is charged to the customer's credit card along with the drink. When the waitstaff asks for a signature, the customer has the option to either decline the glassware and remove the charge, or to purchase the glassware and receive a new, clean glass in a nicely packaged box.
This transformation of glassware into souvenir gives the customer something lasting—a special object that can start conversations and bring back memories and, perhaps, inspire another night out.
If branded with a bar's name or logo, this souvenir also serves as a form of marketing as friends of the guest see the glass and may be inspired to make a visit of their own.
---
Interested in more content like this? Click here for a free subscription to our monthly magazine.