Penelope Bourbon, one of the fastest-growing bourbon whiskey brands in America, announced the release of Penelope Bourbon Barrel Strength Batch 05. The newest iteration of one of Penelope's most popular expressions, Barrel Strength Batch 05 marks the fourth release this year for the brand. It is available now at online retailers and select liquor stores nationwide (MSRP $60) and features Penelope Bourbon's refreshed branding and packaging, including a sleek, new logo and labeling design.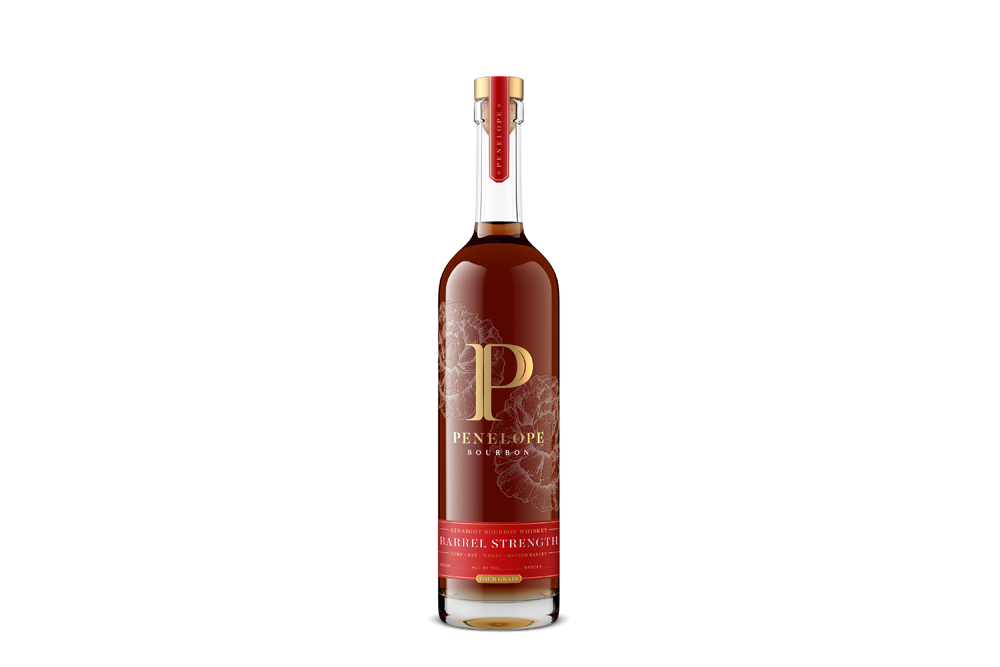 "Barrel Strength is always one of our most popular releases because it provides our signature four grain blend straight from the barrel– uncut and unfiltered," said Mike Paladini, Penelope Bourbon CEO and founder. "With this new batch, consumers can expect to experience our boldest flavor profile yet- with notes of smoke, orange peel, fruit, caramel, and oak."
Barrel Strength Batch 05 is a 116-proof four grain straight bourbon blended from three bourbon mash bills aged 3 – 4 years in new American oak barrels and completely uncut and non-chill-filtered. The tasting experience starts with robust smoke and savory grain notes and finishes with a great balance of candied sweetness, smoke and savory grain. Barrel Strength Batch 05 is a limited run of 12,000 bottles.
ABOUT PENELOPE BOURBON
Founded in 2018, Penelope Bourbon (Penelope) is one of the country's fastest-growing bourbon whiskey brands. Named after the founder's daughter, Penelope boasts a series of four-grain straight bourbon whiskey expressions that are all uniquely blended from three different mash bills. Remarkably smooth and flavorful, Penelope is perfect whether sipping neat or mixing in a cocktail.
Penelope's two cornerstone expressions, Penelope Bourbon and Penelope Bourbon Barrel Strength, have been awarded fourteen combined accolades, including a Double Gold at the 2020 San Francisco World Spirits Competition, 2020 Platinum SIP Award. In 2020, Penelope announced a limited release series that promises to introduce new innovations to the bourbon aisle through the exploration of unique blends and cask finishes. Penelope's first limited release, Penelope Rosé Cask Finish, will be available October 2020. For more information about Penelope, please visit www.penelopebourbon.com, and follow @penelopebourbon (Instagram/Facebook).